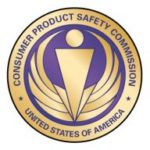 Friday, the President signed H.R. 2715 which amends the Consumer Product Safety Improvement Act (CPSIA) to address specific implementation issues that arose since it passed in 2008.  After legislation that would gut key safety provisions was introduced but stalled, Congress worked to pass a bipartisan bill that was narrowly tailored to address specific issues based on information from CPSC, the business community and consumers.
What does H.R. 2175 do?
Makes the 100 parts per million (ppm) lead content limit, scheduled to go into effect on August 14, 2011, prospective, so it applies only to products manufactured after that date — products manufactured before that date can continue to be sold at the 300 ppm limit.
Gives CPSC authority to grant exemptions from lead content limit for products that need lead to work properly and that don't pose a threat to health and safety.
Grants all-terrain and other off-highway vehicles such as snowmobiles an exemption from lead content limit.
Sets lead content limit for bicycles at 300 ppm.
Exempts used children's products sold by thrift stores and charitable organizations from the lead content limits.  Children's metal jewelry, products known to contain lead in amounts above the limit, or products added by CPSC in the future are not covered by this exemption.
Clarifies that phthalate content limits – like the lead content limits – don't apply to inaccessible parts of toys or child care articles and narrows the scope of phthalate provision to "any plasticized component part of a children's toy or child care article or any other component part of a children's toy or child care article that is made of other materials that may contain phthalates."
Makes any future changes in the crib standards (16CFR 1219 and 16 CFR 1220) prospective – meaning they will only apply to cribs manufactured after a new effective date, allowing retailers to sell through their stock and child care and other commercial users to avoid replacing cribs with every new standard change, however small.
Excluded 'ordinary books' from the lead content requirements.
Streamlines the process for updating infant and toddler durable product mandatory standards – allowing changes made in the voluntary standard to automatically become part of the mandatory standard following review.
Requires CPSC to look at ways to reduce third party testing costs to business and provides specific relief from third party testing to small batch manufacturers.  This gives relief only from testing, not from compliance with the underlying safety requirements.
Gives businesses an additional 5 days (from current 10) to determine accuracy of consumer database reports and requires CPSC to attempt to get specific model information from people who post reports to the database.
Overall, the portions of the CPSIA named in Danny Keysar's honor that sought to make infant and toddler durable products such as cribs, strollers and high chairs safer, was left intact.
Like the original CPSIA, some of these changes will require rulemaking and review by CPSC.  We urge CPSC to deal quickly with these issues to allow the CPSIA, originally passed in 2008, to fully come into effect.
Update: Here's a statement on the new amendment from CPSC Chair Inez Tenenbaum.