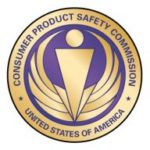 The Consumer Product Safety Improvement Act (CPSIA) was passed in 2008, but it has yet to achieve its full impact.  Without the passage of a rule that requires independent testing of all children's products before they are sold, the legislation's effect is limited.   The CPSIA does indeed specify the world's lowest lead limits and strictest crib safety standards.  It also sets limits on dangerous phthalates and mandates strong new standards for toys and other products.
But if manufacturers are not required to have these products tested before they are sold, then there is no guarantee that the products will meet the exacting safety standards.  This means that products could end up being tested for the first time by a child, and this should not happen.  The potential for harm is too great, and it can be avoided with a few simple e-mails.
We are asking concerned parents and advocates to take a few moments to contact the Commissioners at the Consumer Product Safety Commission (CPSC).  In the past, CPSC has stayed the enforcement of the testing requirements, leaving children unprotected. Next Wednesday, October 19, the Commission will be voting on a rule that requires independent, third-party testing of all children's products, regardless of where they are manufactured, before they can reach the market.  Without this rule, our children will not be fully protected.
The mandatory testing rule mandates that children's products continue to be tested regularly as they are manufactured, not just when they are first introduced.   In addition, if a manufacturer makes any significant alterations to a product, then the product has to be re-tested before being sold.   Finally, the rule will make sure that manufacturers are not allowed to put any pressure on the independent testing labs.  All of this will continue to insure the quality and safety of children's products, as well as reduce product recalls.
Please contact the CPSC Commissioners via e-mail today and ask them to vote "YES" on the proposed rule requiring independent, third-party testing of all children's products.  You can find their e-mail addresses right here:
Thank you for your help in moving towards safer products.  For a sample letter, click here.