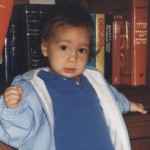 From KID founders, Linda Ginzel and Boaz Keysar
As 2011 draws to a close, Boaz and I have been reflecting on the landmark improvements to children's product safety which came into effect this year and that KID's amazing supporters made possible.
But KID is in a precarious position – our reserves are lower than they have ever been and we are looking ahead to a tough year if we can't boost our fundraising. This giving season is vital to put us on strong footing as we move into 2012. The actions we take over the course of the next twelve months will impact children's product safety for decades to come.
For these reasons, Boaz and I have decided to match all incoming gifts through the end of the year to put KID in a leadership position when it counts the most.
We have already made our 2011 contribution; this would be additional funding to put KID on a strong path in 2012 – the stakes for our children are too high not to.
We have come so far from KID's founding in 1998 after our toddler son, Danny, was killed in a poorly designed and untested portable crib.
As a result of Danny's Law,
strong mandatory standards for infant and toddler products are being published
cribs on the market now meet the world's strongest standard
a product registration system has been created to help families learn of children's product recalls
However, we are still in the early stages of this law's implementation as testing standards for a slew of children's products have yet to be developed and attempts to defund crucial portions of the law continue. At the same time, the need for KID's programs and services grows ever greater, especially in this impossible economy and, most importantly, children are still being hurt and killed by unsafe children's products.
We have decided to match your donation to encourage you to give for the first time or to give you incentive to give again if you already have.
KID has always been a small organization that does monumental things. We have always depended on a loyal circle of supporters to sustain our work. We are depending on you now.
Your donation of $10 will become $20, $25 becomes $50, and $100 becomes $200. Make your donation go twice as far by making a matched donation today.
327 families made donations to KID this year. Those donations mean so much to KID and our ability to continue our work. We need to widen that circle to 400. Will you help us reach that goal? Your support and contribution at this time is essential if we are to continue to do this important work.
Make a donation right now and your gift will be doubled by us.

We will match all individual gifts through January 1st – that's only 13 more days. Please help KID continue our work to protect children from unsafe children's products. Make a matched donation today.
Sincerely,
Linda and Boaz