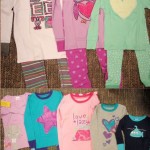 2013 is just in its second month and already more than 600,000 children's pajamas have been recalled due to burn hazards. Many people think of stoves, matches or overheating electronics when they think of burn hazards, but many other products can present this hazard as well, including children's products. Several years ago, 87 children were injured, including one amputation, after their fingers were caught in the Easy-Bake oven door, resulting in a recall of almost 1 million Easy-Bake ovens for entrapment and burn hazards. There are many reasons children's products may be a potential burn risk, here are a few:
• Unreasonably high flammability risk,
• Product could ignite (non- clothing item),
• Product could overheat and/or melt,
• Electrical wiring issues could lead cause overheating and a fire risk,
• Battery failure could lead cause overheating,
• and inadequate labeling and / or instructions.
KID has done two studies of recalls involving burn and fire hazards, one in 2002 and one in 2007. Maybe it's time for another? National Burn Awareness Week is recognized during this first full week in February and KID encourages parents to check all the recent burn hazard recalls at CPSC's website and report any products that you may feel pose a burn risk at SaferProducts.gov. Stay up to date on all children's products recalls by signing up for KID's monthly e-alerts and help to spread the word by encouraging others to do the same.