KID is so lucky to have such a great summer staff of people who do so much to get our life- saving work done. We invite you to take a moment and learn more about our summer staff team. If you would like to get involved with KID, please check out our volunteer opportunities. To make sure you are keeping up with product safety news, sign up for our email alert  and follow us on Facebook and Twitter.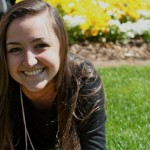 Sarah Johnston
My name is Sarah Johnston and I am currently a graduate student at the University of Chicago's School of Social Service Administration. I'm originally from Marietta, Georgia, and began working with KID a few weeks after my move to Chicago. I've loved my time here ever since! Throughout the past year I've assisted on various research projects, examining the current trends in children's product safety measures to better understand avenues for improvement. As a social work student with an interest in child welfare, I find KID's commitment to children's product safety and focus on advocacy and outreach to be of the utmost importance. I'm honored to help contribute to the organization's efforts in any way possible and look forward to watching KID grow and touch more parents and caregivers with their lifesaving message.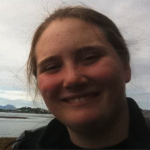 Jordan Alexandria Durrett
My name is Jordan Durrett and I am a graduate student at the University of Chicago's Harris School of Public Policy. I have done some volunteer work for various social change groups over the years, so when I found KID I thought I had something I could offer. What I've already found out is that KID has a lot more to offer me. I am being challenged everyday here at KID to improve not just children's product safety, but also myself. Besides, the people are pretty great too!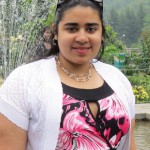 Manjree Khajanchi
My name is Manjree Khajanchi and I am a graduate student studying Anthropology and History in the Master of Arts Program of Social Sciences at the University of Chicago.  I was born and spent my childhood in Japan and have since lived in the United States, United Kingdom, and India. I am interested in learning more about the non-profit sector and helping KID to raise awareness about children's product safety and outreach. At KID, my responsibilities include technical support and website maintenance, as well as gathering data for research reports and writing various blog posts and press releases to promote the values of KID. I am grateful for the opportunity to play a small role in spreading KID's cause nationally and enjoy receiving this valuable experience.