If you're like us you feel like summer has just flown by. So if you feel like you haven't been able to keep up with everything, including product safety news and recalls, you're certainly not alone.  We want to take this opportunity to share major safety news and recalls of the summer, and give you the resources you need to keep up with this lifesaving information come Fall.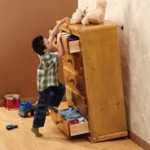 One story that has been making the news lately is TV and furniture tip overs.  Most people don't know that a child dies every 2 weeks as a result of a TV or piece of furniture falling on them. The injury or death is often the result of children climbing on the product and the item falling and crushing them to death. Anchoring TV's and furniture is a simple, low cost fix that parents and caregivers can implement to keep their kids safe. Anchors can be purchased at large children stores such as Toys R Us. Read more about TV tip-over safety here and view a poster on furniture and TV tip-over prevention from the Illinois Safe Home Coalition here.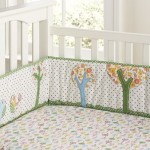 Another big news story of the summer was the ban of the sale of bumper pads in Maryland. This ban was adopted in 2012 but didn't go into effect until June 21, 2013. This ban sends a clear signal to parents and caregivers that crib bumper pads are unsafe crib accessories. Bumpers can cause strangulation, suffocation, choking, and entrapment. Remember that a bare crib is a safe crib. Refer to these safe sleep practices to keep babies safe while they sleep. Want more information on bumper pads? Find a fact sheet on bumper pads here and a poster warning against their use here.
As for recalls, nearly 20 children's products were recalled in June and July alone. If you want to see if any of the children's products you have are affected, visit CPSC.gov and select recalls. If you do own a recalled product, follow the instructions on the recall to get your product replaced, repaired, or refunded.  You can also see our June and July recall digest posters.
Make sure you don't fall behind safety news in the future, and sign up for the KID email alert. This monthly email will give you a run down on all the latest product safety news and list all the children's product recalls of the month. The email also has a link to our monthly recall digest poster, which can be shared online or printed and posted in your community. We encourage you to share our safety information with others as the effort can help save children's lives.
If you have a safety problem with a children's product, report it to SaferProducts.gov. This website serves as an online database for consumers to report a problem with a product and view reports filed by others. By completing reports, you're helping the Consumer Product Safety Commission (CPSC) keep unsafe products away from children.