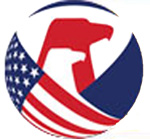 On Tuesday October 1, 2013, the federal government shutdown. Everyone is bracing for the negative impacts as national parks close their gates and thousands of federal employees wait at home without a paycheck for the crisis to be resolved. Closed gates and missing paychecks are obvious enough consequences of the current shutdown, but what of the less obvious impacts? Is the government shutdown dangerous for our kids?
The Consumer Product Safety Commission is one of the first lines of defense separating children from dangerous products in the marketplace. As a federal agency the CPSC is working at diminished capacity. Scott Wolfson of the CPSC took to twitter to explain some of the effects the shutdown has had on the agency. According to Wolfson, "recalls that do not present an imminent threat to consumer safety, but could prevent possible injuries, will not move forward." With only 5% of the CPSC staff at work, this is all the CPSC can provide the American public at the moment. If we are to protect children from injury it is crucial that we stay vigilant, while the CPSC works at such a diminished level.  In addition to reduced recall notices, CPSC will be accepting reports through SaferProducts.gov, but not able to publish any reports for the public.  Work on voluntary standards, rulemaking, and more are at a standstill.  
The CPSC's recall notice system is not the only federally funded program to take a hit from the government shutdown. Programs such as Head Start and WIC, programs essential for the health of US children, are also suffering. Currently the early education program, Head Start, has 23 programs in 11 states that are closed until the federal government is back up and running. And perhaps most devastating of all the WIC program, a program designed to provide valuable nutrition to over 8.9 million expecting mothers, children, and infants, is expected to run out of funds by the end of the week.
Between the CPSC's reduced recall notices, Head Start's diminished program, and WIC's looming closure it is not a good week to be a kid. However, thanks to the generous donations of everyday people many nonprofits, such as KID, will continue to provide necessary services to children and families in need as the federal government figures out this latest crisis.