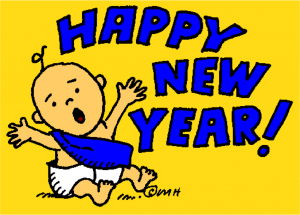 From all of us at KID, we wish you all a bright new year.  We look forward to a year of building a stronger children's product safety system.  Here are our safety resolutions for 2014:
KID will dedicate ourselves to increasing the number of parents and caregivers who know why learning about recalls and unsafe products is important and then give them the tools to keep their children safe. 
KID will work to make it illegal to use recalled products in child care or sell dangerous crib bumper pads in more states.  This will help protect children, and educate parents.
And we will be the voice for parents with regulators such as the US Consumer Product Safety Commission (CPSC) to make sure strong standards are adopted for children's products and all steps possible are taken to remove dangerous products from the marketplace and homes. 
The best part of our safety resolutions is that you can help us move forward on each of them right now.
Sign up for KID's monthly email alerts with product safety news and recent recalls and visit KidsInDanger.org on your mobile device or smart phone to search for recalls anywhere.
Become a part of the KID Action Team – building the strong voice KID needs to support tough protections for parents in every state – and on the national level.
And then, share the message with family, friends, caregivers and others.  Together we can keep children safe. 
May your 2014 be all you dreamed and thank you for your support of KID.