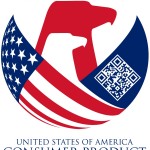 President Obama has nominated Elliot Kaye, Executive Director of the US Consumer Product Safety Commission to serve as the new chairman of the agency.  Kaye has been at the commission since 2010 when Inez Tenenbaum was sworn in as chairman.  He joins nominee for commissioner, Joe Mohorovic who was nominated by President Obama in November for the open Republican spot on the Commission.  Both await Senate confirmation. 
Both nominees bring prior CPSC experience — although it is widely different.  Kaye served under Tenenbaum, credited with implementing the 2008 CPSIA requirements including "Danny's Law" which requires strong mandatory standards for infant and toddler products and is named for Danny Keysar.  KID hopes his nomination signals a continuation of protective measures for the youngest consumers.  Mohorovic served under Chairman Hal Stratton, whose tenure was not marked by any advances in safety.  But since that time Mohorovic has worked with Intertek, a company specializing in hazard analysis and product testing.
It is a positive sign that both have product safety experience, lessening the learning curve on pending issues such as recall effectiveness, transparency and continuing enactment of the mandatory standards required under Danny's Law, all priorities for KID.