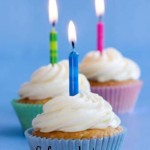 We're celebrating a birthday here at KID – three years ago today, SaferProducts.gov launched at CPSC.  As required by the 2008 Consumer Product Safety Improvement Act (CPSIA), CPSC developed a consumer incident database which gives the public an opportunity to review product incident reports and make their own reports.  To date, over 20,000 reports have been published through the site. 
Just as you might check restaurant reviews, check out a hotel on a travel site, or read that movie review before you decide what to see, SaferProducts.gov gives you vital safety information before you make a purchase, donate old toys or other items or when you want to check out a recall you saw on TV.
Want to know if anyone else has had the problem with their stroller collapsing that you have?  Search at SaferProducts.gov.  Want to see if that baby activity center your neighbor offered to give you has been recalled or caused any injuries?  Search at SaferProducts.gov.  Want to let other parents know that the bassinet they have tipped and your baby fell out, scaring you but luckily not injuring your baby this time?  Report it at SaferProducts.gov. 
This is an amazing tool – giving consumers safety information from other consumers even before a recall is announced as well as a place to make reports.  While 20,000 have already made reports in the three years, many more people need to know about the site and start using it – both to make reports and to research products. 
Celebrate SaferProducts.gov's third birthday by checking out a product you've had questions about or finally filing that report with safety information you think other parents should know. 
Tell us about your experience with SaferProducts.gov, here or on our Facebook page.