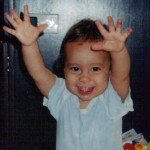 Sixteen years ago today, Linda Ginzel arrived at her son Danny's child care home to find he had been rushed to the hospital.  She later learned he had been strangled by the collapsing top rails of the portable crib he napped in while at child care.  Danny's parents were shocked to discover that the crib had been recalled 5 years earlier and that Danny was the fifth child to die in that brand.  They couldn't believe that a child's portable crib had been placed on the market without testing for safety.  They founded Kids In Danger (KID) both to educate other parents but also to change the status quo – to require testing and mandatory standards for children's products. After 10 years of work, Danny's Law passed in 2008 – setting strong mandatory standards for cribs, strollers, high chairs and other durable infant and toddler products.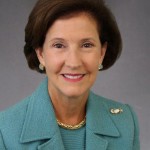 Inez Tenenbaum came to CPSC just after that law was passed and implementation was beginning.  She reached out to KID and soon had a picture of Danny on her desk – a reminder of the important work of the Commission and the impact it had on child safety.  Chairman Tenenbaum made it her goal to fully implement Danny's Law – Section 104 of the Consumer Product Safety Improvement Act.  In addition to the strongest crib standard in the world and the first mandatory standard for play yards (the type of product Danny died in), there are eight other completed standards and almost a dozen more in the works.  And these rules are just a part of the work that the Commission has undertaken under Chairman Tenenbaum's tenure.  She made children's safety a priority at the agency and was committed to seeing real progress in that area.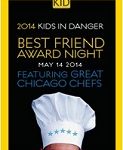 Since 2001 KID has held a Best Friend Award Night in May to honor those that work to keep children safe from dangerous products.  This week as we honor Danny's legacy, we are proud to present Chairman Inez Tenenbaum with the KID Best Friend Award on Wednesday.  We'd love to have you join us or use the comments below to send your commendations to Chairman Tenenbaum.