This summer KID is bursting with an awesome summer staff of people who give their time and effort to getting our life-saving work done. Please take a moment and learn more about our summer staff team in their own words. If you would like to get involved with KID, please check out our volunteer opportunities. To keep up with product safety news, sign up for our email alert  and follow us on Facebook and Twitter.
Nicole Witte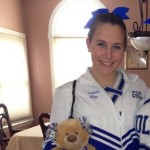 Hi! My name is Nicole Witte and I am attending SUNY Geneseo in the fall. I think I'm going into the pre-law program with a minor in journalism or creative writing. I just graduated high school from Calhoun where I was Varsity cheer captain and an active member of my newspaper club. I found KID because my mother is an advocate. I lost my brother due to a drop side crib incident 16 years ago. I am 18 now, so we were two years apart. My mother and I went to D.C for a Red's conference my freshman year, and I've been heeling with Project Safe walk-a-thons and donations ever since. Team Tyler!
Brad Groebe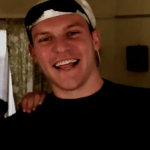 Vanderbilt University undergrad. University of Wisconsin Law School. Currently doing advocacy work for KID. Found KID when looking to do some pro bono/volunteer work around the city over the summer. Really enjoy giving a voice to infants and toddlers who don't necessarily have one. Really think it is a good cause. 
Lauren Daurizio
Hi! My name is Lauren Daurizio, and I'm going to be a Third Year at the University of Chicago in the autumn. I found KID through the UChicago Summer Links internship program, which places select students in various non-profits throughout the city. This is my first time working for a non-profit, so I'm very excited to see what I can learn here.
Chynna Calip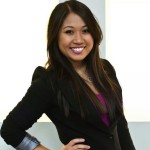 My name is Chynna Calip. I am a student at UIC majoring in finance. I found KID through my school's volunteer website and wanted to volunteer to have some business related experience. I've always been intrigued with the nonprofit sector and it seemed to fit that I volunteer in something that helps families and especially children. As I started volunteering, it was very overwhelming and devastating to find out there are numerous products made for children that actually harm them. I'm happy to volunteer in an organization that promotes awareness to the danger of it all.
Matthew Rice
Adlai E. Stevenson High School. I found out about KID through an opportunity at Stevenson that informs students of ways to help out over the summer. I am working on an outreach project that coordinates KID workshops in Spanish as well as English for parents and caregivers and attends health fairs in Latino communities throughout the Chicagoland area. I also help translate KID brochures and flyers from English to Spanish to ensure that more people are aware of how to keep dangerous products away from the hands of children.
Jordan Durrett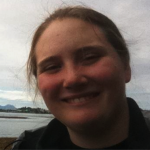 My name is Jordan Durrett and I am a graduate student at the University of Chicago's Harris School of Public Policy. I am going into my second year here at KID and I couldn't be happier. KID has provided me amazing opportunities and a stellar team of coworkers over this last year, and I look forward to another year helping to protect children by improving child product safety.
Paige Rendall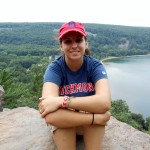 My name is Paige Rendall and I have been an intern for the past couple months. I will be a senior at the University of Richmond in the fall and have really enjoyed my time with KID. I was connected with KID through an internship fair sponsored by the Schuler Scholar Program back in January and was instantly interested. I really love telling other people about what KID stands for and everything that the organization does to help kids. 
Asia Bey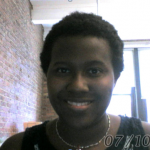 My name is Asia Bey. I am a master's candidate in clinical psychology at Roosevelt University. This summer I'm working with KID's research project on child care providers.  The diversity in child care facilities throughout Illinois is expansive. I am exploring the great variety in care and education children receive in their early lives.  I very much enjoy being part of KID's fundamental work in child safety.
Zuyi Chen
My name is Zuyi Chen and I am currently a senior at Adlai E. Stevenson High school. I found Kids In Danger through my college career counselor when I asked about interning for a non-profit that works to benefit children. I loved how everyone at work is devoted to improving child safety. This inspires me to work harder and gives me perspective on what I should prioritize as a future engineer.