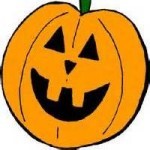 Friday is Halloween – a great day for fun and treats. Use these simple tricks to avoid these safety hazards and potential injuries. 
Hazard: Jack O'Lanterns and decorative candles can represent very dangerous fire hazards when you have children in costumes playing nearby.
Safe solution: Use battery powered flashlights and imitation candle lights to avoid open flames.
Hazard: Costumes are not required by law to be any more flame resistant than regular clothing. Long flowing sleeves or raglike attachments can get too close to flames.
Safe solution: Avoid any accidents by making sure your child's costume is both flame-resistant and tight-fitting. Adding reflective material to costumes will also help make the child more visible to drivers as it gets darker outside.
Hazard: Children can trip over long flowing costumes and masks can block a child's vision and lead to falls or failure to see vehicles in the roadway.
Safe solution: Use face paint or hats for costumes.  Avoid long costumes that might cause tripping.
Hazard: Items recalled previously, such as this Halloween flashlight, can also cause burns.
Safe solution: Check Halloween items for recalls.  Here is a link to recent Halloween or costume related recalls.
Here are more tips and a great poster from the CPSC. Have a safe and happy holiday!