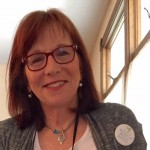 In April, 2014 I joined KID as their first Director of Development. How I got here is a story unto itself.
I first met Linda Ginzel and Nancy Cowles in 2002. At the time, I was the senior producer of "Small Talk for Parents with Zoraida Sambolin" – a talk show on PBS for parents of children birth to age 8. I heard Linda's story and immediately thought Kids In Danger, an important organization doing lifesaving work, needed more media exposure to help spread the word. There was so much to talk about that we ended up producing a ½ show on the topic of product safety and the recall system. In 2005 I transitioned from TV to a career in non-profit fundraising and with 9 years of experience under my belt, I saw the job posting to work for KID. I knew this opportunity was meant for me.
In the past year, one of the things that impressed me most was how much KID has accomplished with so few resources. While KID has only 3 full time staff, and a handful of interns and volunteers, we are highly regarded in the industry. KID continues to be the voice for parents helping to make positive changes on the product safety system. I know now just how critical it is to "educate, protect and create awareness" of the problem in order save lives.
As Director of Development, it is my job to make sure that KID will have the necessary resources going forward. With more donors and supporters, and more advocates and ambassadors to help us get the word out, I am hopeful that we will succeed. If you want to know more and learn how you might be able to help, contact us.