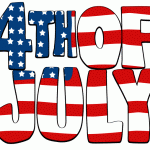 As Independence Day grows closer, people are dusting off their grills, searching their closets for red, blue, and white and preparing to set off fireworks to celebrate the occasion. Many take a dip in the pools to cool off in the midst of celebration, as the heavy summer heat settles in.
As much fun as the summer can be, it's also unfortunately a prime time for certain kinds of injuries– especially from things like pools, lawn equipment, grills, and fireworks.  In 2014, 11 people were killed and more than 10,000 were injured by fireworks . More than 50% of injuries caused by fireworks are burns. Hands and fingers are the most popular body part ( 36%) to be effected by the injuries.
Here are some tips to make sure your fun in the sun doesn't leave you burned.
Tips for safe use of fireworks:
Never allow young children to play with or ignite fireworks, including sparklers. Sparklers burn at temperatures of about 2,000 degrees─too hot for any child.
Keep a bucket of water or a garden hose handy, in case of fire or other mishap.
After fireworks complete their burning, douse the spent device with plenty of water from a bucket or hose before discarding the device to prevent a trash fire.
Other summer-specific tips:
Bicycles: Make sure your child is wearing a properly fitted helmet that is labelled "Complies with U.S. CPSC Safety Standards for Bicycle Helmets". Nearly 70 percent of all fatal bicycle crashes involve head injuries.
Trampolines: The American Academy of Pediatrics (AAP) states that trampolines should not be used at homes or outdoor playgrounds due to their high risk of injury. If parents still choose to have a trampoline at home, make sure to set it up on level ground with a safety net and padded springs. Read more about trampoline safety at our blog.
Make sure to check out www.CPSC.gov and KidsInDanger.org for a full listing of recalled summer products and more in-depth information on how to fully and safely enjoy this summer!