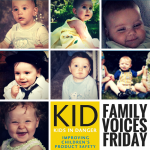 More infants die every year in cribs than from any other nursery product. There are many reasons why a child can die or be injured by a crib– today we are highlighting the stories of four.
Abigail's crib rails came loose in a corner, causing her hand to pinch and get caught in the gap. The bolt had been drilled in too close to the edge and broken out. Thankfully, Abigail did not sustain any major injuries and is alive and well today. (Read her full story here)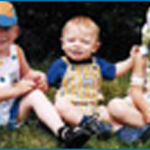 Jamie's crib mattress was neither standard size nor thick enough. He was strangled when he became entrapped between the too-small mattress and the metal support of his crib. (Read his full story here)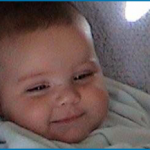 Liam suffered the consequences of a defective drop-side crib. He became entrapped between the side rail and the mattress. In the words of his parents, Nicola and Chad, "Liam was a sweet nine-month-old who had just learned to roll over and sit up." (Read his full story here)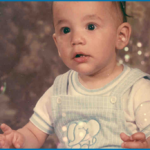 Danny Lineweaver was strangled when his shirt became caught on the corner post extension of his crib. Danny suffered permanent brain damage and severe physical disabilities and died a few short years later. Danny's parents created the Danny Foundation in 1986 to turn their grief into positive action. (Read more about his story, and the Danny Foundation here). KID's work on crib safety is in honor of Danny Lineweaver's legacy.
The good news is that a new federal safety standard went into effect on June 28th, 2011, and every crib made and sold must now meet stronger requirements. Make sure the crib you are using meets these standards.
We recommend buying a new crib that meets the tough new standards.
If using an older crib check that:
– Crib is free of protruding bolts, knobs, metal nuts, etc.
– Mattress fits tightly; 2 fingers cannot fit between the side of the mattress and crib
– Drop Side cribs do not meet mandatory standards! Avoid them.
– There are no corner post extensions or decorative cut-outs on the crib
– All hardware is in place and doesn't loosen.
Thank you to everyone who tuned in during the month of August for #FamilyVoicesFriday. Although the month may be drawing to a close, our efforts cannot stop now. Let's continue to spread the word and increase awareness on how to keep our children safe all year-round!