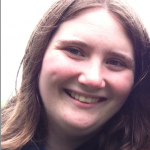 I started working for KID back in July 2013 and I have loved every second of it. I couldn't have asked for a better organization to work for while continuing my studies. There is a passion and dedication in this office that is inspiring beyond telling. Knowing that I've been a part of that is an awesome feeling.
In the little over two years that I've been working here I've grown so much. KID has given me opportunity after opportunity to do what I do best and do it better each time. And knowing that my hard work has helped KID make children's products a little safer has given my work a meaningful purpose that I am very grateful for.   
During my time at KID my research has gained national media attention, helped change inefficient policy, and shown a spotlight on the hidden dangers of that undermine children's product safety. It has been a worthwhile experience that I will not forget. However the best part is knowing that KID will continue their good work long after I've left.