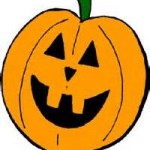 Halloween can be a fun occasion for children and parents alike. Soon the streets will be filled with trick-or-treaters dressed as ghosts, witches, and monsters. However, amidst these frightful costumes lie real dangers that are often overlooked or ignored and lead to injury. But have no fear; KID is here with some tips for parents and caregivers to make it a safe and fun day for all.
Costumes should be close fitting and/or made of flame resistant fabric to avoid catching on a candle or flames. Learn more about costumes here.
Give children glow sticks or a flashlight and use reflectors on their costumes to make them visible to motorists and help them find their way.
To avoid tripping and falling, costumes should not obstruct vision or movement. Instead of masks, use face paint.
Small toys can be a choking hazard for children under 3, so keep them out of your candy basket or provide alternatives.
Check out more tips from Safe Kids Worldwide and Illinois Poison Center. Have and fun and safe holiday!
Citations:
Halloween fire hazards: http://www.nfpa.org/halloween
Driving, walking safe on Halloween: http://www.safekids.org/tip/halloween-safety-tips