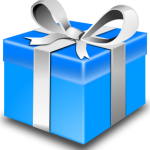 As you finish shopping for loved ones this holiday season, make safety a priority and follow KID's shopping safety tips:
Check products for recalls before you buy by visiting KidsInDanger.org from your smartphone.
Look for markings or labels that show the product has met safety standards. Standards for children's durable products (cribs, strollers, play yards, etc.) can be found here. All toys have to meet the ASTM F963 toy standard.
Follow age recommendations for children's products and watch out for toys with small parts. If it fits inside a toilet paper tube, it's too small for a child under three.
Fill out product registration cards or register online. This is the only way you will be contacted if there is a recall.
Follow KID on Facebook and twitter. Every day, we post about recalls, and other product safety news such as to multiple fires associated with Hoverboards– a popular wish list item this holiday season.
Check out the full list of KID's Holiday Shopping Safety Tips in English and Spanish here. Support KID as you shop online by buying your holiday gifts from ; a percentage of your purchase price goes directly to KID. KID wishes you and your family a very happy and safe holiday season!