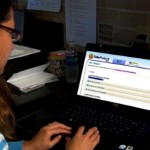 Consumer reviews are everywhere these days. Before you see a movie, you might check out Rotten Tomatoes to see what other movie-goers thought of the film. Before venturing to a new restaurant, you might hop on Yelp or Open Table to read what other diners had to say. When it comes to children's product reviews, many parents and caregivers visit Amazon.com or similar online sites to see what other purchasers said. It makes sense to visit such a comprehensive site; every page provides a full description of the product, reviews from other purchasers, and lists similar products.
However, what parents and caregivers need to realize is that these reviews are purely based on the consumer's individual use and experience with the product. Just because an individual doesn't have an incident with any product, doesn't mean it is a safe product. For example, when the Nap Nanny was recalled, a lot of parents were enraged because they felt the Nap Nanny worked perfectly fine for their family. A similar situation arose when BuckyBalls were forced by the US Consumer Product Safety Commission (CPSC) to issue a recall. Both products had a lot of support online, but they also had very real safety concerns and had been involved in deaths and injuries to children.
Researchers at Virginia Tech have started to comb through the product reviews for children's products for potential safety hazards. Some safety concerns are easy to spot because the product is given a low review but often safety concerns can be hidden within positive reviews. The goal of the research is to develop a technique that will be used by toy manufacturers, retailers, consumer safety agencies and consumers to prevent injuries to children.  We are excited by the possibilities that opens.  But comprehensive datamining of a side can yield insights that reading a few reviews cannot.
SaferProducts.gov is similar to Amazon in that you can search for children's product reviews. It differs from Amazon in that it is focused purely on the safety of the product. The site is full of reports from parents, grandparents, and other caregivers that describe the child, the product, the incident, and if any injury (and sadly, sometimes death) occurred. Products have been recalled because of reports to SaferProducts.gov. Unlike Amazon.com, this is the one place that consumers should go to file a report if they have a safety concern with a product.
Chances are, parents and caregivers will continue to use Amazon reviews to make purchasing decisions for children's products. However, we hope with this new information will motivate parents and caregivers to check out SaferProducts.gov in addition to their other reviews for a comprehensive safety look at a product they intend to purchase.