It's that time of the year again, when we send our children off to school for another year of learning, socializing, and a great deal of fun. In tandem with the CPSC's "Safety is the New Cool" message, KID is here to highlight a few aspects to child safety.
Backpacks
The staple of back-to-school supplies can also cause back pain or injuries if worn incorrectly for prolonged periods of time. Backpacks should be worn so they sit about two inches above the waist, and padded straps. They should also have reflective trim, in case your children ever walk in the dark.
Clothing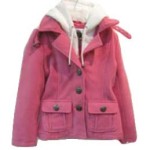 There's no time like back-to-school shopping to usher in a beautiful new wardrobe! Watch out for drawstrings in hoodies and other cold weather clothes, though, as they have been known to strangle children if accidentally caught on something. In fact, just last year, there was a recall of a Maeli Rose hoodie for the strangulation hazard.
Distracted Walking
With the advent of smartphones and other eye-catching technology, it's easy for children (and adult too, undoubtedly) to become distracted with by device while walking. This poses a hazard not only to themselves, but also to other pedestrians. Make sure your children are aware of when it is safe to use their devices.
School Supplies
Crayons, pencils, glue, notebooks…the list goes on. Make sure to check your child's school supplies for recalls at cpsc.gov. Also teach your child to carefully handle items with sharp edges or points, like pencils, scissors, and protractors.
Helmets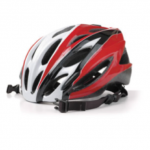 With biking, skating, or riding a scooter, the same rule goes: helmets on. Helmets should be fitted to provide maximum protection. In addition, a helmet is no longer safe to use after one accident and should be replaced each time.
Playgrounds
Playgrounds are definitely a child's favorite place during the school year—so make sure the place where your child goes to have fun meets competent safety standards. There should be 9-12 inches of impact-absorbing material, such as mulch or rubber matts, on the play area, and adults should not let children play on surfaces that are burning to the touch.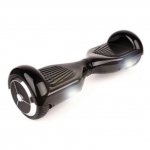 Hoverboards
Attractive new gadgets they may be, but hoverboards pose significant hazards: over 500,000 have been officially recalled from 10 different retailers and manufacturers due to fire hazards that have left children burned.
---
As children once again embark on another school year, it is important to keep updated on what products and practices could unintentionally harm them. Visit cpsc.gov and KID's Recall Digest for the latest recalls to keep your children safe.
Make sure to stay up-to-date with the latest news via the KID blog and feel prepared and informed of your child's safety!