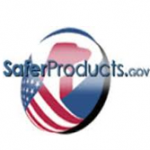 Earlier this week, KID joined a coalition of consumer groups in releasing an analysis of SaferProducts.gov, the government's product safety database. This analysis, SaferProducts.gov: Five Years Live, reviewed the effectiveness of the database in the five years since its launch in 2011. KID joined the Consumer Federation of America, Consumers Union, Public Citizen, and U.S. Public Interest Research Group in concluding that SaferProducts.gov is a highly effective resource for consumers, especially as we head into the holiday shopping season.
KID Executive Director, Nancy Cowles, released the following statement with the analysis: "Reports of injury and fatalities among children can be found throughout the database. Parents and caregivers should research the site before purchasing children's products and CPSC should provide additional analysis of the site to better understand these hazards."
The SaferProducts.gov database serves many important functions for consumers and consumer groups. We encourage parents and caregivers to use the database to research safety information about products they currently own, or products they plan to buy in the future. This resource empowers consumers to make decisions about products based on current and accurate safety reports from fellow consumers. Parents and caregivers can also submit reports to the database if they experience an incident or injury with one of their own products. Reporting via SaferProducts.gov is a great way to spread the word and warn others about potential hazards – your report could help save a life. At KID, we use the SaferProducts.gov database to conduct research into product hazards by examining reports of incidents, injuries, and fatalities related to children's products.
As the holiday shopping season gets underway, SaferProducts.gov will be an invaluable resource for smart, safe shoppers. Before purchasing gifts for the children in your life, do some research!  Head to SaferProducts.gov and search for the products on your holiday list to see if any incidents have been reported. You can also get a sense of which manufacturers to watch out for. You will see KID and other consumer groups discussing SaferProducts.gov on social media over the next few weeks. Share and like our posts to help spread the word. You can also show your support on social media using these hashtags: #SaferShopping, #SaferHolidays, and #5YearsLive.
SaferProducts.gov works best when consumers actively engage with the site. You can make this holiday season a safe and happy one for your loved ones, and others, by taking advantage of this valuable resource – research, report, and share!