Summer is in full swing and we've made it halfway through 2017. Several dozen children's products have been recalled this year – already outpacing 2016 recalls. At this time of year, we like to remind parents and caregivers about the biggest recalls of the year, so far. Checking your products for recalls is an important step in protecting your home and your children from common hazards. If you have any of these products, stop using them immediately — you are eligible for repairs or refunds. You can keep up with recalls throughout the year by visiting CPSC.gov, signing up for KID Email Alerts, and following us on Facebook and Twitter.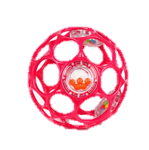 Oball Rattles
680,000 units recalled, 42 incidents
Kids II recalled Oball Rattles in March due to a choking hazard: the plastic discs on the outside of the rattle can break and release small plastic beads. If you have this product, call 877-243-7314 or visit www.kidsii.com and click on "Recalls" at the bottom of the page for information about receiving a refund. product registration.
Britax B-Agile and BOB Motion Strollers with Click & Go receivers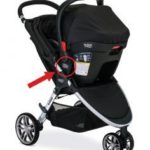 676,000 units recalled, 33 incidents, 26 injuries
These Britax strollers feature detachable car seats. They were recalled in February because a defective receiver can cause the car seat to fall unexpectedly. Contact Britax for information about getting your stroller repaired.
Little Tikes™ 2-in-1 Snug 'n Secure Pink toddler swings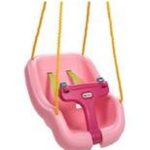 540,000 units recalled, 140 incidents, 39 injuries
These swings were recalled in February because can crack and break while they are in use, causing the child to fall. If you have this swing, contact Little Tikes ™ for a credit for another purchase.
Little Live Pets Lil Frog and Lil Frog Lily Pad toys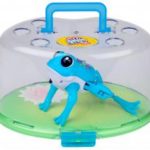 427,000 units recalled, 17 incidents, 2 injuries
Moose Toys recalled these Little Live Pets in February due to chemical and injury hazards. When the button batteries are removed, the battery's toxic chemicals can leak and cause harm. Contact Moose Toys for a replacement or refund.
Razor RipStik Motorized Caster Boards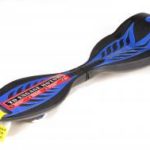 158,000 units recalled, 700 incidents, 4 injuries
On these popular caster boards, also known as vigorboards, the rear wheel can lock while in use, posing a fall hazard. Razor recalled the RipStiks in April. If you have this product, stop using it immediately and call 866-467-2967 or visit www.razor.com for information about receiving a refund.
Surge and Tonka battery operated ride-on toys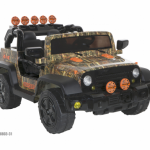 20,000 units recalled, 19 incidents, 7 injuries
These ride-on toys (which are modeled after dump trucks and camo vehicles) were recalled in May because the acceleration pedal can get stuck, causing crashes and falls. Contact Dynacraft for repair instructions.
Helix Pool Slides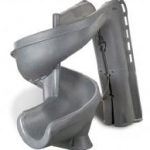 800 units recalled, 16 incidents, 15 injuries
In February, S.R. Smith recalled their helix pool slides due to fall hazard. The sides of the slide are too low, and children can fall off before they reach the water. This can result in serious injury, especially if they fall onto concrete. Learn more about having your slide repaired by S.R. Smith.