When Bobby was just six months old, he was fatally entrapped and strangled by the rail of his drop-side crib. Today, this post is dedicated to Bobby and the work his family has done to ensure that no other family would have to lose their child to an unsafe crib.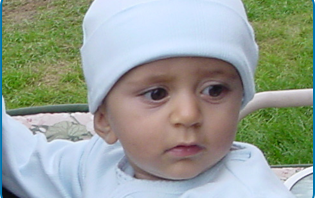 When the side rail of Bobby's drop-side crib came loose to entrap and suffocate him, his parents thought it was a sad and unfortunate accident. It was when the Long Island couple began to research crib fatalities that they were startled by a different reality: Bobby was just one of at least 32 children who was suffocated and strangled in a drop-side crib since the year 2000.
Bobby's parents were driven into action with this new knowledge; together with Michele Witte who lost her son Tyler to another unsafe drop-side crib, they worked with New York lawmakers to ban drop-side cribs in Suffolk, Nassau and Rockland counties in New York. They didn't stop there – the couple organized and launched the first annual Project Safe Child Walk-a-Thon in an effort to raise funds to support the work of organizations like KID.
The couple also took their action to a national level when they testified in 2010 before the House Subcommittee on Oversight and Education at a crib safety hearing. All these efforts helped build momentum for strong new crib standards which went into effect in June 2011. These new standards banned the drop-side design and required more stringent testing.
To learn more about crib hazards and the new crib standards, read

here

.

Only use cribs manufactured on or after June 28, 2011. To obtain information about product incidents or recalls, visit

SaferProducts.gov

.

To read more about the safest sleep options for your child, read

here

.
This story of parents' grief mobilizing into action to protect other children is much like the one that built KID, and it inspires our work each day. KID will continue to work with parents and fight for stronger standards that will prevent more tragedies.
Read more about Bobby's story here and check out KID's website for more family stories, tips for protecting your child, and more.