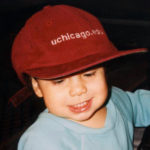 Today marks twenty years since Danny Keysar's death. On May 12, 1998, 16-month-old Daniel Keysar was strangled to death at his licensed childcare facility when a Playskool Travel-Lite portable crib collapsed, trapping his neck in the "V" of its folded rails. He would be 21 years old today.
Danny's parents, University of Chicago professors Linda Ginzel and Boaz Keysar, discovered that the Playskool Travel-Lite crib had been recalled in 1993, five years before Danny's death. Before Danny, four other children had been fatally entrapped by the same crib. Since this discovery, Linda and Boaz have spent the last two decades helping to change the landscape of children's product safety by passing state and federal legislation and testifying before Congress and state legislatures.
They founded KID to warn other parents about the dangers of unsafe children's products and create a system that kept dangerous products off store shelves and out of our homes. Just 10 years after Kids In Danger began their efforts, a landmark bill was passed which created a requirement for strong standards and testing of juvenile products among many other key safety provisions. That section is named in Danny's honor.
On May 3rd we marked the twenty year anniversary of KID by honoring Linda and Boaz as our KID Best Friend Award honorees and celebrated progress made. In the honoree speech Boaz remarked, "The real secret for the success of Kids In Danger is not two people, it is many people. From the very beginning we've had support from a massive community, from you". To continue to support KID you can visit our website, or follow us on Facebook and Twitter.