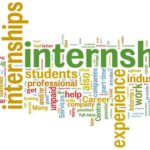 Each school year, KID gets a new team of interns to help get our message out and fight for children's product safety.  We already introduced you to Sabina Hanani last month.  Here's more from this year's crew in their own words:
"My name is Kristen Gore and I am a master's student in the Social Service Administration program at the University of Chicago. I am focusing my program of study on Policy Planning, Analysis, & Advocacy. I am very excited for the opportunity to intern at Kids In Danger as I am inspired by its mission to ensure safer product development and advocacy for children. I believe that it is a human right for children to be safe and protected and that it is our duty to speak out for those who cannot do so themselves.
For my undergraduate degree I attended Appalachian State University where I earned a BA in Psychology. I then went on to work as an AmeriCorps VISTA at a foundation and school for at risk young women called the Girls Leadership Academy of Wilmington. It was during this time that I discovered my love of working and advocating for children. I then went on to work at a community mental health organization. I am excited to bring together my skills in a useful way to best assist the team here at KID."
"My name is Madeleine Phelan, and I am a second year at University of Chicago. I grew up in the suburbs of Minneapolis, Minnesota, but due to the long and frequent periods of time I spent in Chicago over the course of my childhood, I am very familiar with the city. I am a declared history major and am interested in possibly working in research or for a non-profit organization. Fun facts: I am a National Champion in Taekwondo Demo Performance and am also a black-belt.
I am interested in KID and the work it does for child safety because I may want to work for a non-profit one day, and KID provides an excellent opportunity to test my skills in such an organization. I also may want to pursue a career in education, and I believe the awareness KID raises for potentially hazardous children's products would be extremely helpful to someone looking for a job in children's education. In any case, I would like to further develop my skills in research, and KID seems like a wonderful place to start."
KID is also happy to welcome back this year two returning interns; Stella Van Den Eeden and Genevieve De Gange. Both students joined KID last year and are continuing this fall.
"My name is Stella Van Den Eeden and I am currently a senior social work major at Loyola University Chicago, where I am planning to do the five-year program for my BSW and MSW. I am originally from Berkeley, CA and have somewhat adjusted to Chicago's colder temperatures. In addition to being at KID, I am also interning at Streetwise. My funs facts are that I speak Italian and will dance whenever there is music.
At KID I have had the pleasure to really learn how a nonprofit works. I have had the opportunity to help write blogs, plan social media posts, and the 20th anniversary gala. Another project was that was interesting was helping to redesign the website. Before interning at KID, I did not know much about product safety and how unknown this issue was to the public. It has been an eye-opening experience learning about this issue. I now find myself telling everyone to check recall dates."
"My name is Genevieve De Gange, and I am an undergraduate student studying creative writing at the University of Chicago. I applied for a work-study position at KID in hopes of aiding both my immediate community of Chicago as well as the wider public.
Working for KID has exposed me to the fulfilling and persistent work of advocacy that I would not have otherwise had the chance to explore. Through routine drafting of materials for the KID blog and aiding in research for the cause, I have developed a better understanding of the critical role that these types noble organizations play in protecting our society and maintaining safety.
I look forward to being able to devote more of my time and energy to the invaluable efforts of KID and using whatever talents I develop in my studies to further support the fight for product safety."
We are looking forward to great progress this year with this team in place.  If you would like to intern or volunteer with KID, check out our volunteer page and reach out to us.  You can make a real impact in keeping children safe.