KID is excited to welcome our new assistant director, Dev Gowda. Learn more about Dev and why he's excited to join the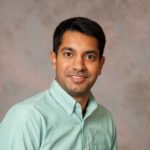 KID team.
My name is Dev and I'm thrilled to join KID as the new assistant director. I've had the great opportunity to work with Nancy Cowles in the past, and I'm excited to work alongside someone who is so passionate about creating a safer environment for our littlest consumers.
I was born and raised in the Chicago suburbs, and did my undergraduate studies at University of Illinois at Urbana-Champaign where I majored in Psychology. I am passionate about social service and while in undergrad, I spent a semester in Morocco researching children's rights issues and volunteered at a local children's hospital. I went to law school at the University of Minnesota, where I continued to work in international human rights law, focusing on corporate liability for violations of international law, and this was where I realized I wanted to work in public policy to make a positive impact in our society.
Prior to joining KID, I spent five years working at non-profits Illinois PIRG and U.S. PIRG (Public Interest Research Group), where I advocated on several different issues ranging from consumer protection and product safety, democracy and voting rights, and getting toxic chemicals out of things they shouldn't be in such as personal care products and toys.
And most recently, I spent the 2018 midterm election cycle working as the national organizing director for Motivote, a company that encourages college students and young people to vote.
I'm very excited to bring my previous experiences and passion for product safety to KID!