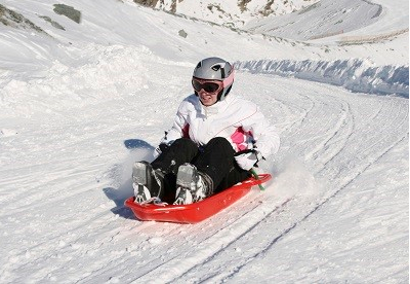 Winter is here and that means snow, sledding, and unfortunately, potential for related injuries. As a popular winter pastime for our little ones, sledding injuries send thousands of kids and teens to hospital emergency rooms each year. Head injuries are the most common injuries. These are often caused by collisions with other people or objects.
To keep your kids safe while sledding, make sure you follow these quick tips:
Buy a sled that can be steered. Snow tubes or round disks don't allow steering.
Your child should always wear a helmet. Use the CPSC's website to check to see if your child's helmet has been recalled here. For example, the Schwinn Pacific Cycle Magnetic No-Pinch Buckle infant bicycle helmet below was recalled in 2016.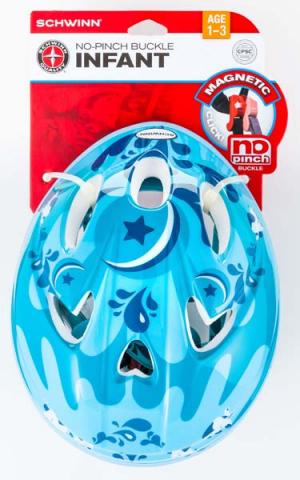 Avoid hills with trees, fences, posts or other objects – also avoid areas with ponds, rivers, etc.
Choose a hill that has a long flat area at the bottom.
Adults can identify dangers that kids might not see, so have one go along.
Teach your kid safe sledding practices, including how to sit feet-first rather than head-first, how to steer the sled, and the importance of staying out of the path of other kids on sleds.
Report any sleds that break or have steering that doesn't work as intended to both the manufacturer and to Saferproducts.gov.

Check the CPSC recall list to make sure your sled or a hand-me-down sled that your child is using hasn't been recalled. For example the Kwik Tek Hammerhead Sled below was recalled in 2016.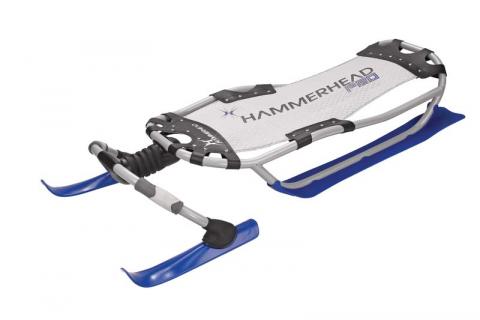 Take a moment to teach your child safe sledding habits and scope out the sledding area. Your child will have a great time and you'll have peace of mind. Keep an eye on other recalls by following Kids In Danger on Facebook, Twitter, Instagram and Linkedin.
Also check out our blog about holiday travel safety trips including pool safety especially if you're venturing to warm areas without snow!
Keep warm and happy sledding!