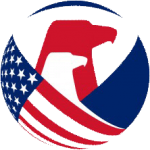 Unless you are a government employee or have one in the family, or need immediate services, you might think the government shutdown doesn't have much impact on your family. But when it comes to product safety, as with many other things, the hidden impact can be broad and have lasting effects. The US Consumer Product Safety Commission (CPSC) notes on its
homepage
that it is closed because of the shutdown. Their
shutdown plan
shows that out of about 550 employees, 20 will remain working – some without pay for the duration of the shutdown. Here's what could be impacted:
Recalls: unless a very significant and widespread hazard is reported, it is unlikely we will see recalls during the shutdown, even if one is in process or planned. The last one was December 20th.

 

Social Media: You might think this isn't vital, but CPSC has spent the last few years really strengthening their social media presence – reaching millions of consumers with recall news and safety messaging.

 

The last post was on 12/26/18.

 

(Help them out by retweeting some of the older, but still vital safety messages, and use #HandsomeRonLives – a character the CPSC social media team created)
SaferProducts.gov: this is the consumer incident database where consumers can report and review other reports of hazardous products.

 

Again, the last information posted was on December 20th.

 

But if you have an incident, please continue to report at the site.
Voluntary standards process: Even more behind the scenes, CPSC staff are vital to the voluntary standard setting process.

 

Right now, new standard work on furniture tip-overs, safety gates and window blinds is threatened by the shutdown.

 

More routine ongoing work is also on hold.

 

CPSC staff can't participate in calls or meetings during the shutdown.
Ports: CPSC inspectors work with other agencies to keep dangerous products out of our ports and off store shelves.

 

 

The work is stopped or dramatically slowed now.

 

Compliance and regulatory work: This work takes place out of sight of consumers but has also been slowed or stopped.

 

It is important to note that manufacturers have the same obligation to report hazards in a timely manner, but CPSC may be slow to take action or research the hazards.
KID will keep following the shutdown and its impact on CPSC and safety.
In the meantime, stay safe out there!