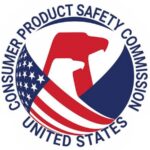 Last month, U.S. Rep. Bobby Rush (IL-1) introduced the Safety Hazard and Recall Efficiency (SHARE) Information Act in Congress. If enacted, the SHARE Information Act would modify Section 6(b) of the Consumer Product Safety Act, which currently serves as a gag order on the Consumer Product Safety Commission (CPSC). Section 6(b) restrains the CPSC's ability to adequately protect the public. Currently, the CPSC is not allowed to warn consumers about certain hazardous products without the company's permission.
The SHARE Information Act would remove obstacles that prevent the CPSC from disclosing information regarding consumer safety and hazardous products. The Act would also increase civil penalties for entities that fail to follow consumer product regulations and/or continue to sell harmful products.
The CPSC cannot effectively carry out its mission to protect consumers, especially children, with the constraints that come with Section 6(b). Due to Section 6(b), the CPSC was unable to effectively warn parents about the dangers and deaths associated with the now-recalled inclined sleep products, Fisher-Price Rock 'n Play and Kids II rocking sleeper, which have killed dozens of infants. Infant deaths may have been avoided if the CPSC warned consumers about the Rock 'n Play and other specific inclined sleepers earlier.
Check out our statement we released in support of the bill along with Consumer Federation of America, Consumer Reports, U.S. PIRG, and Public Citizen.
If you experience an incident, injury, or near-miss with a children's product, report it to the CPSC's public database at SaferProducts.gov.