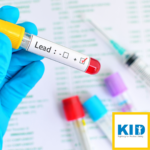 While much progress has been made, lead continues to be discovered in children's products (See Lead Blog Part One). Learn how the Consumer Product Safety Improvement Act (CPSIA) helped reduce the rate of children's products violating federal lead guidelines and current 2020 trends for lead recalls:
2007: The Year of the Recall
The year 2007, or the "Year of the Recall," saw a spike in the number of children's products recalled for excessive lead levels. Thanks to KID's efforts and the U.S. Consumer Product Safety Commission (CPSC), the 2008 CPSIA created stricter lead guidelines. This Act had many positive consequences, including a sharp decline in the number of lead recalls each year after 2007. Click on the images below to view printable versions.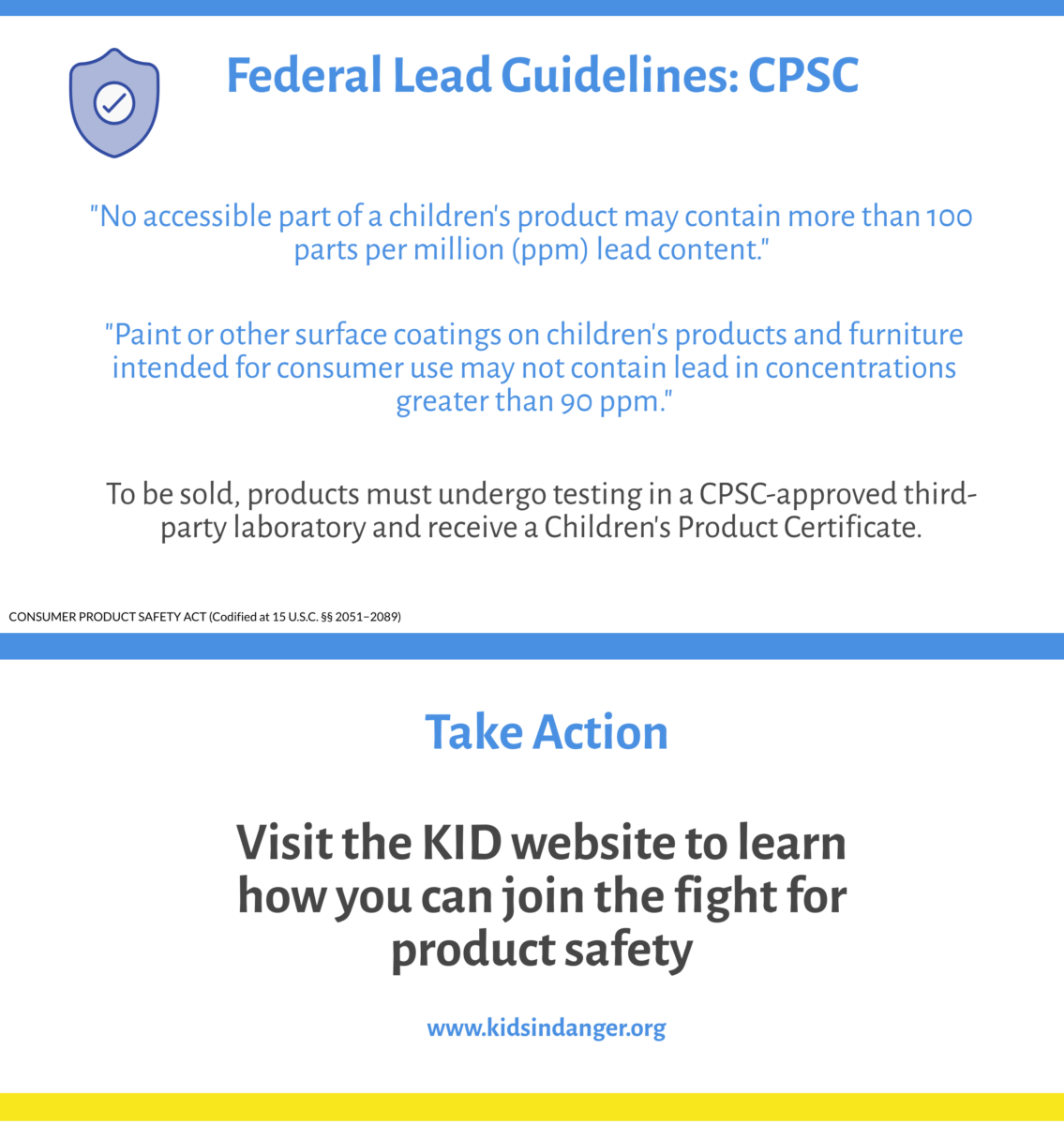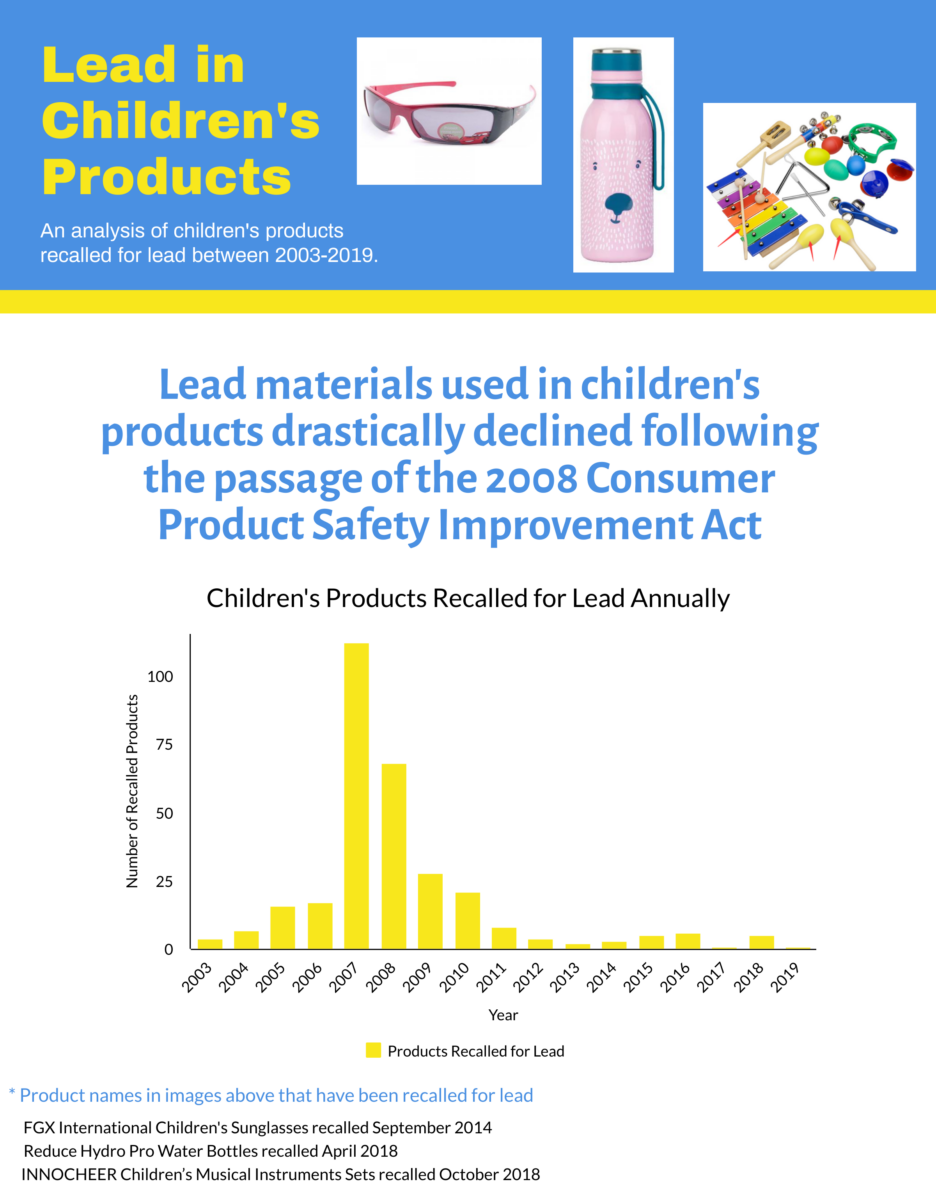 2020 Trends
Unfortunately, while the fight against lead products has seen much progress, there is still a way to go. Compared to this time last year, products recalled for federal lead violations have increased 400 percent. Between 2014 and 2019, an average of 3.5 children's products were recalled for lead annually.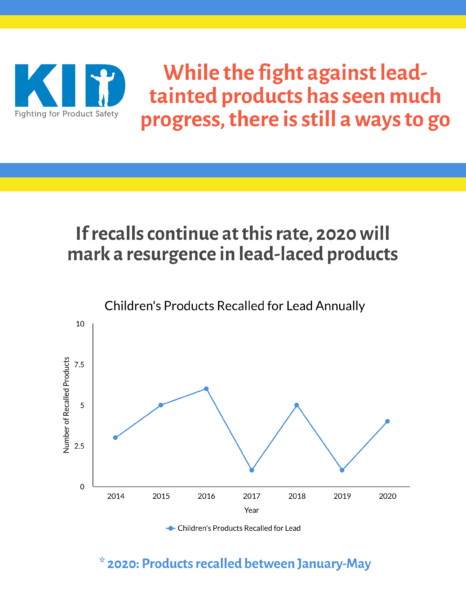 As of May 2020, the CPSC has recalled four children's products for excessive lead levels. If recalls continue at this rate, 2020 will mark a comeback in lead-laced merchandise. Click here for a printable version of the image of the right of children's products recalled for lead by year.
How can you protect the children in your life?
While all recalls are troubling, a product containing lead can threaten a child's health without caregivers even being aware it is in the product. KID urges parents and caregivers to be on the lookout for products recalled for or suspected of having lead levels that violate Federal standards. Sign up for KID's monthly recall digest which will include children's products recalled for lead. Check out part 1 of our lead series that we released last week to view a list of children's products that have been recalled for lead from 2014-2020.
For recall updates and product safety information, follow @kidsindanger on Instagram, Twitter, and Facebook.