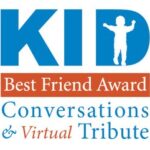 Join KID Thursday, July 16, 2020 at 6pm-6:45pm Central for a virtual conversation with Dan Mann, attorney representing families against IKEA and Crystal Ellis of Parents Against Tip-Overs. Moderated by Shawn Kasserman, KID Board President. This is part of KID's Best Friend Award Conversations & Virtual Tribute. Register here.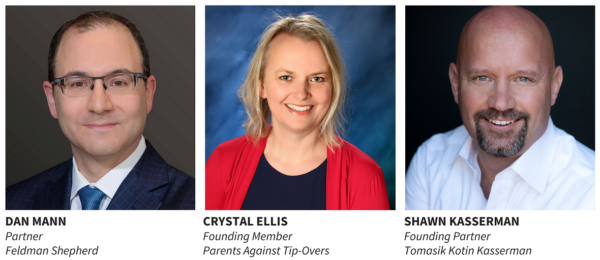 Every 43 minutes a child is rushed to an emergency room due to injuries from furniture and TV tip-overs — and every 14 days someone dies. IKEA has recalled at least 20 million units of furniture due to tip-overs and paid out almost $100 million in two lawsuits. And they are just one of the many companies whose furniture has killed a child.
KID Board President Shawn Kasserman will speak with Dan Mann, an attorney who represents families whose children have died in IKEA furniture tip-overs along with Crystal Ellis of Parents Against Tip-Overs, who lost her son to a furniture tip-over and has become a fearless advocate fighting for reform.
Get an inside look into the multi-million dollar IKEA furniture tip-over settlements and learn more about this hidden hazard and how KID and others are working to keep children safe. This event is sponsored by Tomasik Kotin Kasserman Trial Lawyers.
Register soon before spots fill up! Registration is free, but donate $20 or more to be entered in our drawing.
P.S. Save the date for our second conversation featuring Congresswoman Jan Schakowsky and Remington Gregg of Public Citizen on Wednesday, August 5, 2020, at 6pm Central.
Watch the full recording here.