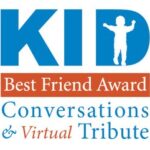 Join KID on Wednesday, August 5, 2020 at 6pm Central for a virtual conversation with U.S. Representative Jan Schakowsky (IL-9) and Remington Gregg, Counsel for Civil Justice and Consumer Rights of Public Citizen about children's product safety legislative achievements and the current regulatory environment. The talk will be moderated by KID Executive Director Nancy Cowles. Register today.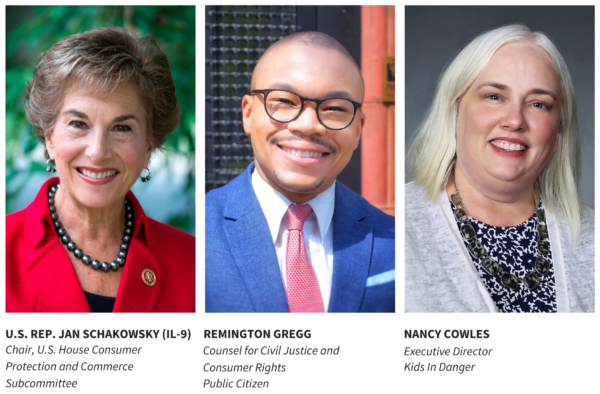 Rep. Schakowsky and Remington Gregg are fierce advocates for children's product safety as well as friends of KID, and Rep. Schakowsky is a previous KID Best Friend Award honoree. This talk is part of KID's Best Friend Award Conversations and Virtual Tribute. Save the date for our virtual BFA Night on October 15, 2020. Sponsorships (individual or corporate) available here.
Register today. Registration is free but attendees who donate $20 or more will be entered in our drawing for an at-home (or virtual) wine tasting party for up to 20 friends courtesy of Wines for Humanity.
Watch the full recording here.