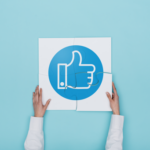 The U.S. Consumer Product Safety Commission (CPSC) and manufacturers of children's products are still not using all methods available to spread awareness about recalls. Social media is a fairly simple and effective way companies and the CPSC can draw attention to recalls. KID gathered data on how frequently recalling companies and CPSC posted about children's product recalls on their Facebook, Twitter, and Instagram accounts.
From January through July 2020:
There were 41 children's products recalled.
Forty-six percent of recalls were posted to at least one CPSC social media platform.
Forty-four percent of recalls were posted on CPSC's Facebook and Twitter accounts.
Only one recall was posted to all three of CPSC's social media platforms.
Forty-nine percent of recalls were posted on at least one of the recalling company's social media platforms.
Recalled furniture, sleepers and outdoor products are more likely to be posted on CPSC social media accounts. Recalling companies are least likely to post recalls on Instagram compared to other platforms.
The data shows that there is much progress to be made in the use of social media in drawing consumers' attention to recalls. Companies have a responsibility to their customers to report recalls on all social media platforms in a timely fashion. This is especially important during these unprecedented times when families are staying at home due to the COVID-19 pandemic.
The CPSC should post all recalls on its social media platforms and should require that recalling companies do the same. We hope to see this change in the near future to protect children and families from injuries and deaths that result from recalled products remaining in the household. Email CPSC's Director of Communications Joseph Martyak and let CPSC know you want them to use all communication tools to reach consumers about recalls.