KID FY 2020 Annual Report
JUNE 2019 – MAY 2020

Dear KID Friends & Supporters

Dear KID friends and supporters,
The fiscal year covered by this report ended on May 31, 2020—a little over two months into the stay-at-home orders and as the impact of COVID-19 was becoming evident. As you'll read and see below, KID's work continued as we began to work remotely and had to postpone our KID's Best Friend Award Night, which was later held in October—virtually.
Our commitment to protecting children by fighting for product safety stayed strong. We pivoted to online webinars to give parents and caregivers the tools they need to keep children safe and kept up our efforts to promote the development of safer products and increase transparency and accountability through KID's strong advocacy for all our children.
KID was humbled to receive a generous donation from the family of Josef Dudek as part of the family's settlement with IKEA. Josef died in 2017 when an IKEA dresser tipped over on him. This will power our advocacy on furniture stability into the future and support of parents and organizations such as Parents Against Tip-overs (PAT). It will lead to safer furniture—and safer homes for children.
2020 has been a strange year but KID's lifesaving work fighting for children's product safety has continued through it all. Keep scrolling and learn more about our efforts and progress – thanks to your support.

Nancy Cowles
Executive Director

Shawn Kasserman
President
KID Mission & Focus
Kids In Danger (KID) is a nonprofit organization dedicated to protecting children by fighting for product safety.
Since it's founding, KID has focused on supporting and empowering parents whose children have been injured or killed by dangerous products.  In February 2020, in conjunction with the International Consumer Product Health and Safety Organization Symposium, KID pulled together consumer advocates along with parents to begin to build a stronger voice to advocate for children.
Our mission is to save lives by enhancing transparency and accountability through safer product development, better education and stronger advocacy for children.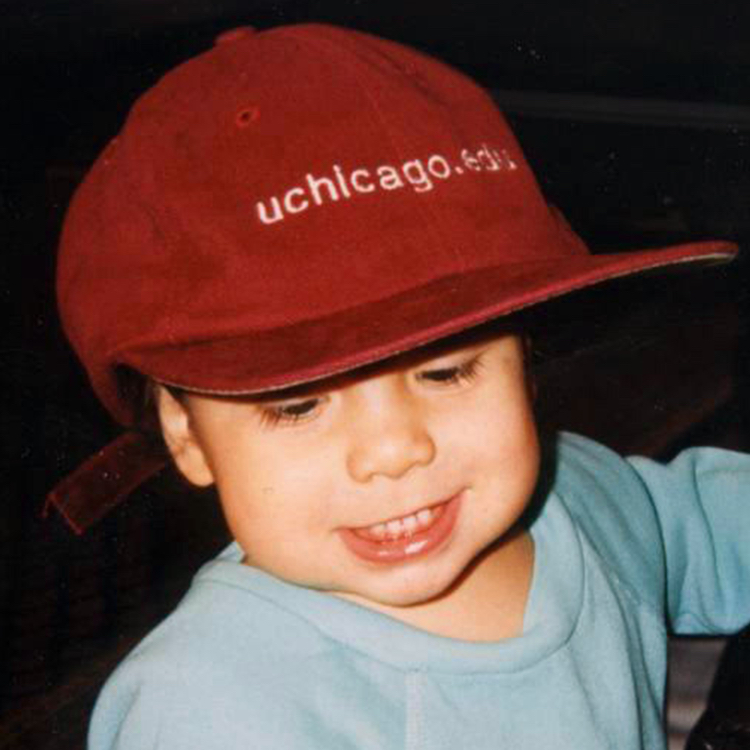 KID was founded by the parents of Danny Keysar who was killed by a poorly designed recalled portable crib in his child care home.
View More Family Voices
Advocacy
Advocacy has always been at the core of KID's mission. As a voice for parents, KID speaks to regulators, policymakers, media and other organizations about making products safer. KID works to increase transparency of product safety information, improve recall effectiveness, address emerging hazards, and encourage strong compliance activities.
Big Data and Tech
New technology and resources allow us to use big data to gain insight into consumer experience with products, including potential hazards. Our goal is to use big data to 1) identify problems based on trends before they become issues and 2) identify safety issues and make them accessible to parents and providers.
Design Safety
KID works with universities on project-based learning to integrate design safety into the curriculum. We are beginning to reach product designers, marketers and engineers with our toolkit to integrate safety from the beginning and throughout the process.
Public Education & Outreach
KID remains true to our goal of providing parents and caregivers with the tools they need to keep children safe. KID is forming new connections and strengthening existing partnerships to distribute our materials through new and more efficient pathways.
KID Board of Directors
June 2019 to May 2020

Marisol Pantoja, MBA, CPA
Treasurer
Rose Cammarata
Larry Golden
Amy Hill
Amy Hogan
Heather L. Mason
Donald Mays
Susan Nied
Kyran Quinlan
Ayesha Rafique
Shehnaz Safiuddin
David Zivan
KID Staff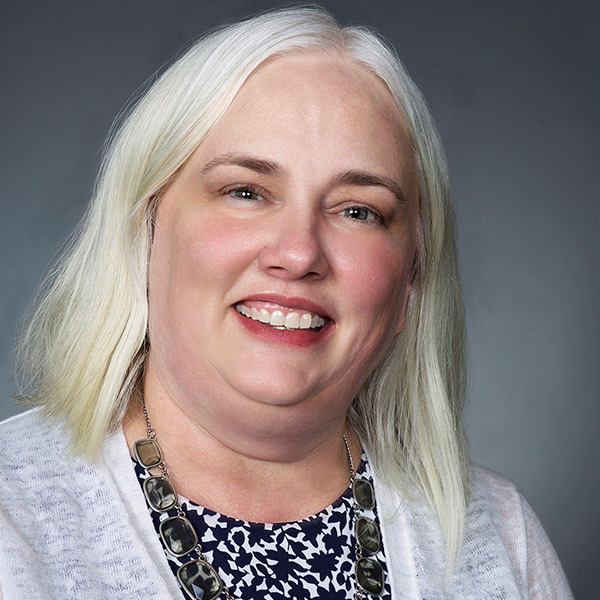 Nancy Cowles
Executive Director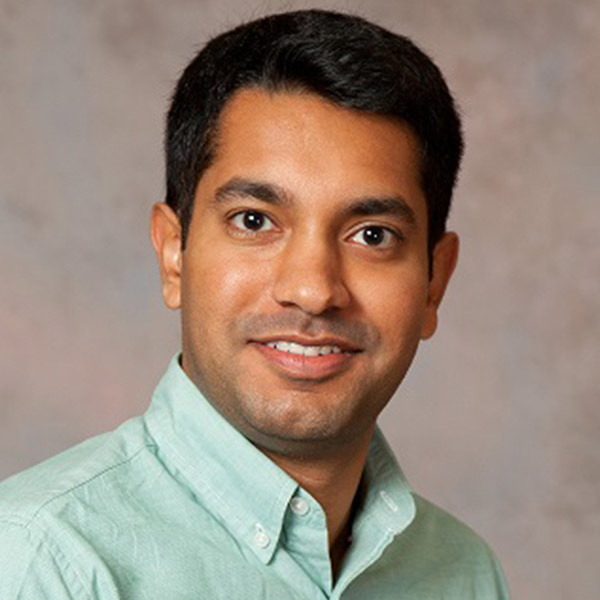 Dev Gowda
Assistant Director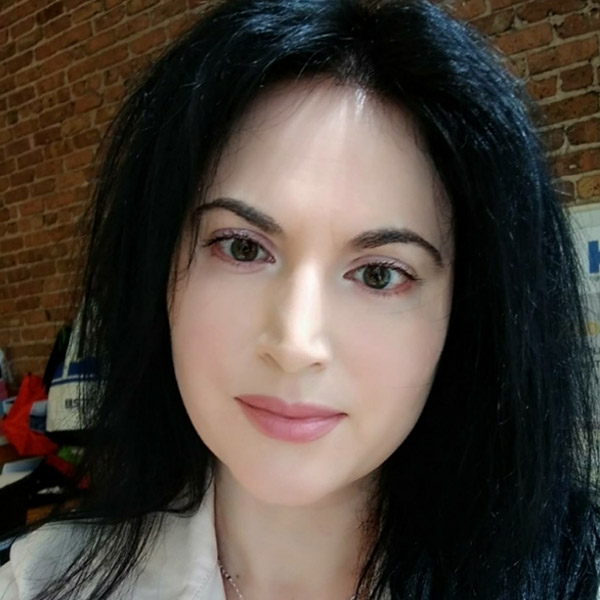 Natalija Kosic
Administrative Assistant
---
Young Professionals Board
In August 2019, nearly 40 people attended KID's Young Professionals Board (YPB) summer fundraiser, #KickBackWithKID. The YP Board's mission is to engage and encourage other Chicago area young professionals to share resources, time, and talent to support KID. The event raised over $2,000 and attendees enjoyed great raffle prizes and our wine toss game, along with food and beverages at a beautiful restaurant veranda in Chicago's Loop – all while learning more about KID. Contact KID if you are interested in joining the YPB.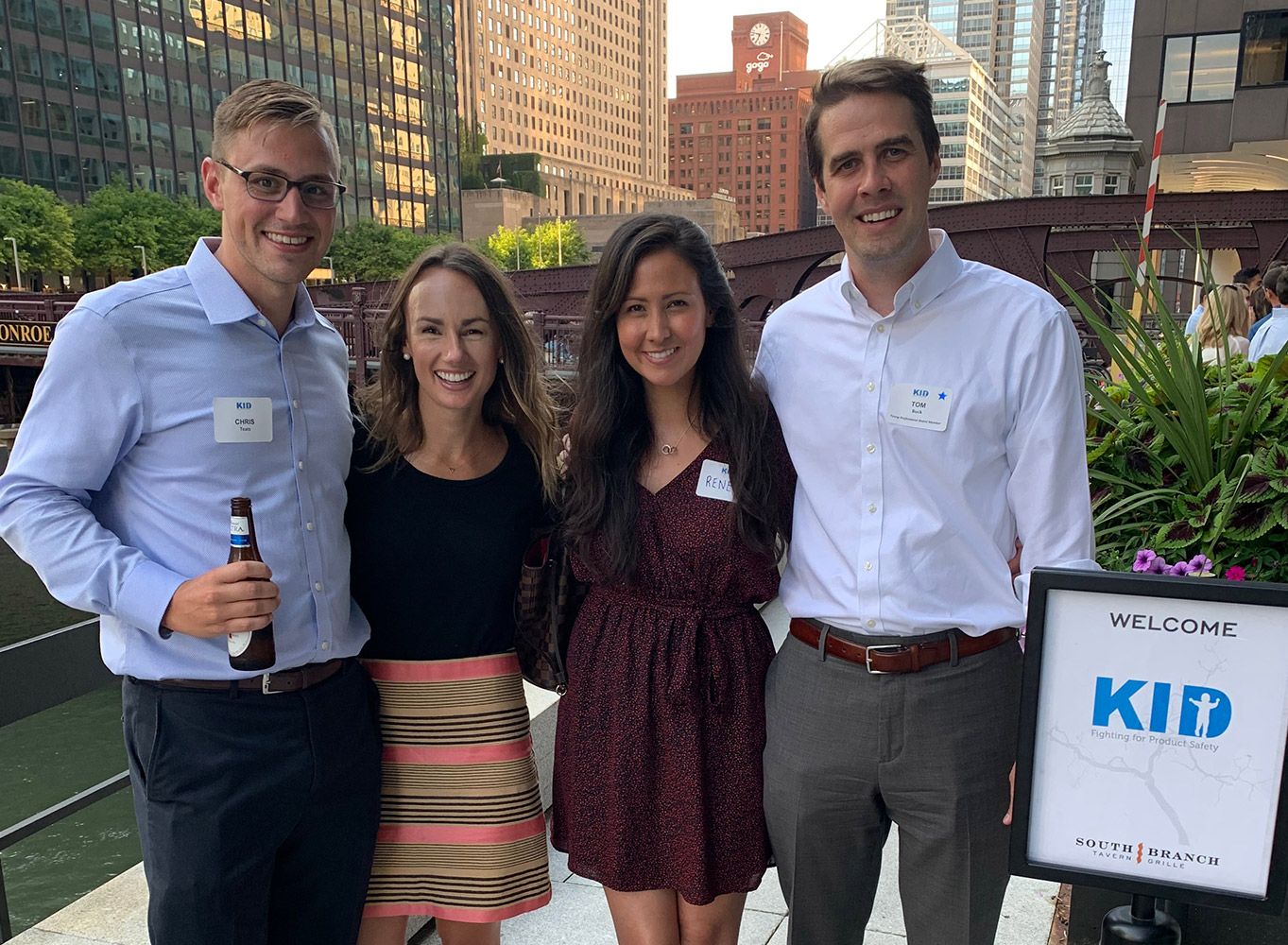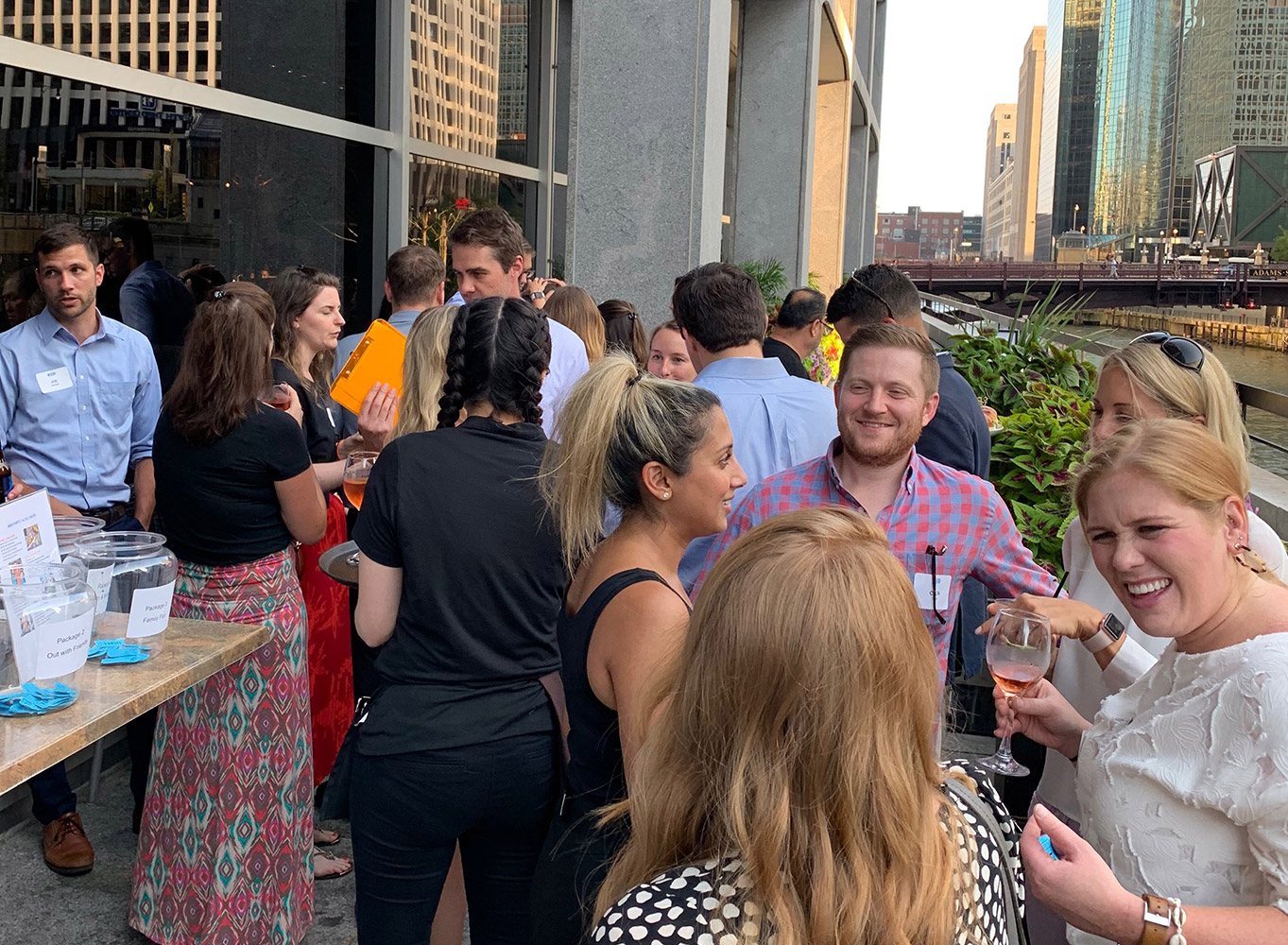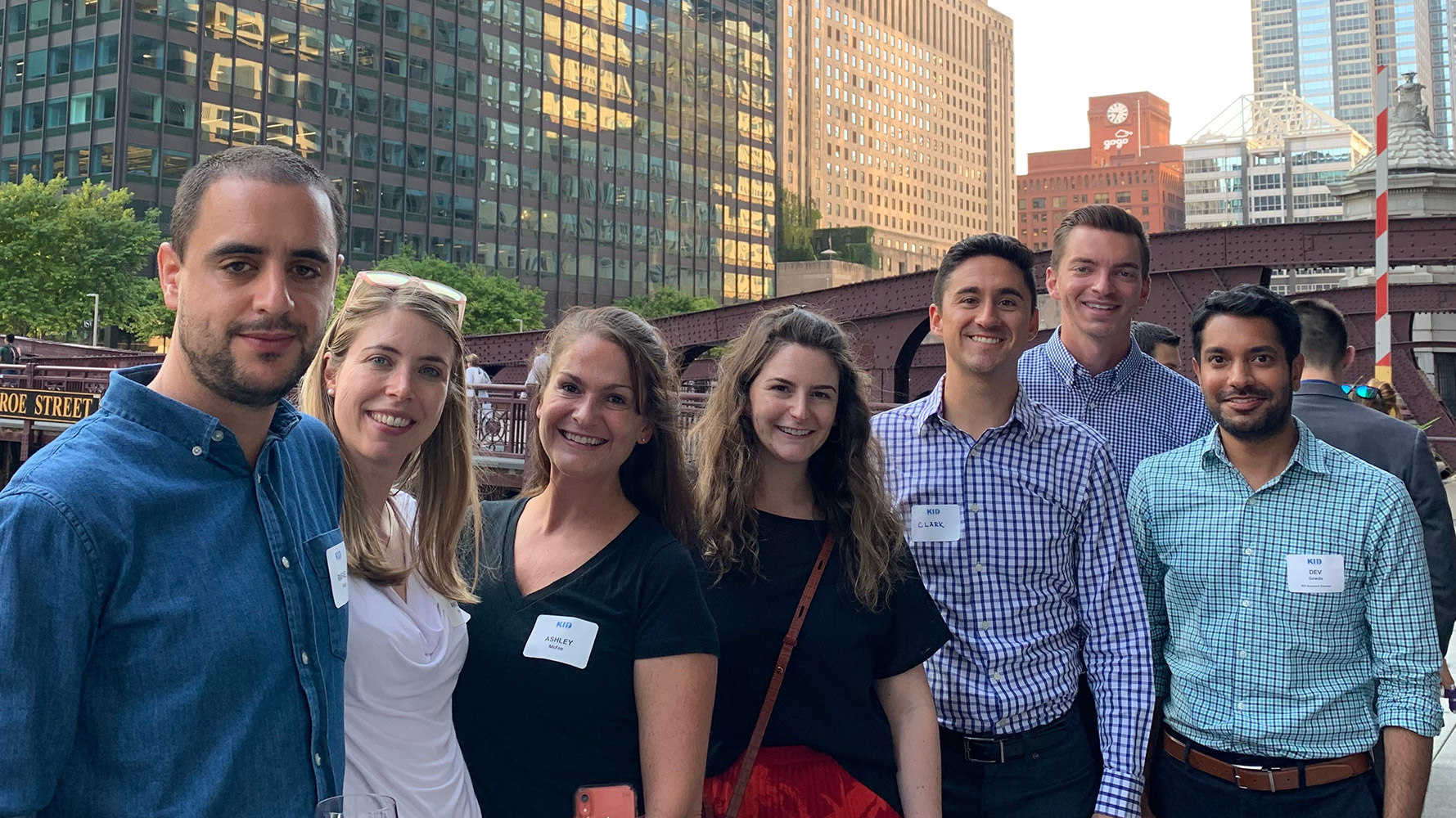 Young Professionals Board
Poonam Sharma

President
Tom Buck
Mike Butler
Hannah Costigan Cowles
Anne Kozisek
Chuck Porcelli
Tommie Robinson
Sheila Shankar
Jess Williams
Work Study, Interns and Volunteers
Caheri Aguilar
Matthew Arakaky
Lesley Arroyo
Courtney Batiste
Melissa Budisch
Sergii Burgazlieiev
Kasey Campos
Emily Cohn
Laura Cooper
Ashley Daniel
Alanna Davis
Genevieve DeGange
Brinson Elliott
Zheng Gao
Roberta Goldner
Sarah Hurwit Gomel
Samantha Herrera
Abby Jakus
Arielle Jones
Hyun Jin Kwon
Frank Li
Consuelo Lopez
Matthew Markman
Maria Mendoza
Riley Mortara
Jordan Mullen
Esmeil Naqeeb
Luka Nusubaliev
Daisy Okoye
Lanz Orpilla
Madeleine Phelan
Alyssa Reese
Olivia Reeves
Nick Reyno
Ishaan Singh
Brianna Siracuse
Shay Soodak
Aliya Syed
Tony Taitano
Stella Van Den Eeden
Guilherme Vasconcellos
By the Numbers
1,824
+
volunteer hours ($46,385 value)
+
1,271
=
work study hours ($26,271 value)
=
3,095
total hours $72,656 value
How Interns and Volunteers Spend Their Time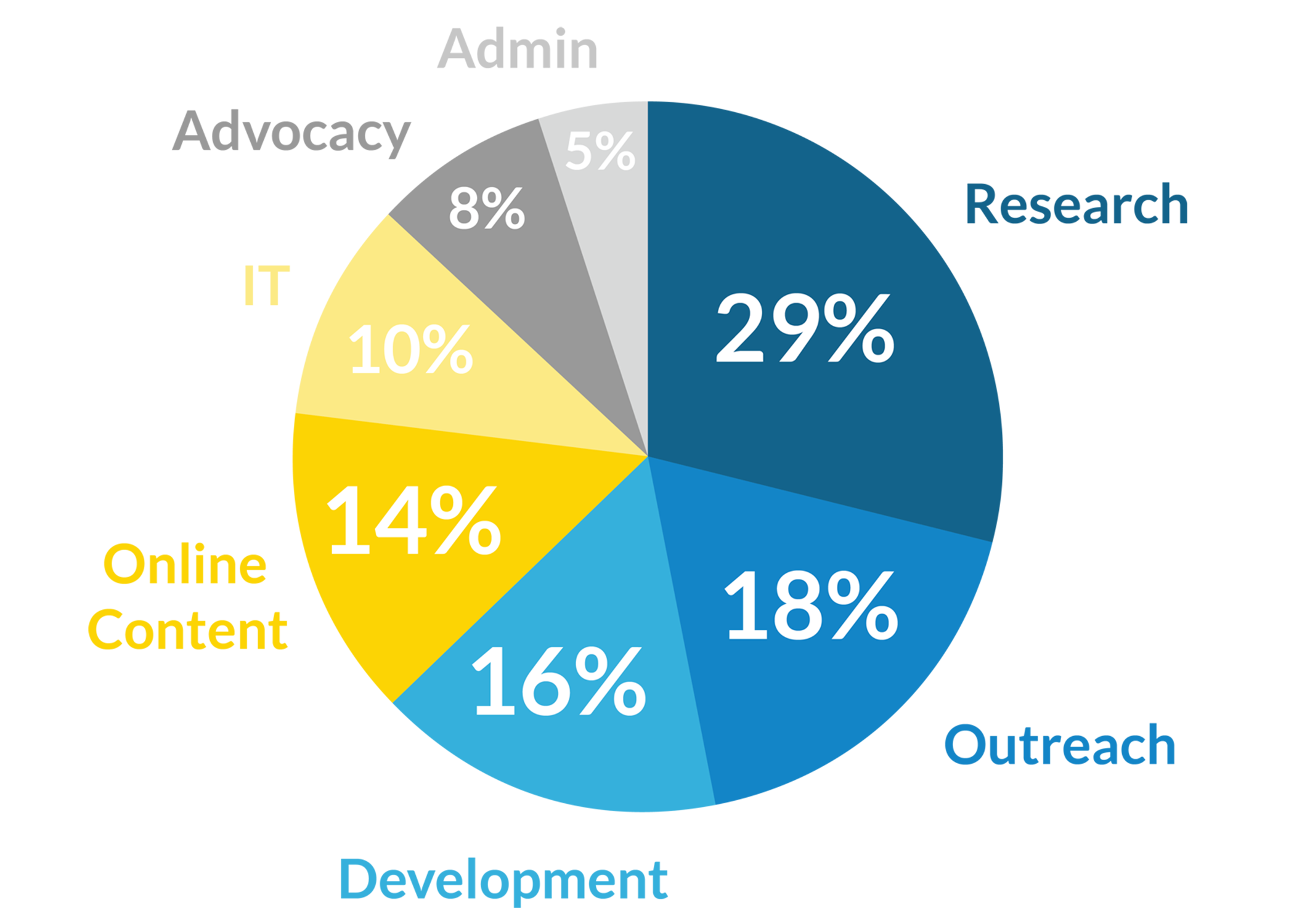 The Year in Action
Seeking Safety: 2019 Children's Product Recalls
This year's Children's Product Recalls report released in March 2020 revealed data for 58 recalls that took place in 2019, a slight 11.5% increase from 52 in 2018. 2019 saw the highest number of children deaths (38) in 19 years of KID's work, 37 of which were related to the Fisher-Price Rock 'n Play and Kids II inclined sleepers, recalled years after the first incidents. Note that the number of deaths related to inclined sleepers has increased since the time of the recall. KID's research also found that furniture recalls are on the rise, with 10 recalls in 2019, causing one tip-over-related death. Social media usage for recall postings remains low, with only 52% of children's product recalls posted on the CPSC's Facebook page, 59% on Twitter and merely 5% on Instagram. KID recommends policymakers ban and recall all inclined sleepers and to establish mandatory dresser standards to prevent tip-overs. Additionally, we urge the CPSC and recalling companies to better publicize recalls on social media to keep parents informed.
Infant Inclined Sleepers Lead to High Number of Deaths Before Recall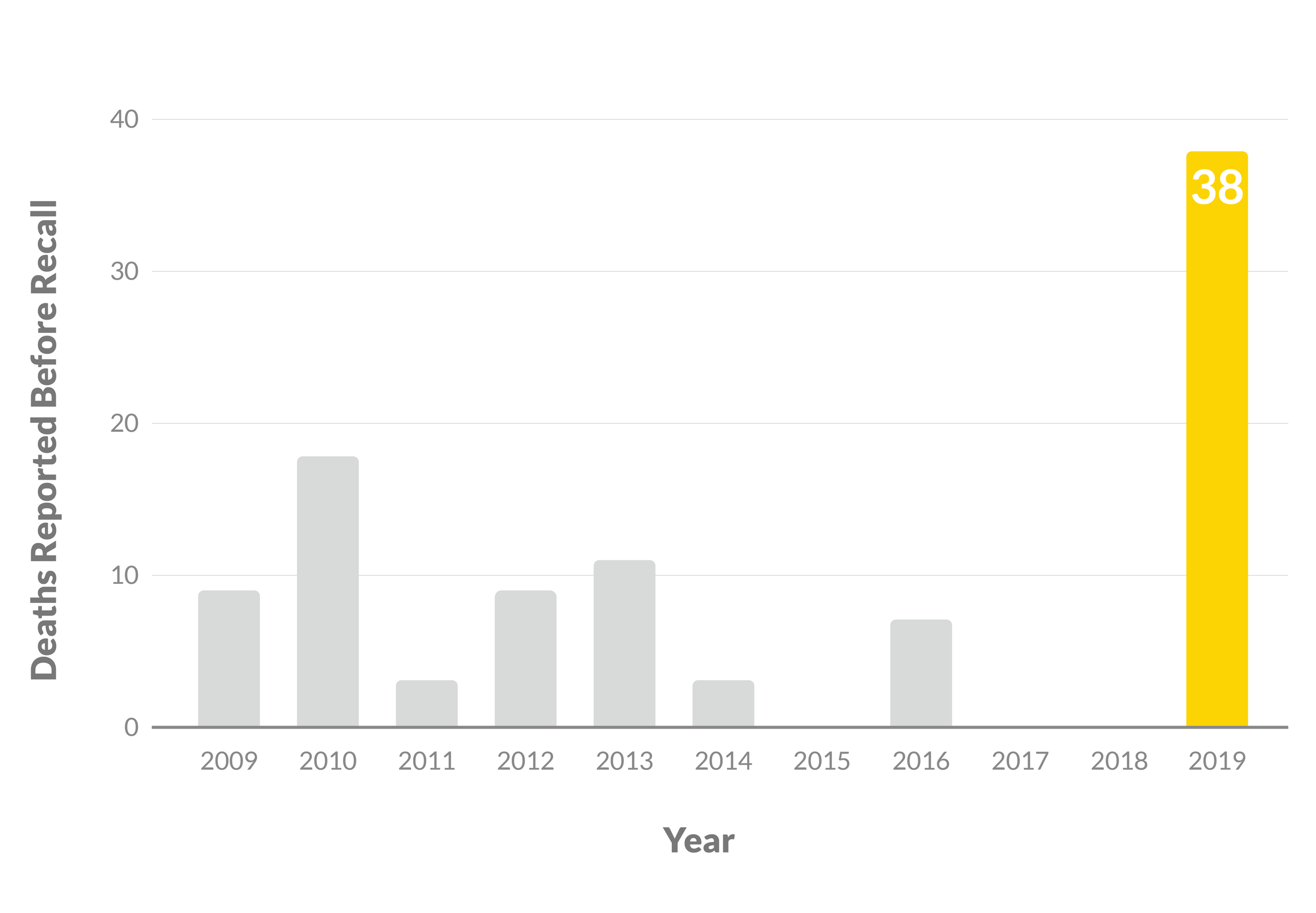 CPSC Social Media Usage for Recalls Remains Low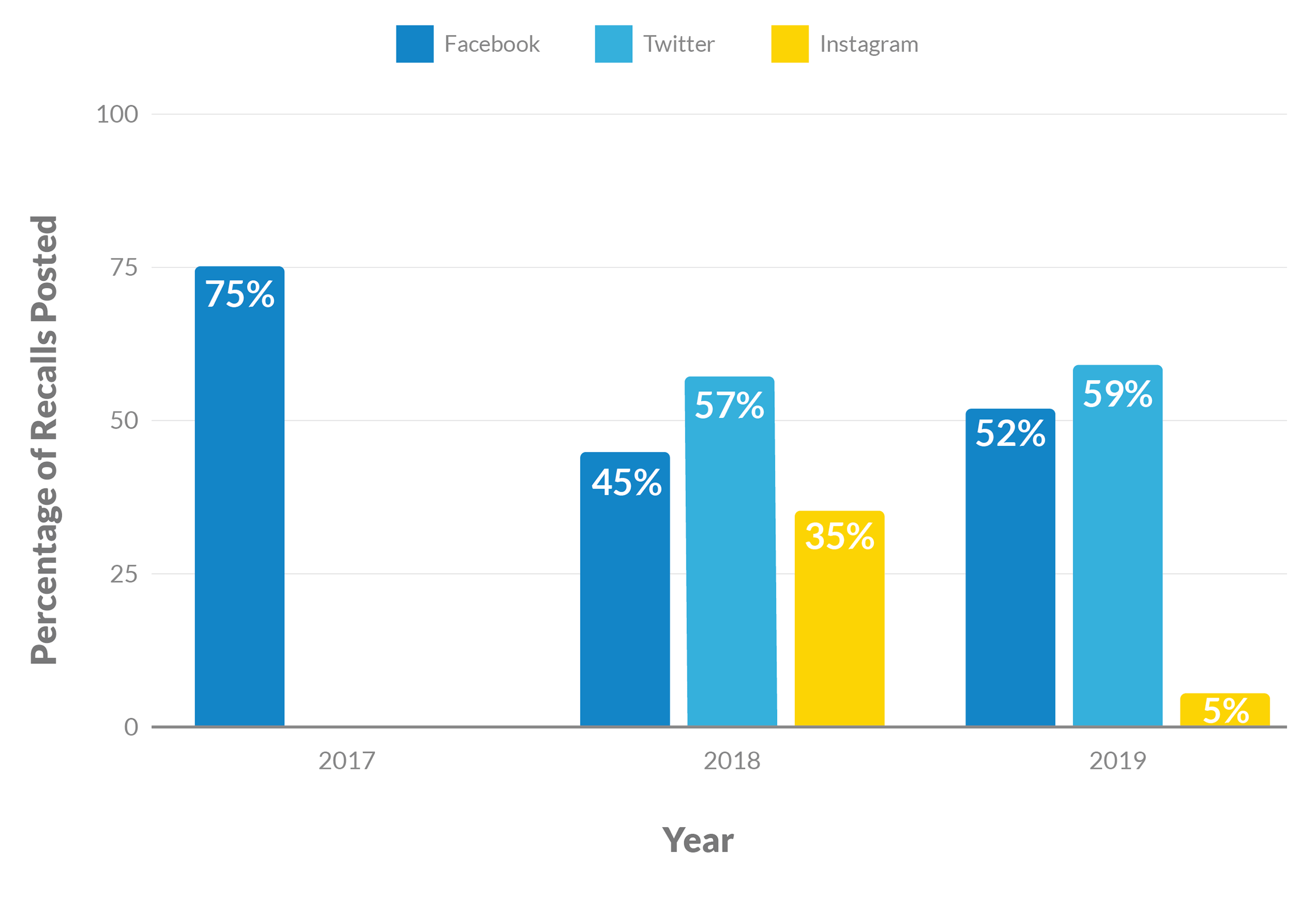 Percentage of Recalls Posted on Social Media by Recalling Companies Remains Low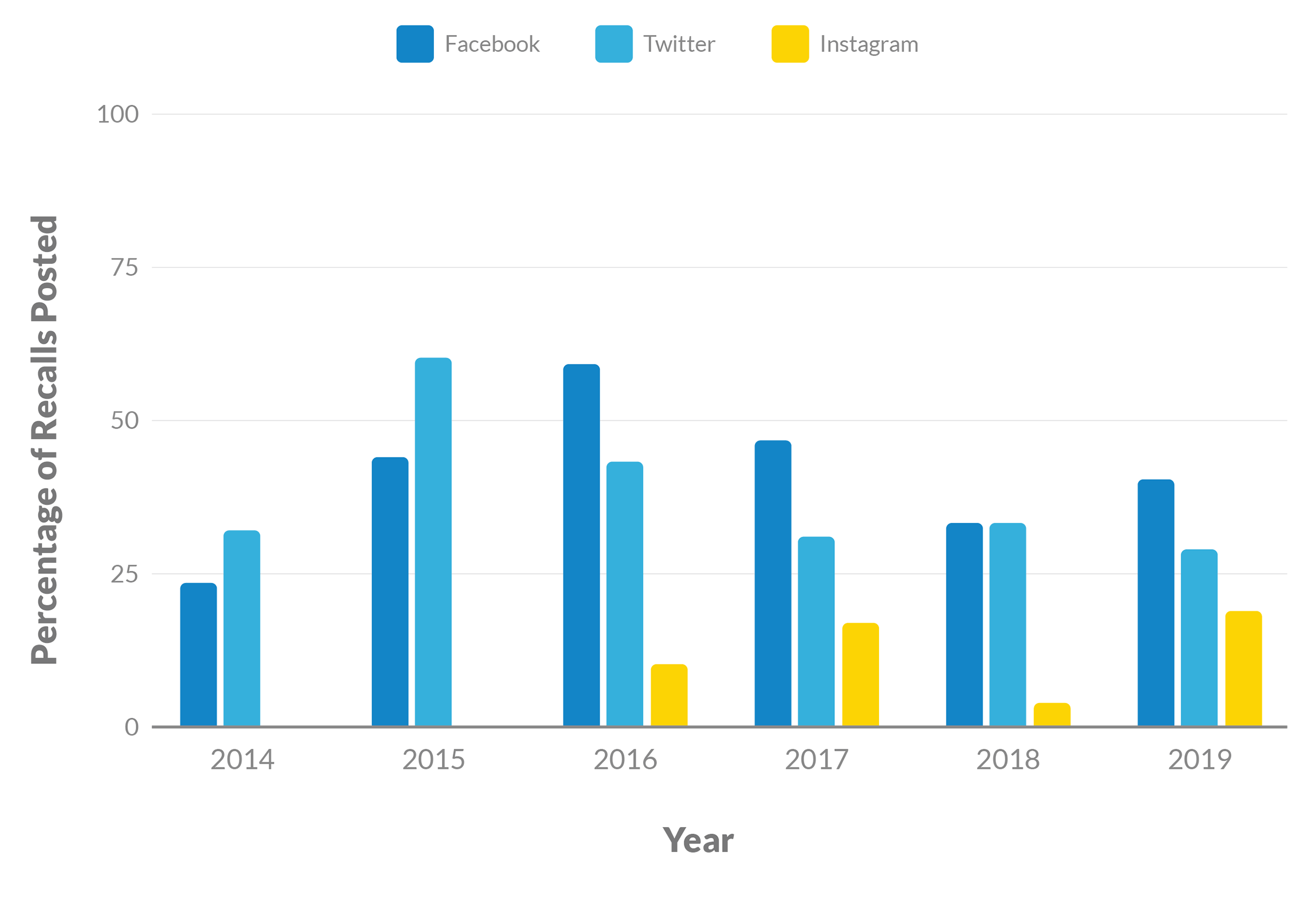 In FY 2020, KID distributed
OVER 5,100

booklets and other safety info including:

Product

Total Distributed

Children's Product Safety Guide (English):

577

Children's Product Safety Guide (Spanish):

116

Are Your Kids Safe? Brochure (English):

340

Are Your Kids Safe? Brochure (Spanish):

272

Safe Sleep Checklist:

311

Brochures for Grandparents:

59

Bookmarks:

2,779

Magnets:

345
Advocacy Spotlight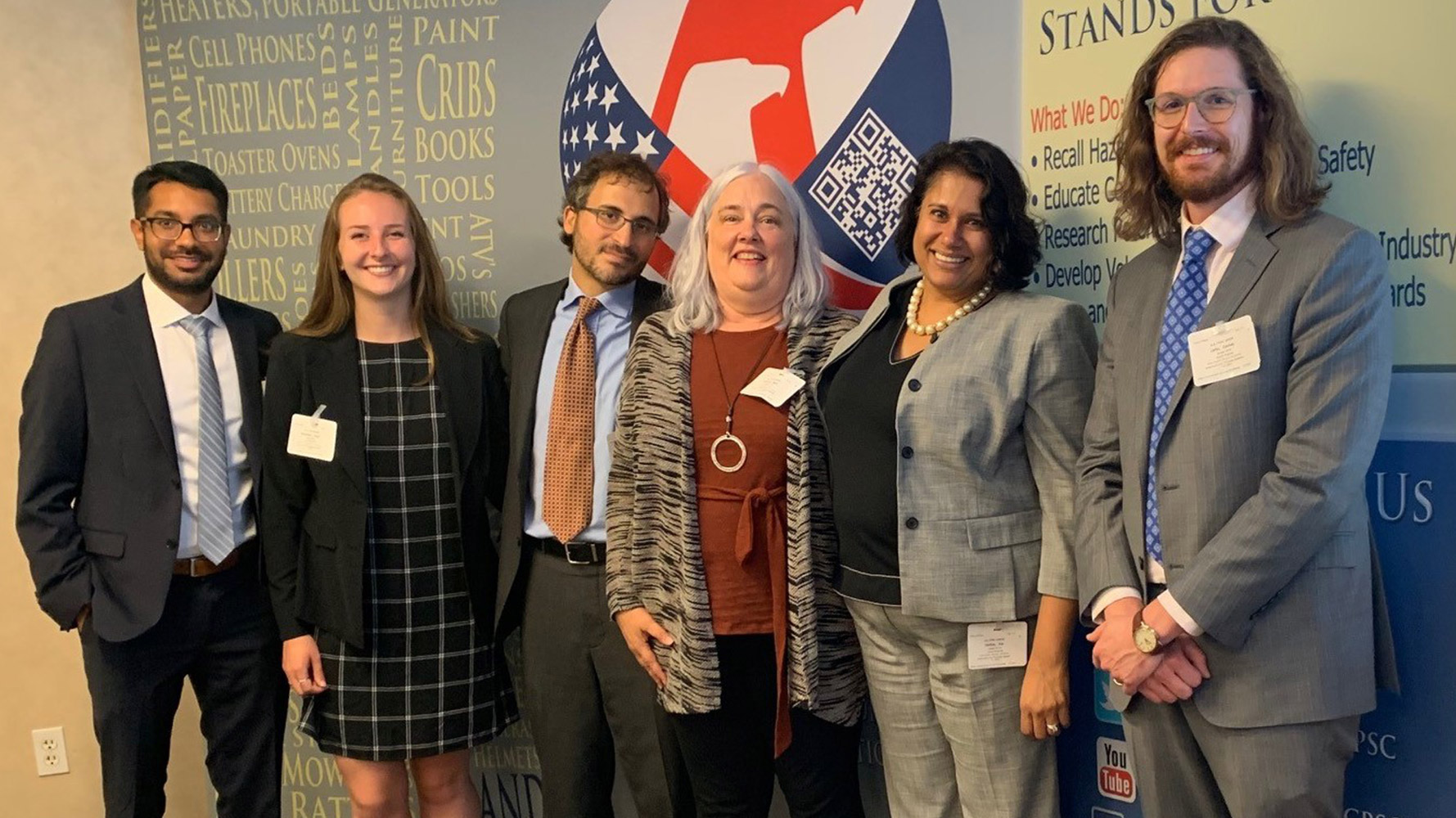 In September 2019, KID joined The American Academy of Pediatrics, U.S. PIRG and Child Care Award in Washington, DC to meet with the CPSC Acting Chairman and Commissioners to discuss infant inclined sleep products and recall effectiveness.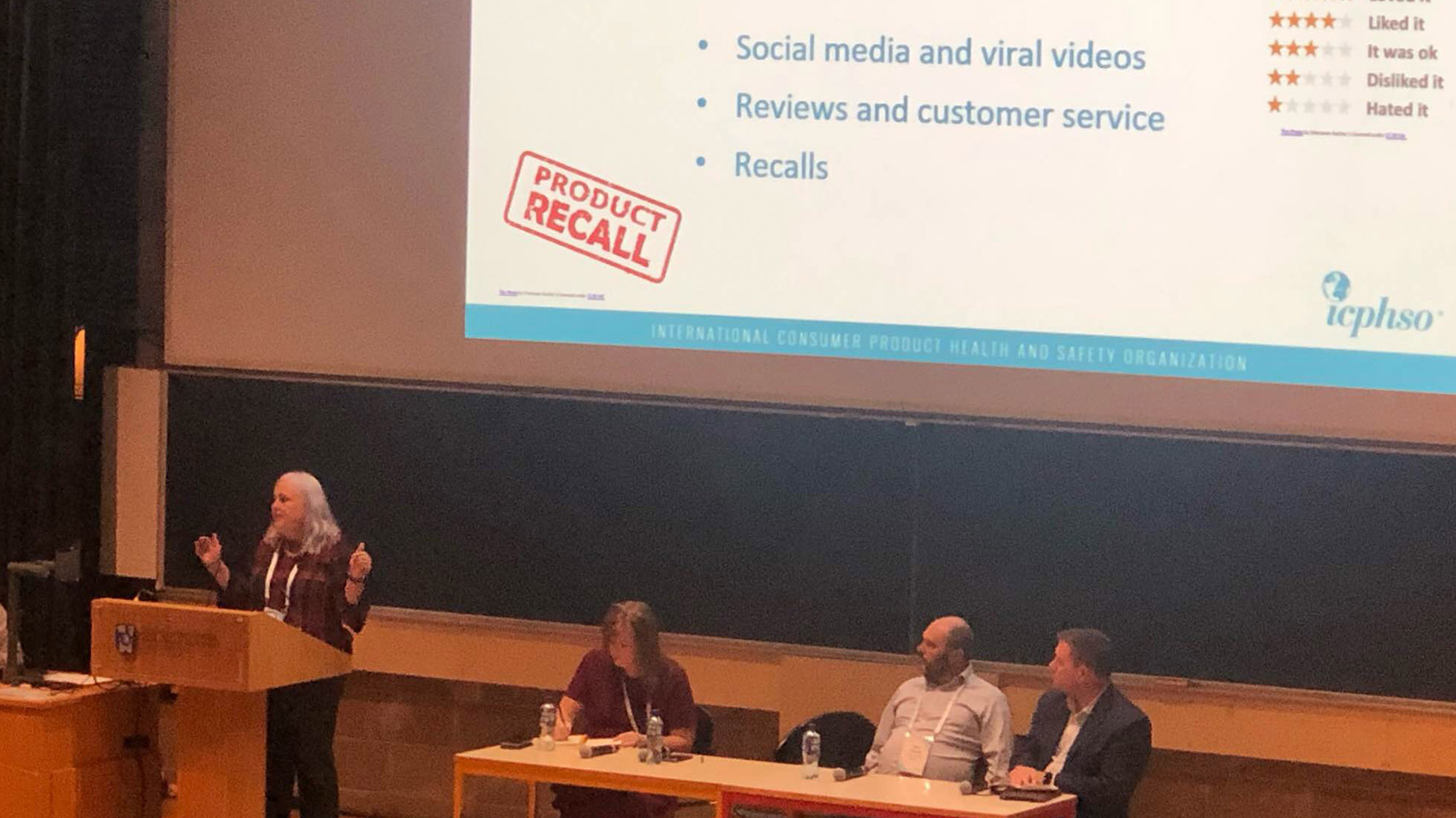 In October 2019, KID participated in a panel at the International Consumer Product Health and Safety Organization (ICPHSO)'s international symposium in Dublin regarding communicating with consumers globally which covered issues ranging from instructions and warnings to recall communications.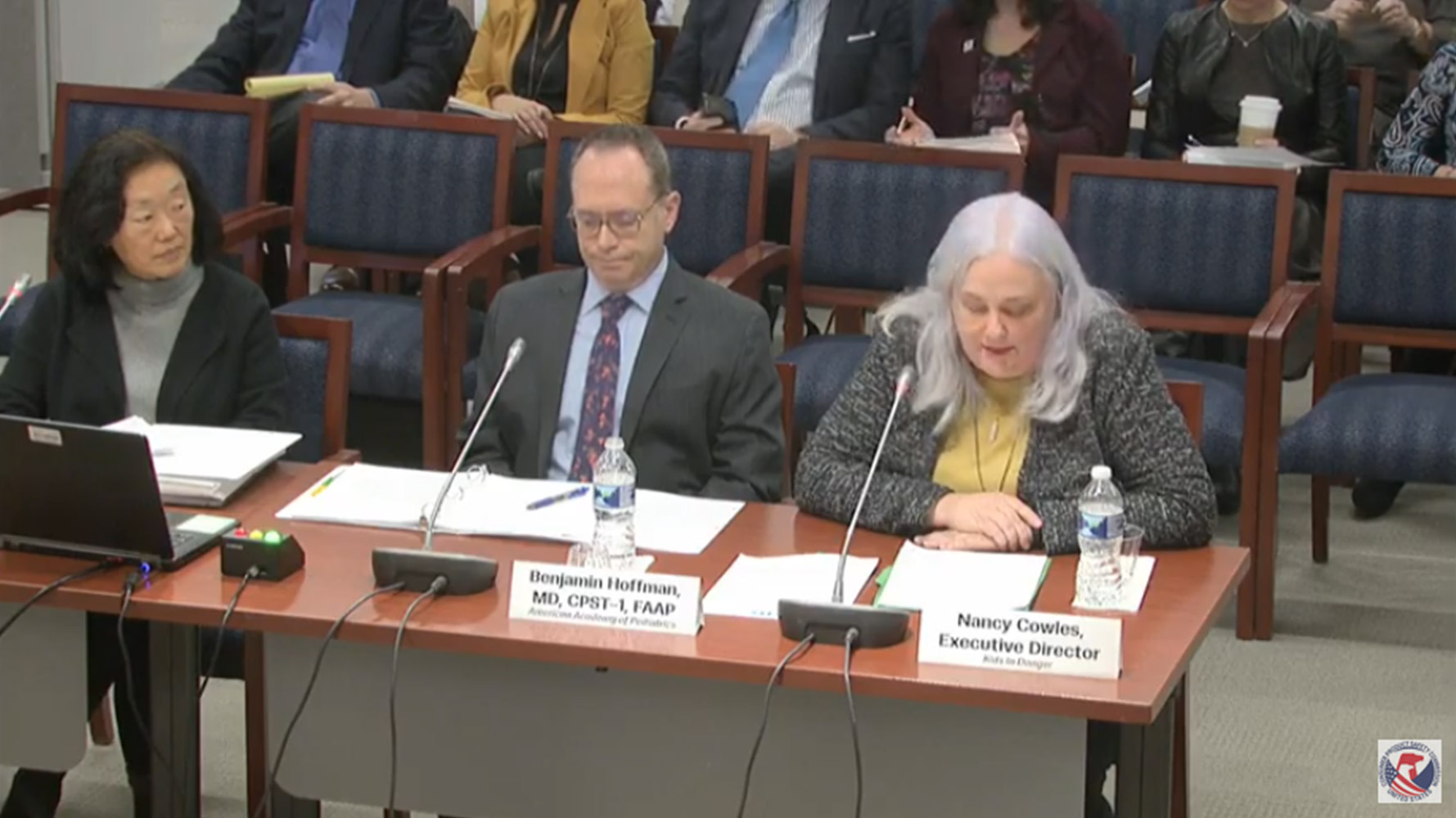 On January 22, 2020, KID testified at the CPSC's public forum on crib bumper pads, which are inherently unsafe and have been linked to dozens of infant deaths.
Outreach Gallery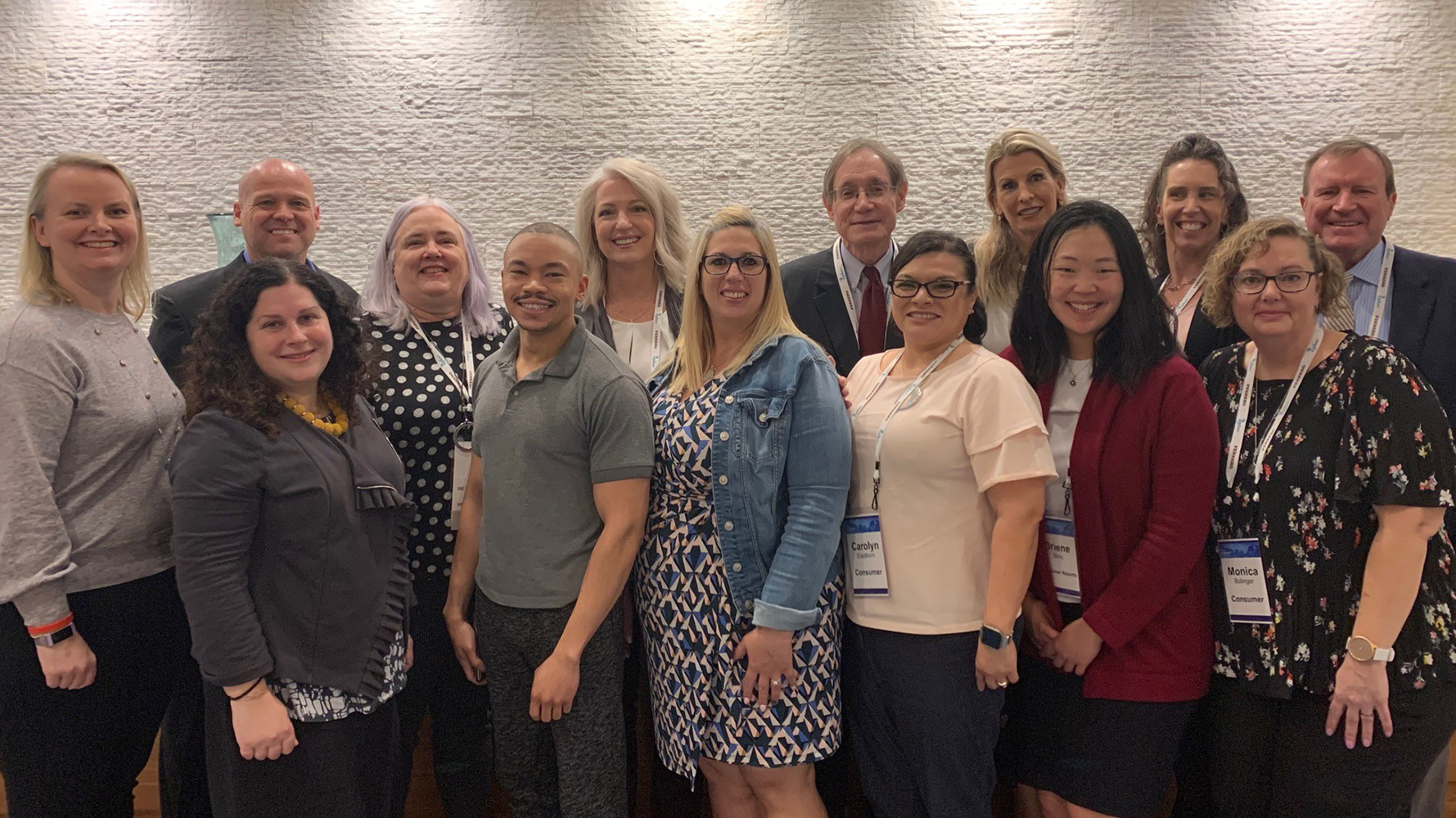 Since its founding, KID has focused on supporting and empowering parents whose children have been injured or killed by dangerous products. In February 2020, in conjunction with the International Consumer Product Health and Safety Organization Symposium, KID pulled together consumer advocates along with parents to begin to build a stronger voice to advocate for children.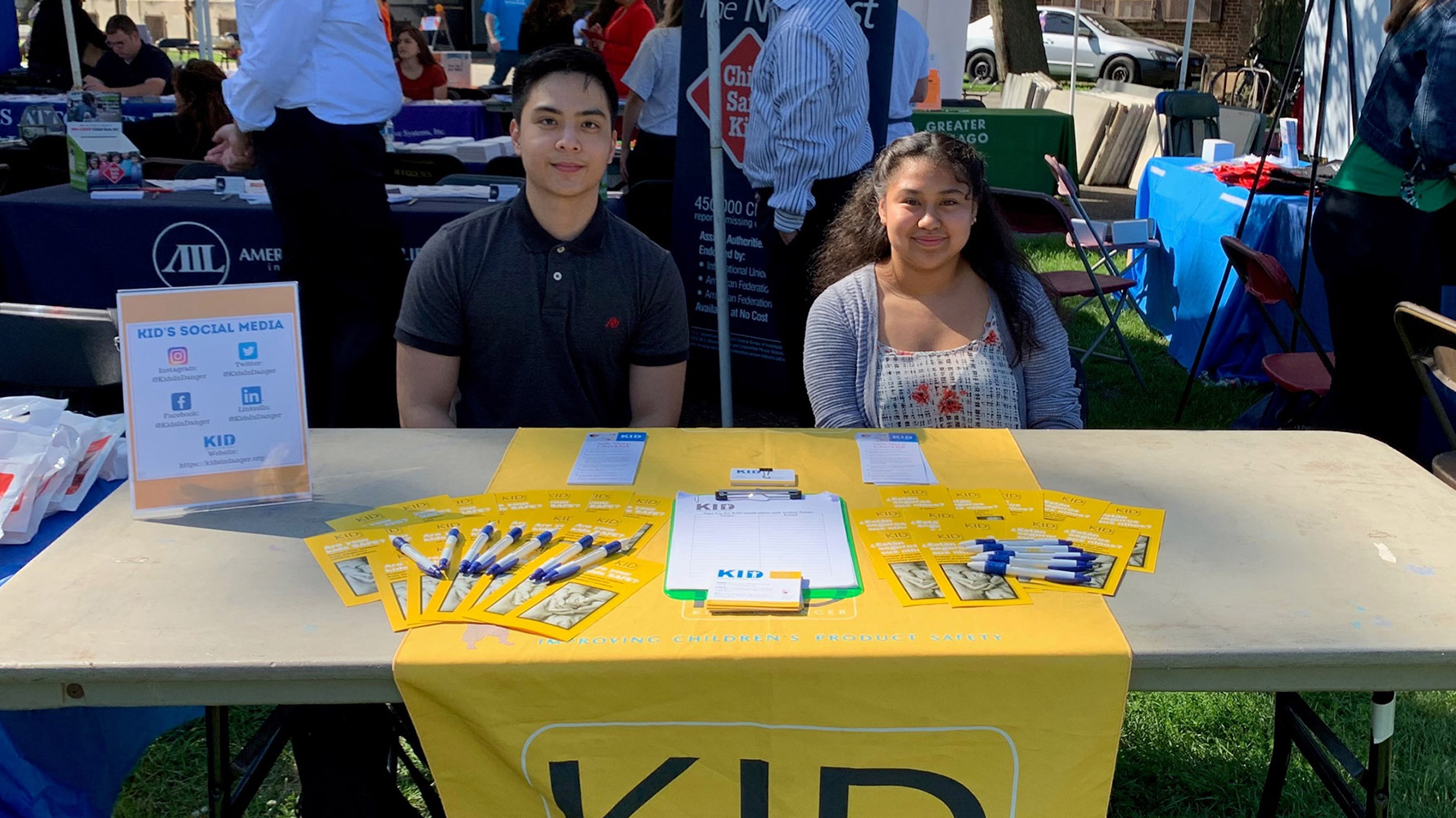 KID interns tabled at the annual Back to School Health Fair at Riis Park, Chicago in August 2019 where they talked to parents about children's product safety and safe sleep and handed out educational materials.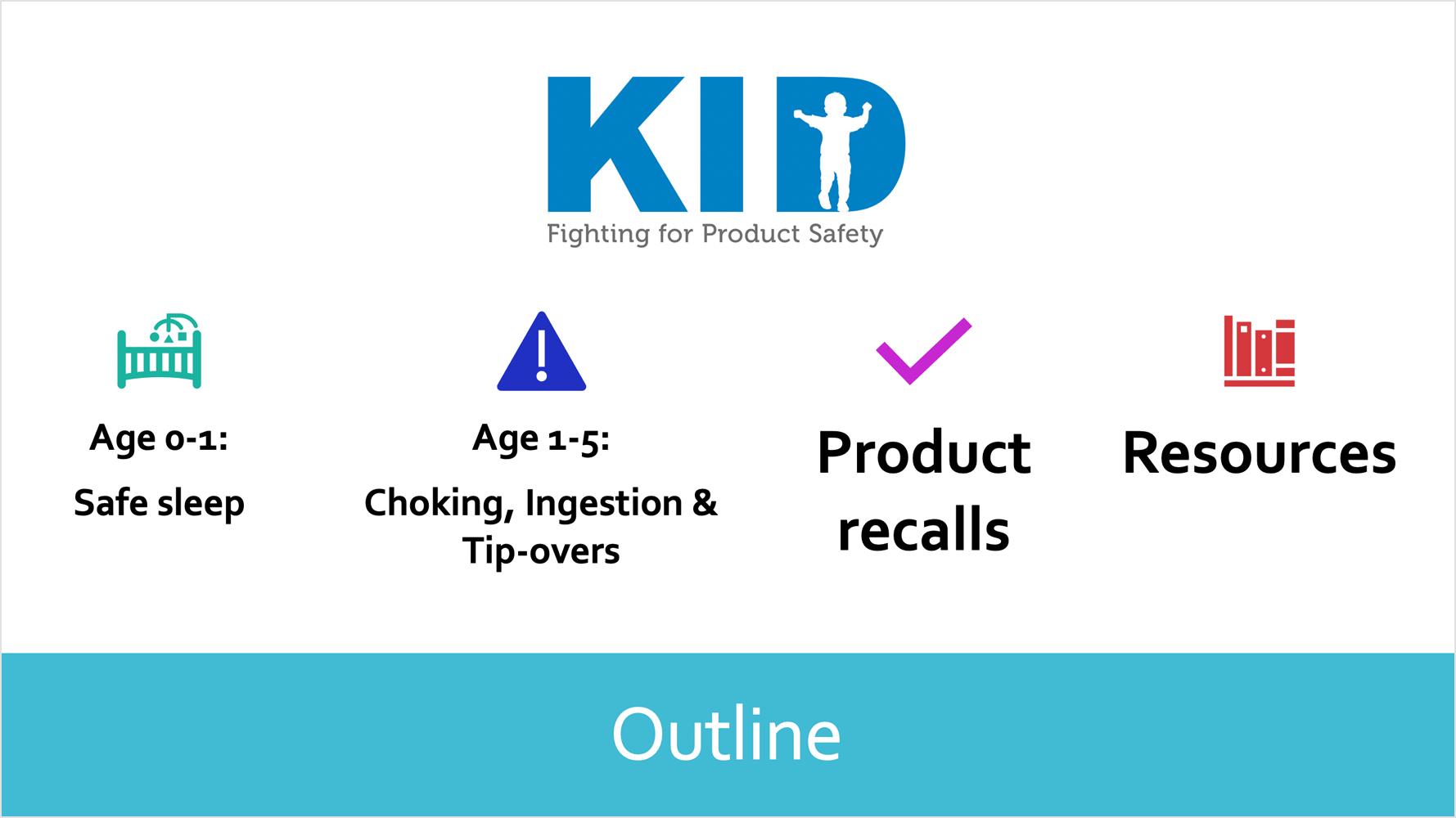 Due to COVID-19 social distancing guidelines, we altered our usual in-person workshops and started leading virtual webinars for our Safe from the Start program. From March to May 2020, we lead four virtual workshops, end educated nearly 300 parents, caregivers, providers, and others who support children.
KID provided 425 health care providers, child care providers and parents with our Creating Safe Environments and Safe Sleep in-person and virtual workshops and reached 980 families at fairs and outreach events throughout Illinois and virtually including:
Rush Hospital & University
Simpson Academy
Illinois Head Start Association 2020 Conference
Naperville Early Childhood Resource Fair
Bellwood Early Childhood Center Community Expo
Berwyn Health & Fitness Fair
Family Wellness & Back to School Fair (Belmont Cragin, Chicago)
Family Health & Fitness Fair (Douglas, Chicago)
Molina Healthcare of Illinois Baby Shower (Aurora, IL)
Look What Parents Can Do Conference and Fair (Pilsen, Chicago)
Back to School Health Fair (Hermosa, Chicago)
Rush University Preemie Picnic, Chicago
Good Shepherd Center (Hazel Crest, IL)
Virtual Safe From the Start Presentations for providers, health professionals, parents, au pairs
KID Looks to Universities for Design Solutions for Safety
KID continued its efforts in the Teach Early Safety Testing (TEST) Program, collaborating with university engineering departments. One team of students at Northwestern University's Segal Design Institute took a closer look at bedroom dressers which pose a threat to small children given their potential to tip over. The team researched and analyzed different dresser morphology and anchoring strategies. Their final design had a low center of gravity making it less prone to tip-overs and a mechanism that prevented the bottom most drawer from being opened by small children.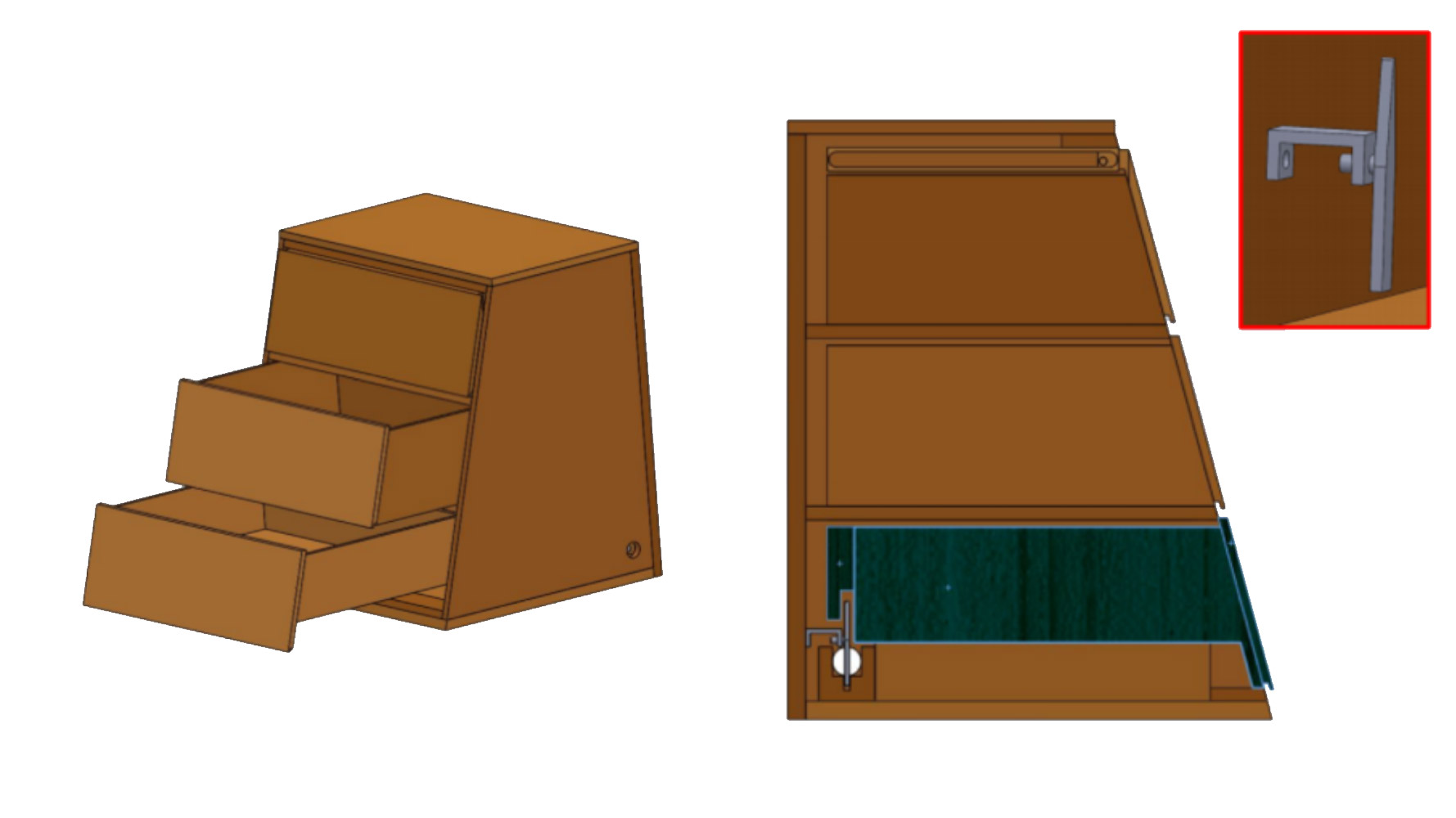 KID Design Safety Toolkit
KID is focusing efforts on preventing injuries with a key initiative to develop a Design Safety Toolkit for entrepreneurs and small or start-up companies. Our goal is to reach product designers, marketers, and engineers with the toolkit to integrate safety from the beginning and throughout the product development process. This involves understanding consumer behavior, being able to predict consumer use patterns, and tools to analyze, evaluate and anticipate potential hazards while still in the design phase. The first step was to pull together an Advisory Committee with a breadth of knowledge and experience. This kicked off in early 2020. Work is continuing with the toolkit release planned for mid-2021.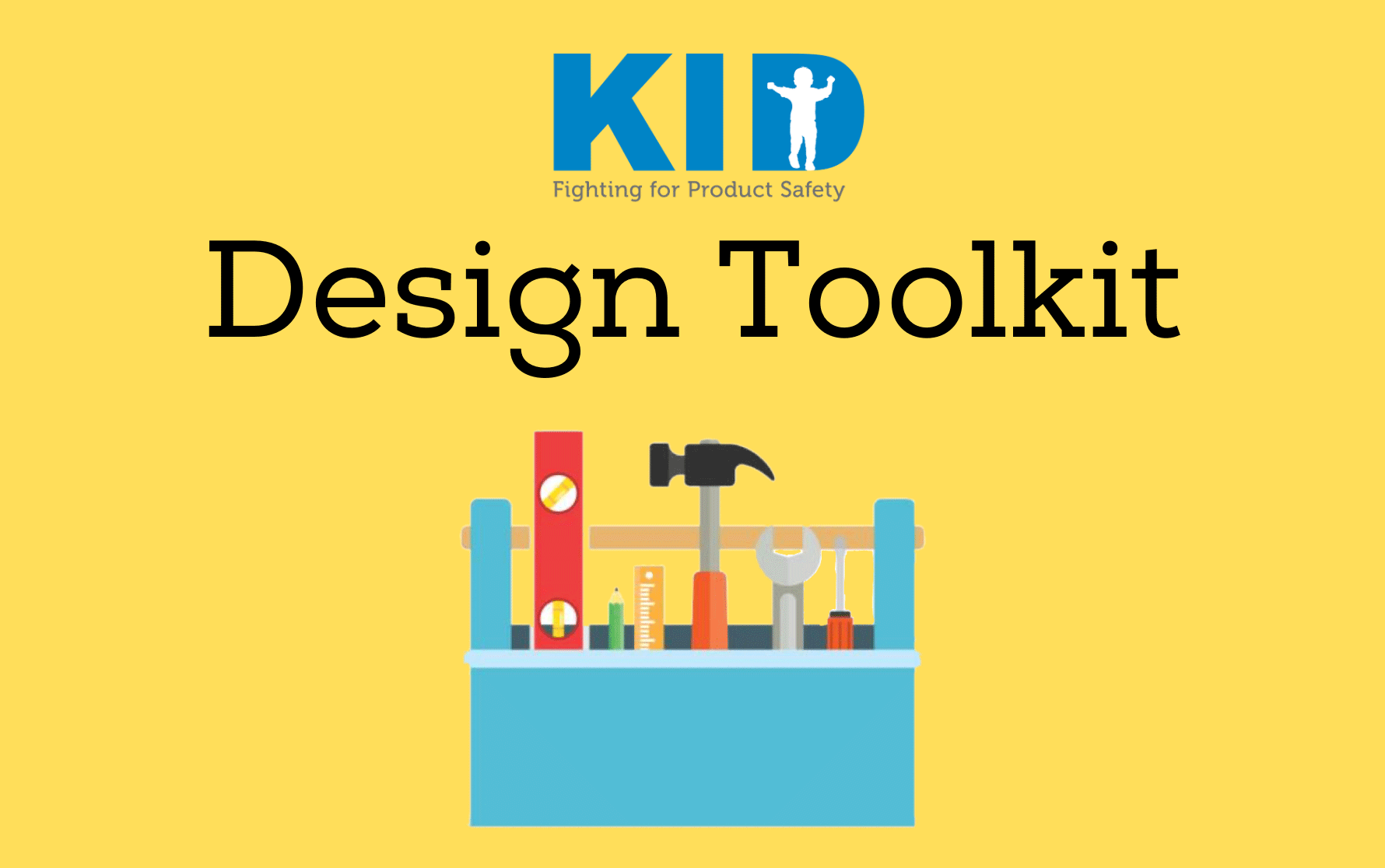 Recall.it Browser Extension
A second project to give consumers more information about products they may buy for their families is a Google Chrome Browser Extension that will allow consumers to view recalls, safety information and more while shopping on various online sites. The original prototype was given to KID by two Virginia Tech students. Now, with support from a board committee, programming and development support from Simply-bi, and a great team of volunteers, Recall.it is reaching Beta test status.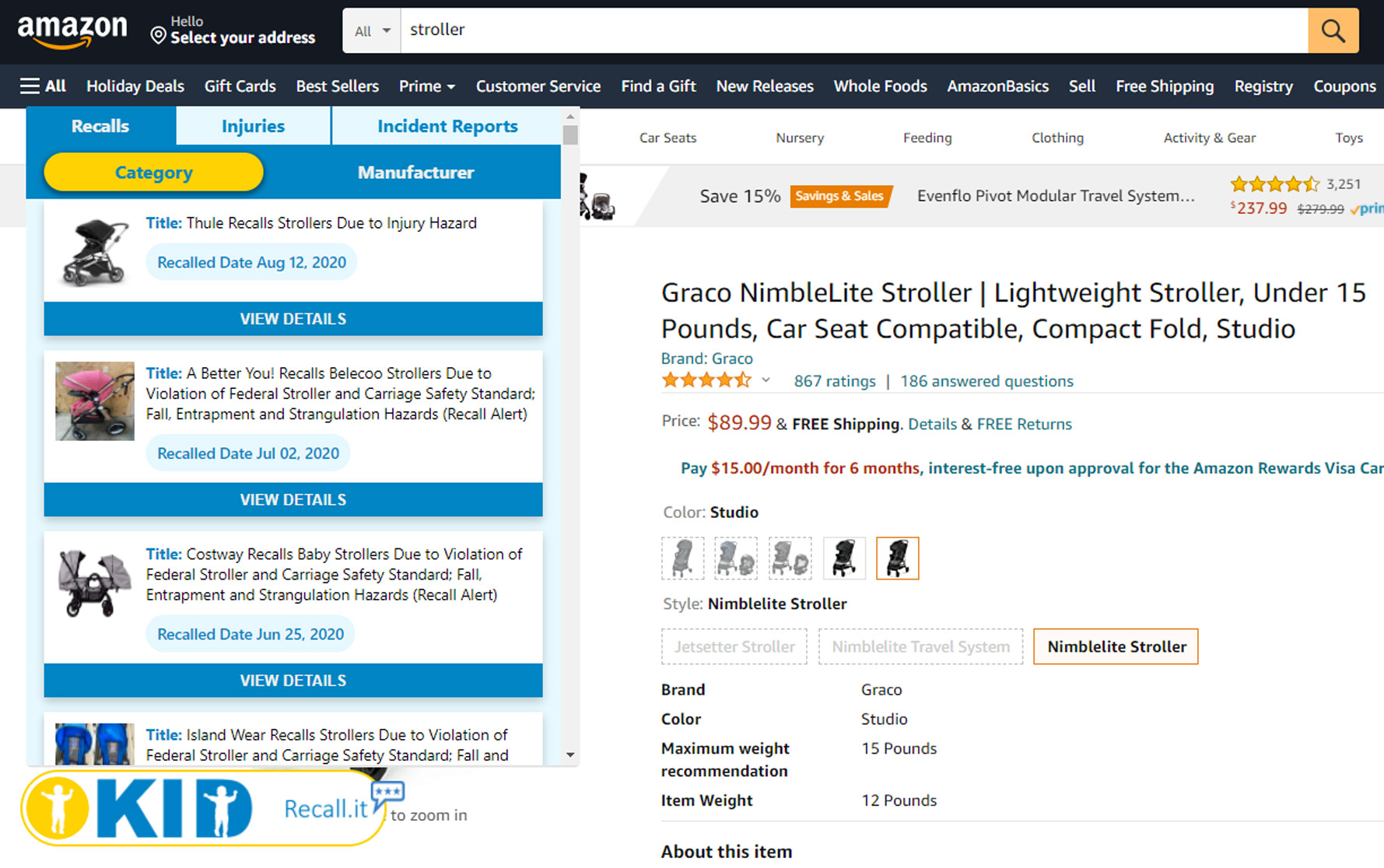 Financial FY20
Summary of Financial Position as of May 31, 2020
Assets
Current Assets
Fixed Assets
Total Assets
$446,935
$0
$446,935
Liabilities & Net Assets
Current Liabilities
Net Assets
Without Donor Restrictions
With Donor Restrictions
Total Net Assets
Total Liabilities & Net Assets
$47,250
$66,352
$333,333
$399,685
$446,935
Summary of Revenues & Expenses
Net Assets Support
Net Fundraising Support
Public Contributions
Interest Income
Total Support
($12,545)
$490,732
$269
$478,456
Expenses
Program Services
Administration
Total Expenses
Increase in Net Assets
$226,847
$46,367
$273,214
$205,242
Summary of Expenses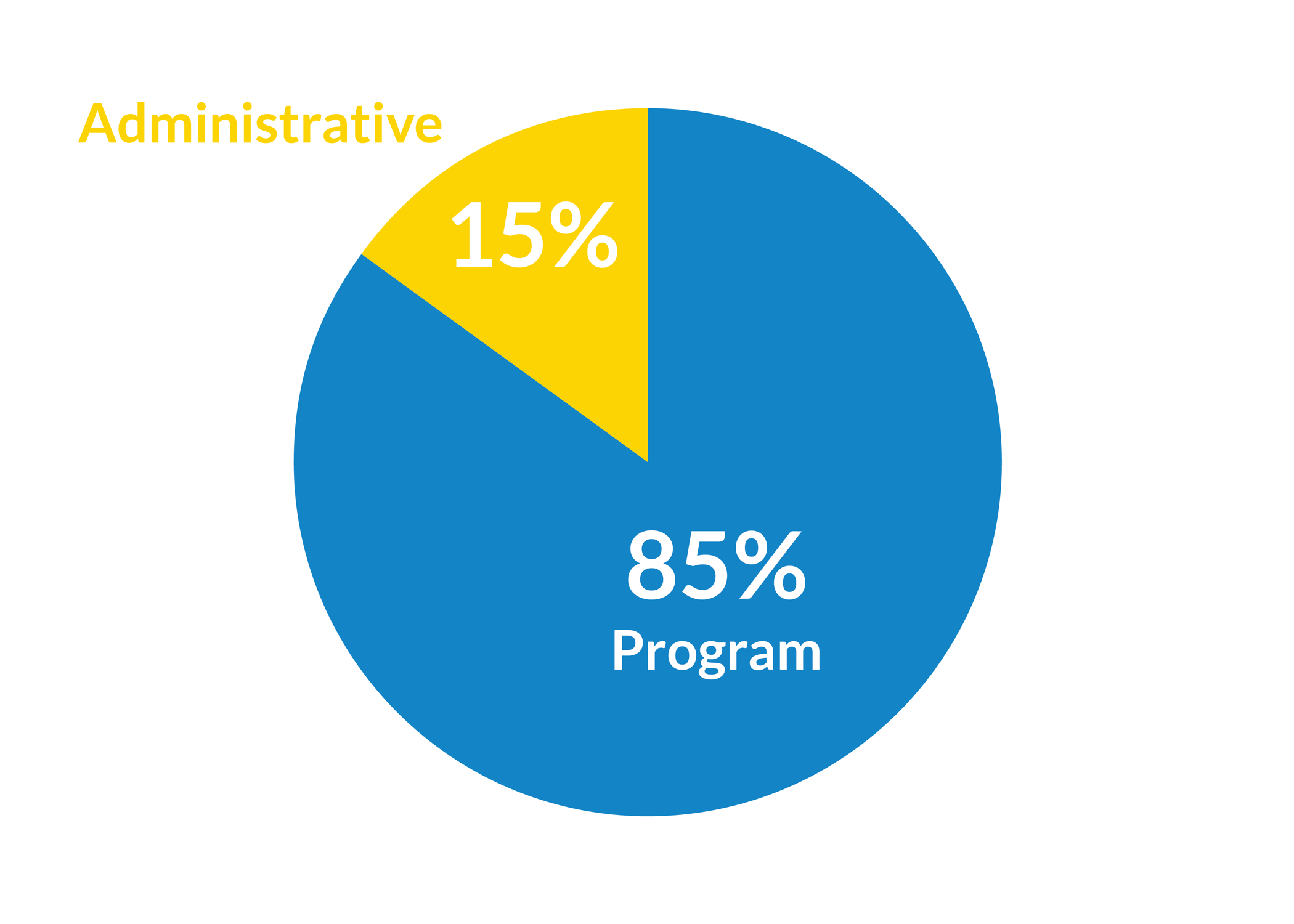 Sources of Support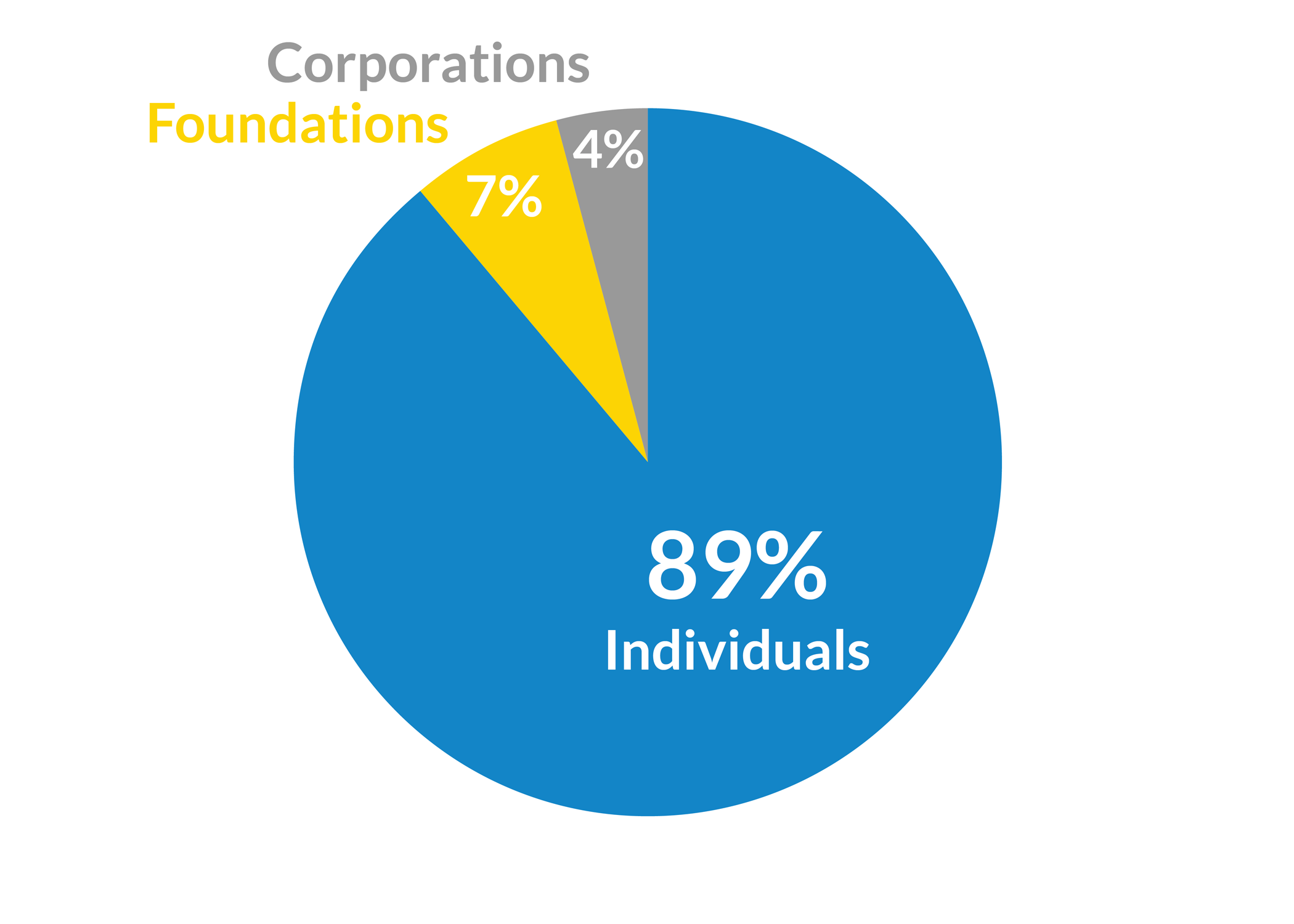 Wine Tasting Fundraiser
On October 15, 2019, KID's Board of Directors and Young Professionals Board hosted our second annual fall wine tasting fundraising event. KID supporters enjoyed wine samplings and light bites as we celebrated KID's achievements in the beautiful Maya Romanoff Showroom at the Merchandise Mart in Chicago.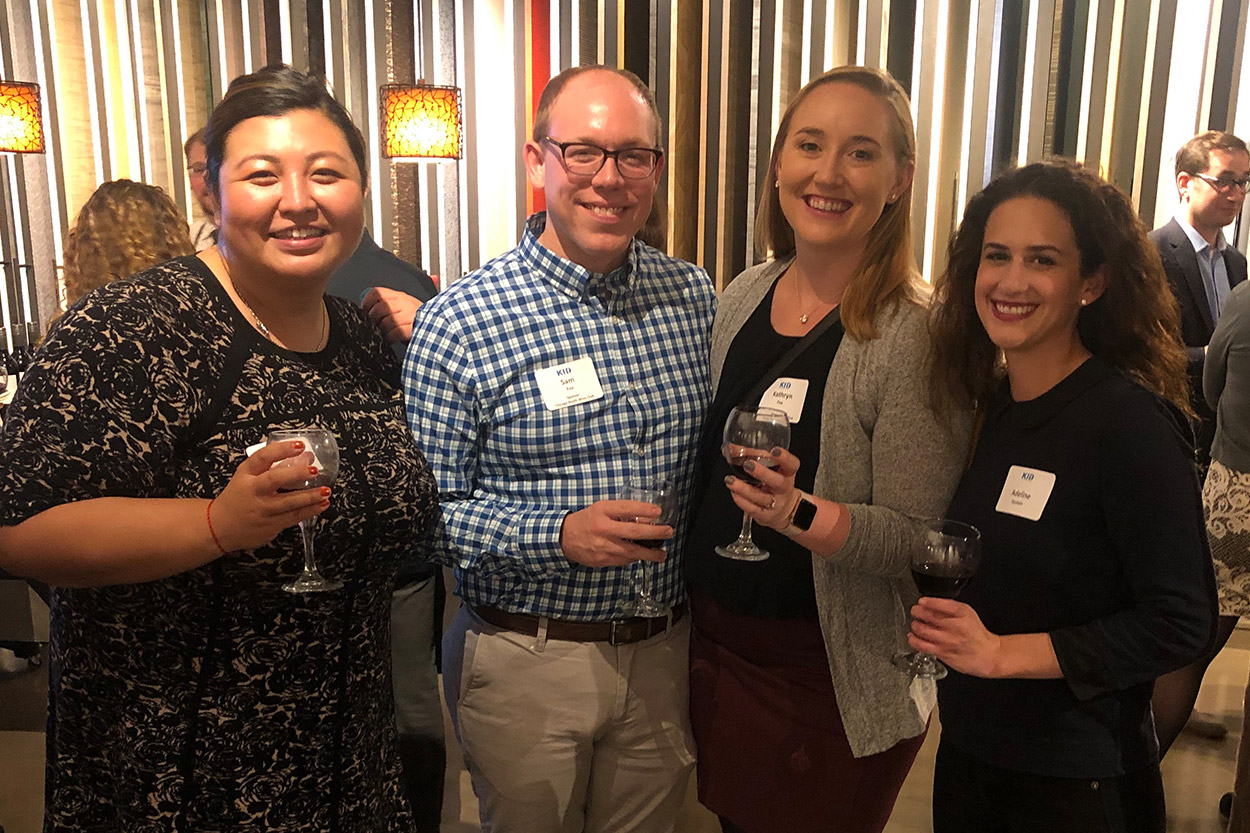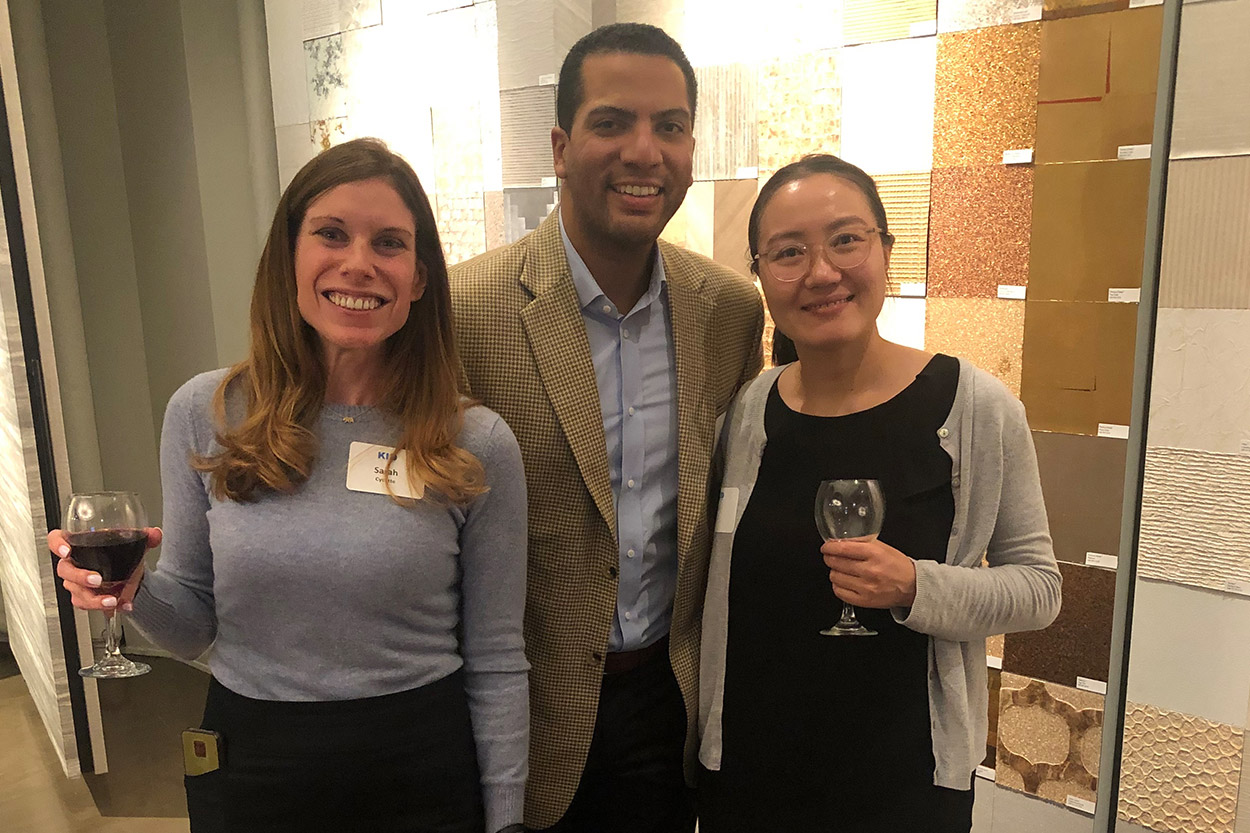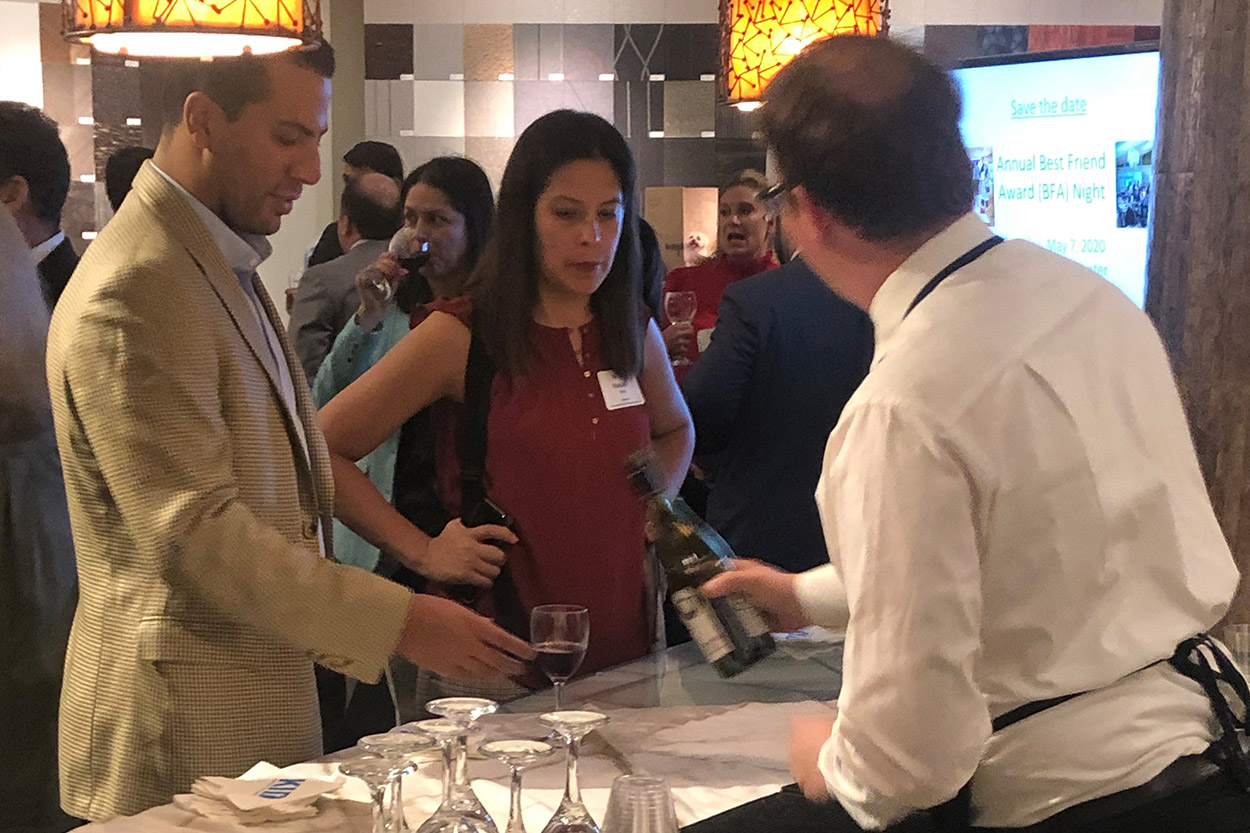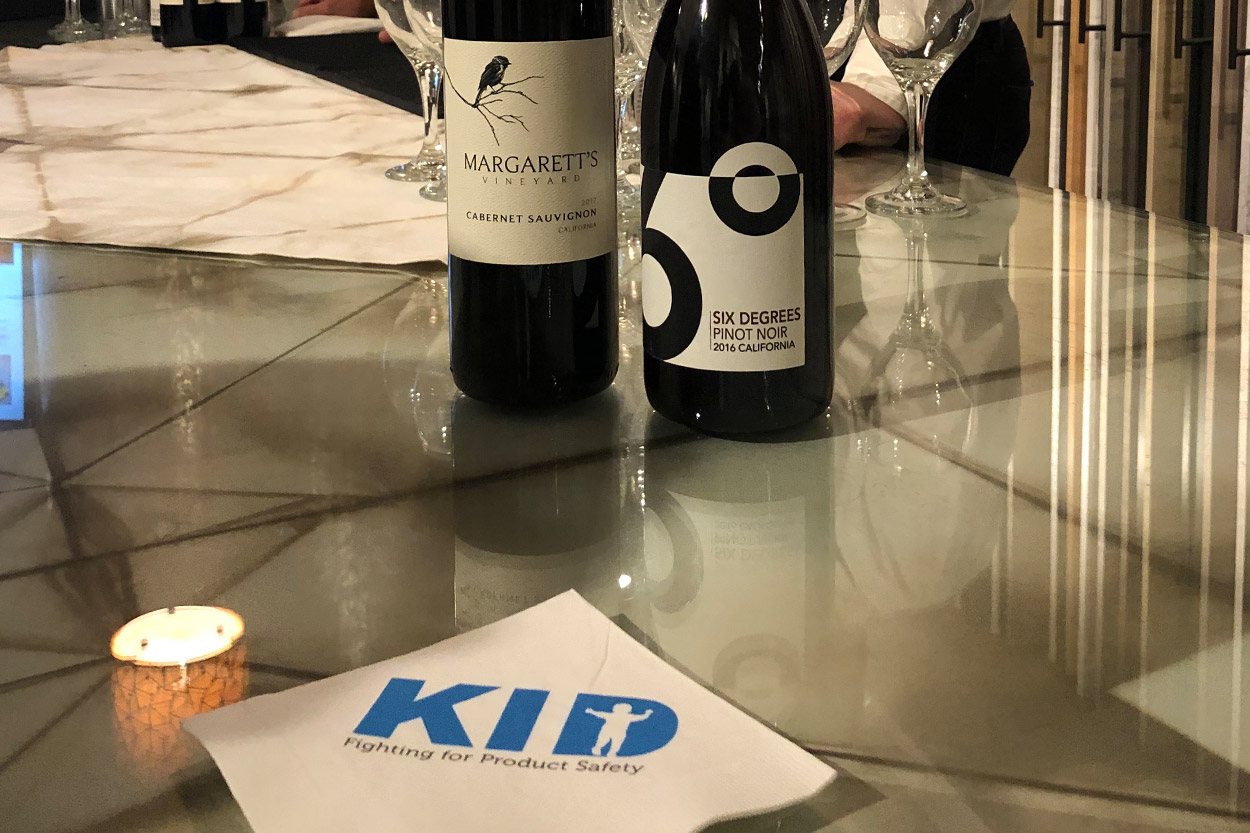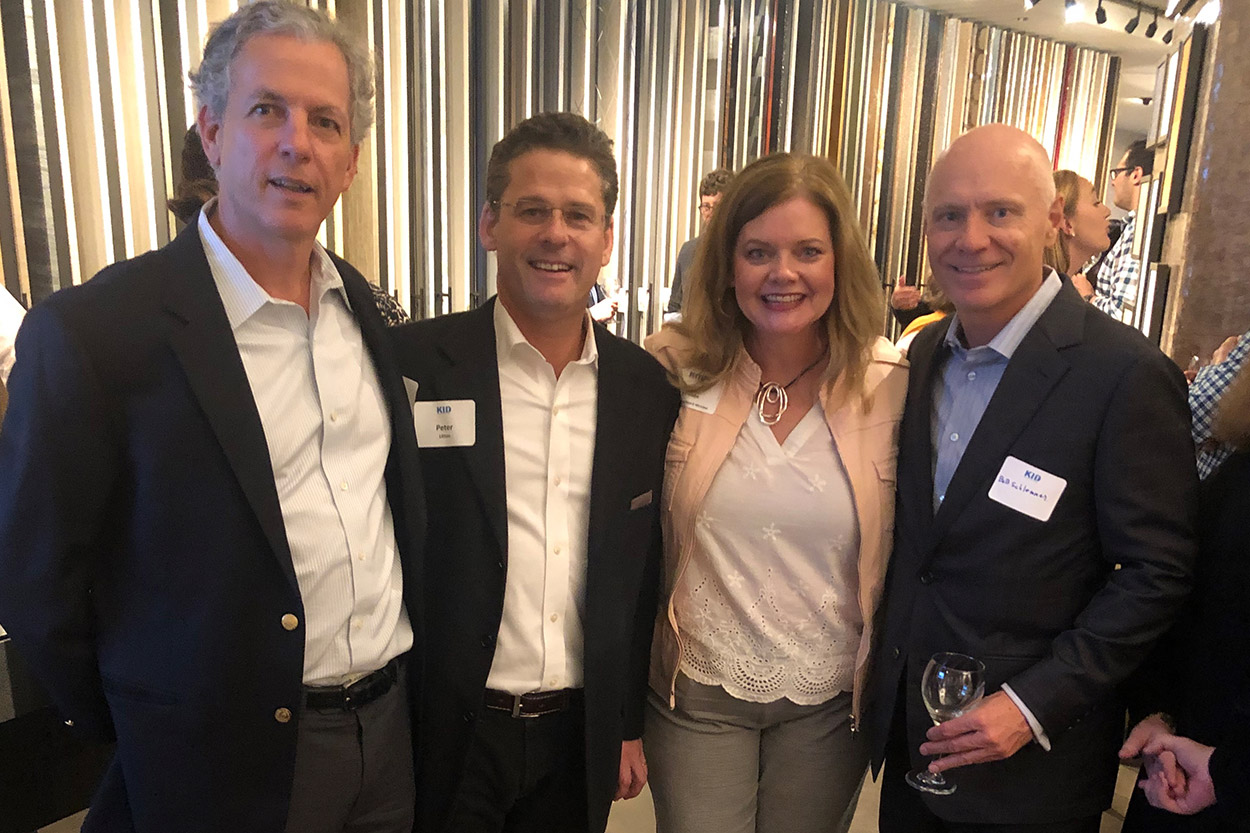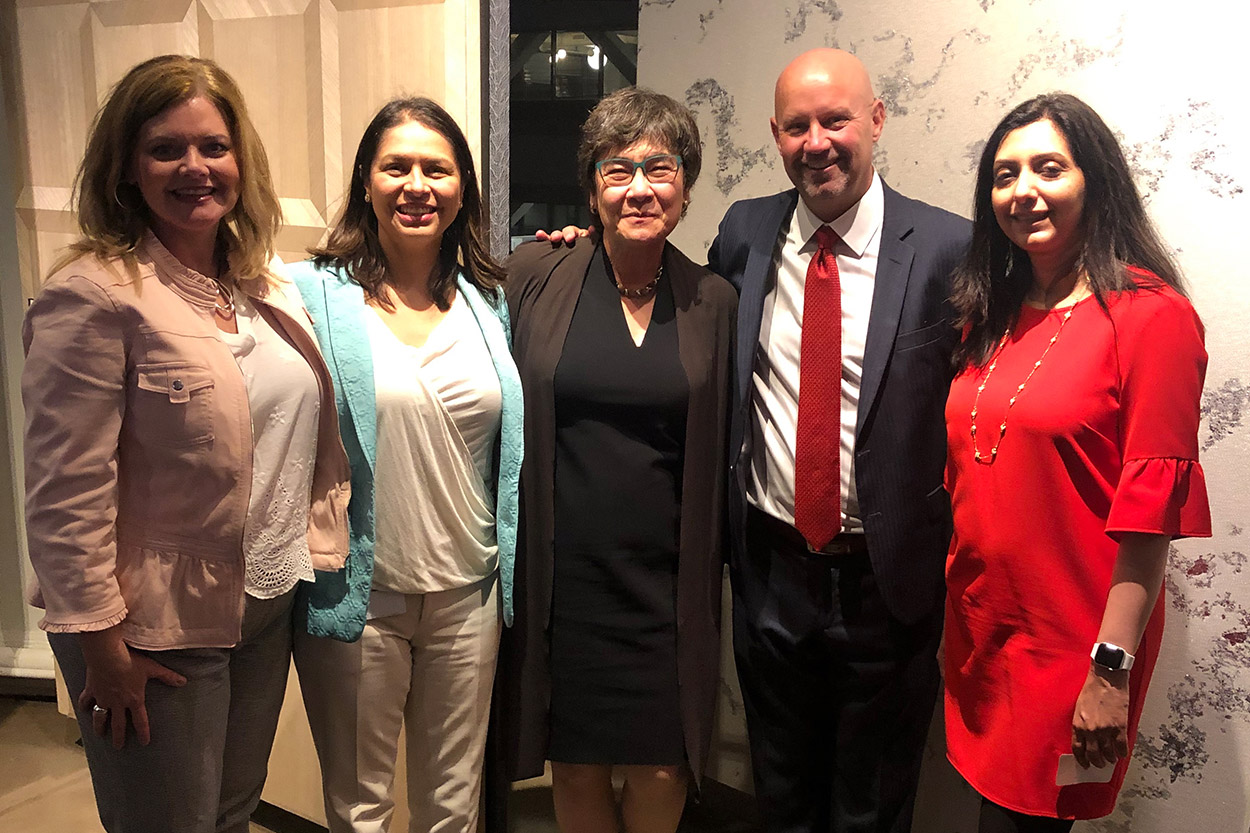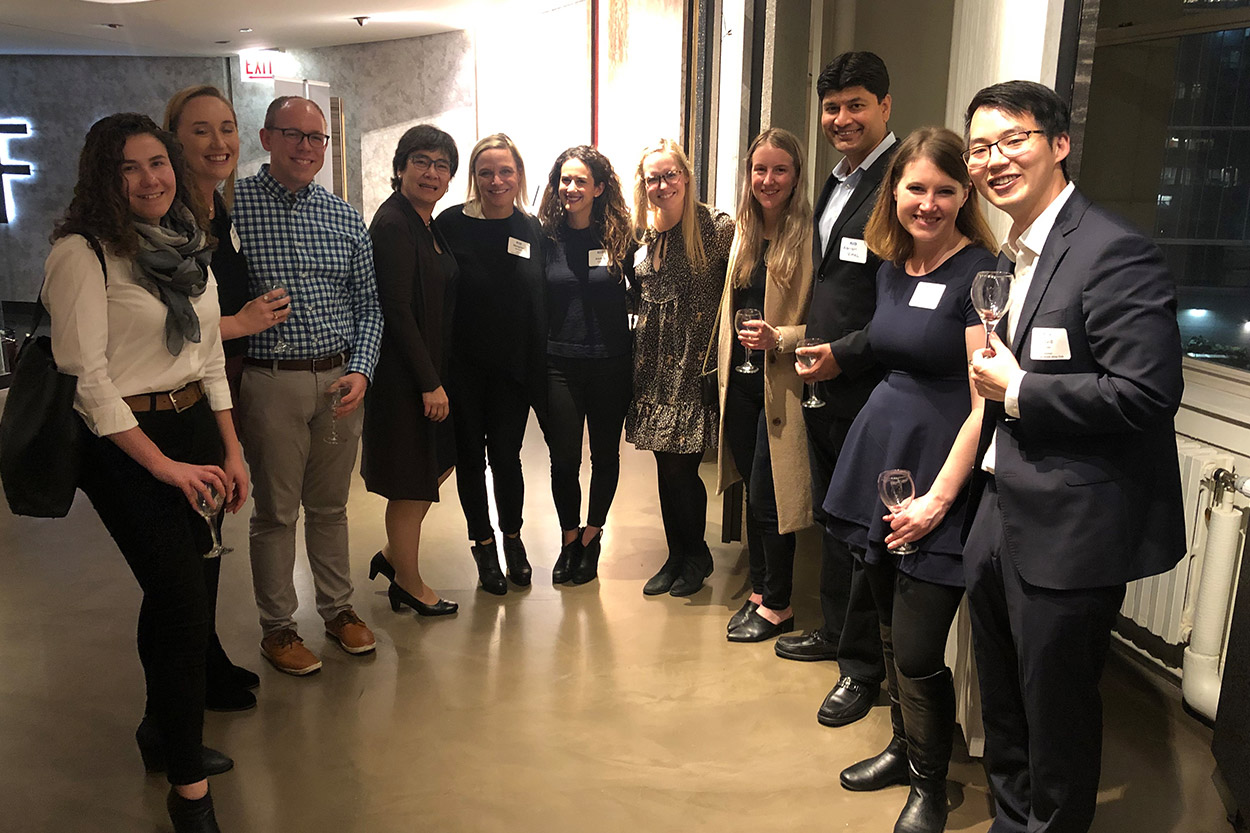 Thank You to Our Generous Donors!
Champions
($15,000+)
Craig & Joleen Dudek
Defenders
($10,000-$14,999)
Georgian Partners
Linda Ginzel & Boaz Keysar
Protectors
($5,000-$9,999)
Lester & Edna Shapiro Family Foundation
Sammy's Spirit Organization
Heroes
($2,500-$4,999)
GATX Corporation
Richard Larrick & Cynthia Monarrez
France Leclerc & Richard Thaler
William Prinzmetal
Danny & Anne Shapiro
Advocates
($1,000-$2,499)
Ann & Robert H. Lurie Children's Hospital of Chicago
Eugene & Sally Fama
Kay Deaux & Sam Glucksberg
Susan Goldin-Meadow
Dawn & Shawn Kasserman
Don Mays
Jeremy & Janet McGee
Susan Nied
Danny Oren
Ayesha Rafique
Jill & Bob Tanz
Kristine & Brian Thiel
Lisa Turano
Sustainers
($500-$999)
Anat Admati & David Kreps
Leslie & Blake Batterson
BreathableBaby
Jeanne Brett & Steve Goldberg
Rose Cammarata
Suzanne & Harry Davis
Kevan Flanigan
Daniel T. Gilbert & Marilyn Oliphant
Anne Henly & Howard Nusbaum
Amy Hill
Amy & Kevin Hogan
Shawn Kasserman
John Lineweaver
Mazzetta Company, LLC
Michelle Million & Michael Ranney
Amy & Brian O'Connell
Marisol Pantoja
Chuck Porcelli
Drs. Kyran & Maura Quinlan
Judy & Mark Sage
Timothy & Jill Schlindwein
Karen Sheehan, MD
Marc & Noa Shinderman
Leslie & Steven Swibel
Drew & Jen Weller
Foundation Grants
Consumer Federation of America
Sylvia Ziontz Foundation
The Turano Foundation
In-Kind Donations
Illinois Action for Children
The Service Club of Chicago
Matching Gifts Companies
CDK Global
Google Matching Gift
Intel Foundation
Mastercard Employee Match
Samsung Electronics America, Inc
The Boeing Company
TransUnion
UL Employee Giving Program
William Blair & Co Charitable Matching Gifts Fund
Workplace Giving Campaigns
Abbott Laboratories
City of Chicago
Deloitte
Independent Charities of America
Hearst
UL Employee Giving Program
Guardians
($250-$499)
Don Kornblet
Deborah & Robert Z. Aliber
John Benedict
Marc Blumenthal & Sharon Veis
Julia Brady
Jane & Dennis Carlton Philanthropic Fund
Sarah Clarke & Omri Ben-Shahar
Mark Connelly
Hannah Costigan Cowles
Ellen Rudnick & Paul Earle
Ellen & John Engel
Alon & Ayelet Fishbach
Kathryn Fox
Kevin & Jojie Gallagher
Jim & Jenny Gillespie
Lawrence Golden & Sarah Cycotte
Noah Goldstein
Vasanthi Gowda
Varun Gupta
David Hoffman
Patricia La Malfa
Barry Lesht & Kay Schichtel
Susan & Michael Levine
Levittown Extraclassrom Activities
Tony Lim
Gale Lukat
Tanya Menon Gandhi & Prithvi Gandhi
Barry Cik
Michael Norton
Shehnaz Safiuddin
Sheila Shankar
Becca Stephen
Linda Erf Swift
Cyril & Jacqueline Thiel
Marcy A. Twardak
George Wu & Penny Visser
Matthew Wiesbrock
Andrew Wilson
Allies
($100-$249)
Pam Abrams & Paul Kligfield
David Baker
Elizabeth Bloomer
Charlene & Scott Bryeans
Thomas & Renee Buck
Heather Burke
Dini Burt
Kathleen Carpenter & John Gould
James Cascone
Barbara & Joel Cooper
David & Mary Costigan
Linda Covington & Steven Sloman
Ariela Keysar & Peter Coy
Sarah Crookston
Matthew Cunningham
Erich D'Andrea
Jason Dompeling
Colleen Driscoll
Jonathan Eig & Jennifer Tescher
Adeline Epstein
Deborah Epstein
Bob & Ann Farr
Thomas Finke
Mary Ellen & Tom Fise
Robert & Elizabeth Friedman
Terrie Jean Gale & Robert S. Adler
Joanne Gilbert & Mike Bishop
Elissa & Craig Goldsmith
Aaron Goltz
Angela Grossi
Linda Hayakawa
Benjamin Hoffman, MD
Brett Horn
Pamela Hoxsey
Robert & Frances Hughes
Edny Inui
Robert & Nancy Jackson
Nicole Kasserman
Leslie Kay & Maryellen Begley
Elliot Kaye
Edward & Shelley Keller
Sean Kenny
Jennifer Krut
Ajay Lakshman
Hannah Levine
Dr. Jean Lipman-Blumen
Mark Litton
Irene Lubin
Agnes Lugo-Ortiz & Diane Miliotes
Gretchen Mako
Lynn Marek
Geoff Martin
Amanda McFee
Tina Miller
Miner Enterprises
Jim Mittenzwei
Jayanthi Mittur
Vaishak & Cailyn Mittur
Victor Mor-Avi
Aromie Noe & Halsey Rogers
Roberto Paniagua
Sam & Nancy Peltzman
Mitchell & Beverly Petersen
Geoffrey & Laura Phillips
Lihi & Gadi Prudovsky
Jeff & Karen Raizen
Thomas & Christy Russell
Scott & Diane Salk
Kinsey Salvatore
David Schwartz & Corey Rosen
Nancy & Gregg Seiler
Poonam Sharma
Gail Siegel
Ralph Siegel
Barry & Tina Silverman
Mr.& Mrs. Gary Soffer
Stuart Family
Abigail & Jason Sussman
Katherine & Kenneth Tallering
Joseph Torres
Tim Travers
Benjamin Treves
Robert & Donna Weinstein
Ira Weiss
Andrew & Ellen Weller
Karen & John Wheatley
Jess & Mark Williams
Joan Winstein
David Zivan
Marvin Zonis
View More
Supporters
($1-$99)
Eugenia Allegretti
Amazon Smile
Brigitte Anderson
Ashwin Avasarala
Cheryl & Wayne Baker
Nurjan Bakhit
Christina Balgeman
Joe Banyai
Bonnie Barber
Colin & Kristen Beck
Kevin & Melinda Bendle
David Bentkowski
Eve Biller
Jeffrey Blumenthal
Jordan Bolton
Ryan Bovyn
Joanne Bregman
Bethany Brown
Michael Butler
Kristen & Hailey Buton
Trell Byrd
Victoria Calvert
Lisa Caparella
Allison Casamer Kolesky
Virginia Chandler
Ewa Chelmicka-Schorr & Ian Schorr
Rosa Chester
Will Chung
Amy Cordell
Meghan Cornwell
Todd & Katie Dagenais
Courtney Davan
Lisa DeCaro
Emily DeMarco
Wayne Dieterle
Kim Dovitz Kerwin
Judith Dow
Deb Fallahay
Liz Fattore
Sara Feudo
George Foster
Amanda Freeman
Elliot & Tamar Frolichstein-Appel
Liz Furman
Stacey Gabbard
Margaret Galka
Dedre Gentner
Julia Glauboch
Leyoen Gran
James & Priscilla Guest
Jennifer Gunzburg
Jonea Gurwitt
Catherine Harper
Michael & Keri Hayes
Mark Hershberger
Todd Holland
June Huang
Dave Hubert
Intel Foundation
Nicole Jacobson
Rob Jenter
Julie Johnson & Lance Rips
Erica Jolly Mackenzie
Virginia Jones
Leslie Kaiser
Joshua & Adrienne Katke
Megan Kelly & Bill Wolf
Ed & Kay Kendall
Joseph Kesner & Dr. Kimberly Kesner
Hagit Keysar & Elad Orian
Janette E. Fennell
Claire & Paul Kirner
Keri Brown Kirschman
Caleb Kordsmeier
Karella Kordsmeier
Nadia Kountoures
Claire Kozak
Anne Kozisek
Marylin Krolak
Ruchit Kumbhani
James Kuttenberg
Lisa Lauzon Cawley
Lindsay Lawrie
Saerom Lee
Loren Legorreta
D. Stephen Lindsay
I-Chien Lipkowitz
Consuelo Lopez
Jayme Lynde
Judith Maas & Howard Silver
Paul Mako
Julia Marshall
Carmen Marti
Nancy Maruyama, RN
Laura & Kyle Maxwell
Belinda May
Karen McCarthy
Ashley McFee
Jennifer & Kevin McGowan
Marion Meganck
Amanda Michel
Andrew Moore
Meredith Morse
Cassandra Murray
Brooke Neufer
Cong Nguyen
Laura Nikolovska
Jeff Nowak
Rebecca Nuger
Tom O'Grady
Lisa Olney
Michael P San Gabino
Diane Gutmann & Thomas Palay
Sharon Parke & Peter Litton
PayPal Giving Fund
Michael Perich
Dayna Perlut
Erica & Donnie Phillips
Nipa Polisoto
Julia Posluns
Sangeeta Prasad
Deborah Prator
Peter & Marilyn Rasmussen
Karen Ray
Jaspreet Rehal
Arthur & Susan Reingold
Natalie Rende
Keith Rhoades
Alexandra Robertson
Melody Robinson
Tommie Robinson
Kristin Rosenthal
Hector Rubalcava
Ben Ryder
Burton & Fredda Sage
Neil Saha
Dianne Schneider
Maxwell Shuftan
Gillian Siegel & Steven Gillman
Joan Siff
Missy Sigler
Archita & Nagen Singh
Kami Snowbarger
Rori Soffer
Susan Stodolsky
Mollie Stone & Patty Cuyler
Wilson Sun
Marion Synowiec
Christopher Teats
Arthur Thompson
Chase Thompson
Diane Tillman
Courtney Toms Morgan
Anne M. Tremmel
Alexandra Valinsky
Guilherme Vasconcellos
Howard Vaughan
Rebecca White & Mike Delejewski
Lauren Wilson
Wines for Humanity
Ilan Yaniv
Jennifer Yeargain
David Yoon
Christine Zboril
Margaret Zero
Ed Ziencina
View More
Auction & Raffle Prize Donors
606 Salon
AIR Aerial Fitness
Alliance Françes
Altitude Chicago
American Writers Museum
Artist & Craftsman
BATL Chicago
Bijan's Bistro
Brooklyn Boulders
Carol's Pub
Chicago Botanic Garden
Chicago Fire Soccer Club
Chill Chicago
Coalfire Pizza
Colectivo Coffee
CorePower Yoga
Corridor Brewery & Provisions
Court Theatre
CSz Theater Chicago
DineAmic Hospitality
DiningOut Magazine
Diversey River Bowl
Eli's Cheesecake Company
Embellish Chicago
FFC Old Town
FIRST ASCENT Climbing & Fitness
First Folio Theatre
Harry Caray's Restaurant Group
Amy Hogan
Hogsalt Management
Hutch American Kitchen + Bar
Improv
International Museum of Surgical Science
Ironside Bar & Galley
JoJo's Milk Bar
Kick@55 Fitness
Kohl Children's Museum of Greater Chicago
Koval Distillery
Legacy Hospitality
Lickity Split
Lou Malnati's Pizzeria
Museum of Contemporary Art Chicago
Museum of Contemporary Photography
Susan Nied
Oak Park Festival Theatre
Redtwist Theatre
Ritual Hot Yoga
Rock Bottom
Shehnaz Safiuddin
Shedd Aquarium
Spavia
Starbucks
The Actors Gymnasium
The Big Bounce America
The Chicago Philharmonic Society
The Escape Game Chicago
The Kitchen
The Second City
Tiny Tapp
Tortoise Supper Club
Umami Burger
Urban Athlete Lincoln Park
Urban Athlete Ravenswood
Victory Gardens Theater
Windy City Smokeout
Wines for Humanity
Wow Bao
Zanies Comedy Club