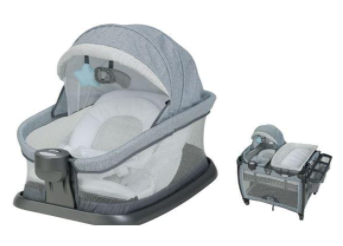 On December 16, 2020, Graco recalled 51,000 inclined sleep accessories included in four different models of its Pack n' Play play yards due to risk of suffocation. The product could also be used separately. This is the eleventh inclined sleep product to be recalled since 2012. Inclined sleepers have been linked to at least 93 infant deaths. No inclined sleeper is safe for infant sleep.  The American Academy of Pediatrics (AAP) warns against using inclined sleepers in their safe sleep guidelines.
Last year, the U.S. House passed the Safe Sleep for Babies Act (H.R.3172) with bipartisan support which would ban inclined sleepers. The bill died in the Senate, but we're working for this bill to be reintroduced and adopted in the new Congress.
Follow the ABC's of safe sleep: 1) Baby is Alone and has their own separate sleep space with nothing in it; 2) Baby is placed to sleep on their Back; and 3) baby sleeps in a Crib, play yard, or bassinet that meets the federal safety standard.
Check out our flyer below (printable version here) of the 12 inclined sleep products that have been recalled since 2012 including contact information to participate in the recalls.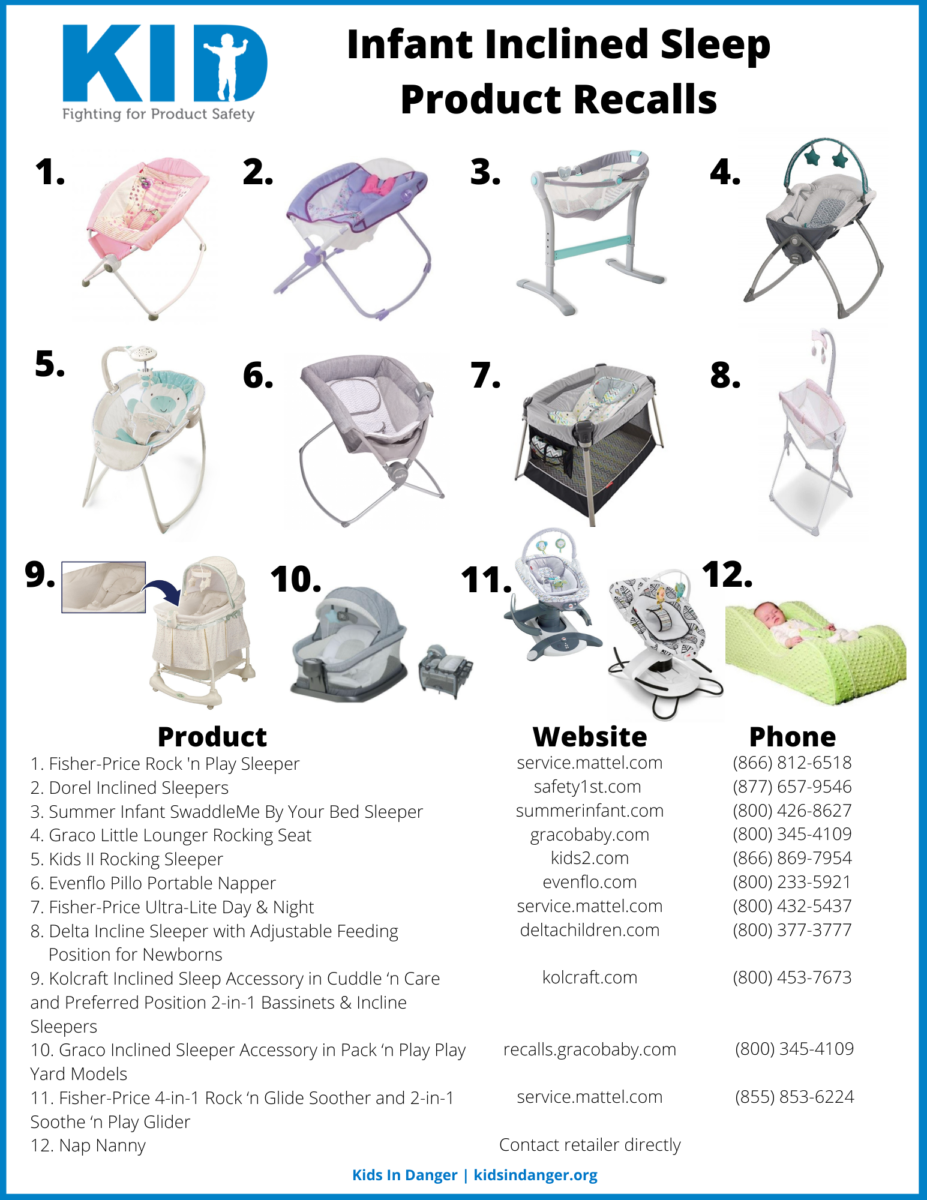 Note: The CPSC's new infant sleep safety standard went into effect on June 23, 2022 which effectively bans infant inclined sleep products.