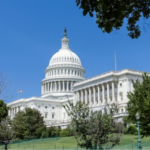 Congresswoman Jan Schakowsky (IL-9) introduced The Stop Tip-overs of Unstable, Risky Dressers on Youth (STURDY) Act (H.R.1314) in the U.S. House today. KID thanks Rep. Schakowsky for her leadership in children's product safety and for introducing this life-saving bill that would prevent furniture tip-overs. U.S. Senator Bob Casey (PA) is introducing the Senate version of the bill. Update: Sen. Casey introduced the Senate bill (S.441) on February 25, 2021.
In reintroducing the bill, Congresswoman Schakowsky said, "Between 2000 and 2019, tip-over incidents have been linked to more than 460 child fatalities. Today, I'm reintroducing the STURDY Act to protect children from these preventable dangers and spare families from these painful situations resulting simply from a piece of furniture." Read Rep. Schakowsky's press release here.
A child is sent to the emergency room due to a furniture tip-over every 60 minutes, and on average, one to two children die every month. The U.S. House passed the STURDY Act in 2019 with bipartisan support but it stalled in the Senate.
The STURDY Act would require the U.S. Consumer Product Safety Commission (CPSC) to create a strong mandatory standard within one year of enactment that would:
Cover all clothing storage units such as dressers, chests, and bureaus,
Require testing to simulate the weights of children up to 72 months old,
Require testing measures to account for scenarios involving carpeting, loaded drawers, multiple open drawers, and the dynamic force of a climbing child, and
Mandate strong warning requirements.
The current voluntary standard does not address these known factors, and industry has been slow to strengthen it. KID is working with Parents Against Tip-overs (PAT) and other medical and consumer advocates to pass the STURDY Act. PAT released a video (see below) featuring parents who lost their children from tip-overs explaining why the Act is necessary to prevent similar tragedies.
Support the Act by calling your Congressperson and U.S. Senators and asking them to co-sponsor the STURDY Act. Find your elected officials' names and contact information here.
Read more about tip-overs and the STURDY Act. Comment below or on our Facebook page to let us know how your call with your Congressperson's office went.
PAT's video explaining why the STURDY Act is necessary: