Meet KID's summer 2021 interns! KID's interns work on a wide variety of projects and issues, such as children's product safety research, social media and blog writing, outreach and education, and advocacy. Learn more about our summer 2021 team below. We're thrilled to have them join us.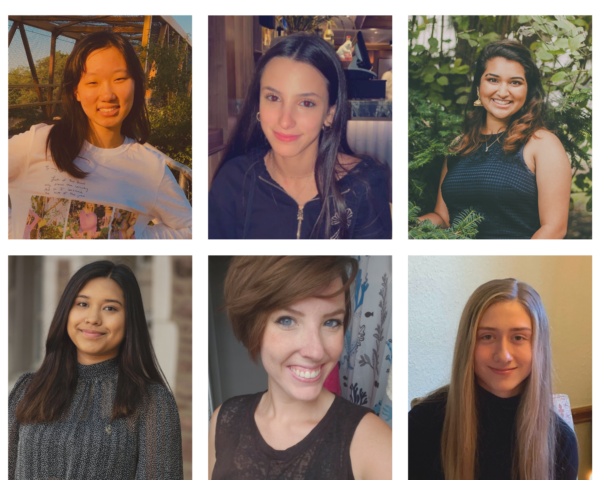 Haohao Chen
Hi! My name is Haohao Chen and I'm in my second year at the University of Toronto, studying Philosophy with a minor in Statistics and Environmental Science. I am planning on going to law school, as I have always had a deep desire for justice and equity in all aspects of life. As the world keeps rapidly shifting (but somehow still staying the same), I am so glad to see KID maintain a true mission for justice in the face of bureaucratic and governmental roadblocks. The fight for children's safety never ends. I am very excited to play a role in aiding KID's mission, and to utilize my education/experience to serve other communities in the future.
Jamie Sage
My name is Jamie Sage, and I am a senior in high school at Trevor Day School. My family has been involved with KID ever since 2001 when my older brother passed away as an infant due to a dangerous product. This is my first summer interning for KID, and I am looking forward to working with KID in the upcoming years. I believe everyone, especially parents, should be educated on children's product safety. I am extremely fortunate to be a part of this organization.
Sinduri Soundararajan
My name is Sinduri Soundararajan and I am a rising senior at the University of Chicago and a Summer Links intern with KID. I am studying Public Policy and Environmental Studies and will be attending Harris School of Public Policy to pursue my master's in Public Policy in the Fall. I am inspired by KID's mission and excited to be working at an organization that works to enact change in policy and industry to prioritize children's lives. I hope to utilize my education and experience at KID to gain skills in public service and ultimately work towards a future that prioritizes social and environmental justice for children and their communities.
Anahi Alcoser-Bravo
My name is Anahi Alcoser Bravo, and I am a Junior studying Psychology and Child Studies at Washington University in St. Louis. My aspirations after completing undergrad are to go to graduate school and receive a master's in occupational therapy and work with children with disabilities. As an intern for KID, I have learned how important it is to advocate for the safety of children and how vital it is to educate parents and caregivers about some of the dangers certain children's products pose. I am so excited and proud to be working with KID to enhance the visibility of child product safety.
Molly Miller
My name is Molly Miller, and I am a master's student of the Social Work program at University of New England. I have been working as a program intern with KID since April of 2021 and have thoroughly enjoyed my time with this organization. Their mission resonated with me with ensuring the safety of children through products families use daily and holding those accountable for their products. I have worked as a case manager with children and families, so it is nice to experience macro work on keeping children safe through KID's efforts of informing the community about safety regarding children's products. I have improved my research, outreach, and advocacy skills since working with KID thus far. I am grateful for the time, experience, and knowledge which I will carry with me in my future endeavors.
Taylor Radack
My name is Taylor Radack, and I am a junior at Ursuline Academy of Dallas. Currently, I am interested in studying aeronautics, global studies, or international law. This is my second summer interning with KID. Through volunteering at KID, I have learned a lot about children's product safety and how non-profits operate. In my free time, I enjoy training and competing on my Club Track team in Pole Vault and Sprinting. I am also in several clubs at school, and really enjoy my role as an attorney on my school's Mock Trial Team. I really enjoy interning with KID because I feel like I am contributing to something meaningful and making a difference in the world.