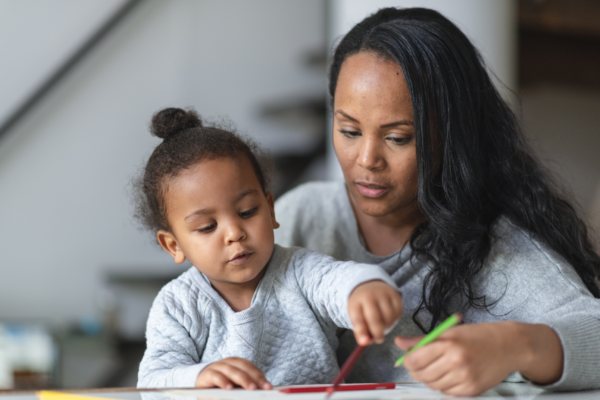 Due to the new COVID-19 Omicron variant, many parents and caregivers are finding themselves once again spending more time at home. Working full-time while balancing children's virtual school can lead to unexpected hazards. At the beginning of the pandemic KID, along with the Consumer Federation of America and U.S. PIRG Education Fund, developed a guide, Protecting Children While Sheltering in Place highlighting some common hazards. Here are a few: 
Ingestion hazards posed by high-powered magnets, button batteries, and laundry detergent packs can be fatal. Keep these products out of reach of children and call the poison center if you suspect ingestion at (800) 222-1222.
Toys meant for older children can be readily available to younger siblings. These toys can have small parts that are choking hazards for younger children. If a toy or any of its parts can fit in a toilet paper tube, it is too small for children under three.
Unsafe sleeping practices with infants can occur when routines are disrupted. Follow the ABC's of safe sleep: Babies should sleep alone, on their backs, in a crib, bassinet or play yard that meets the federal standard.
Recalled products might still be in use at homes. Register any furniture and children's products to be informed about recall news. Check out KID's Manufacturer Directory for common brands and their registration pages. Check for recalls and report product safety incidents at SaferProducts.gov.
For more information about common hazards and how to prevent them, read the full guide here.