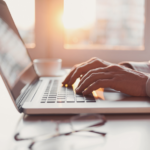 Created by the U.S. Consumer Product Safety Commission (CPSC) as a result of the landmark Consumer Product Safety Improvement Act of 2008 (CPSIA), SaferProducts.gov is a public database where consumers can submit and read safety-related reports about consumer products.
In a recent memorandum published by the CPSC, the trends and patterns of SaferProducts.gov were reviewed in depth. The report found that about 1,200 more reports were submitted to the site in FY 2021 than compared to FY2020, and a greater portion of them were published. The 12% increase in reports may be attributed to a site-wide redesign in 2020. However, even with the website's redesign, about 73% of submissions failed to meet the requirements for publication due to incomplete information or lack of contact information. The statute creating SaferProducts.gov set a high bar for the information needed for a published report, which does serve to discourage some reports.
SaferProducts.gov serves a vital function to consumers, but it is sorely under-marketed and underutilized. While reporting has increased this year, there has been a steady decline over the past five years and the majority of reports tend to be unpublishable. KID recommends the CPSC do the following to improve the database:
Greater emphasis should be placed on marketing the database to consumers.

The CPSC should improve the efficiency of the publishing process, perhaps by automation, for incident reports and consider ways to reduce barriers to reporting

While the data in SaferProducts.gov cannot be analyzed for trends, the CPSC should routinely review the reports in SaferProducts.gov to find emerging or persistent hazards and publish regular reports to draw attention to the database and its value. .
Read more about KID's recommendations for Saferproducts.gov in our report from last year Checkup on SaferProducts.gov.