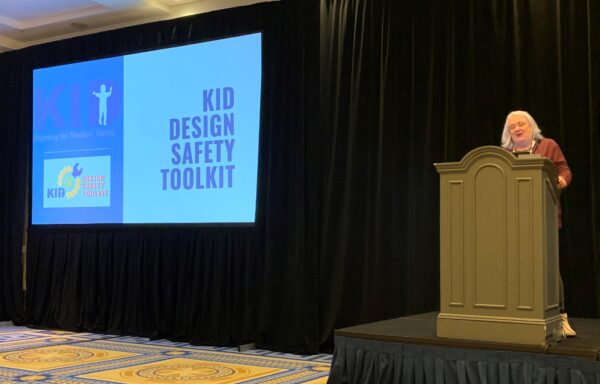 KID's Executive Director and Assistant Director attended the International Consumer Product Health and Safety Organization (ICPHSO)'s Annual Meeting last month in National Harbor, Maryland. This was the first in-person ICPHSO conference since the pandemic. KID staff participated in ICPSHO's virtual conferences the past two years, but it was great to meet our colleagues once again in person.
KID's Nancy Cowles moderated a panel including Brett Horn of Parents Against Tip-Overs (PAT), Tracey Kelly of IKEA, and Syd Terry, Chief of Staff to U.S. Rep. Jan Schakowsky. The panel 'Collaborating on Legislative Efforts' provided insight about the work being done on the STURDY Act and how different stakeholders – consumers, parent-advocates, industry, and lawmakers – can work together on legislation.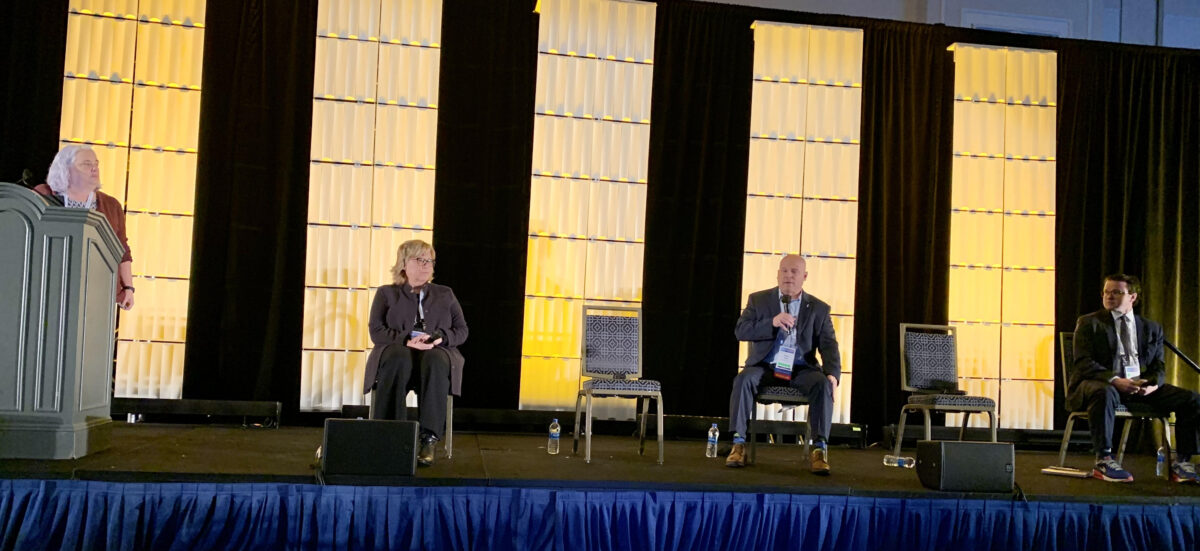 KID also had an exhibit booth to talk to conference goers about our new KID Design Safety Toolkit, a brand-new tool designed to provide small and medium sized children's products companies with the information and tools they need to design, develop, and market products more safely, is a much-needed resource in the children's products market.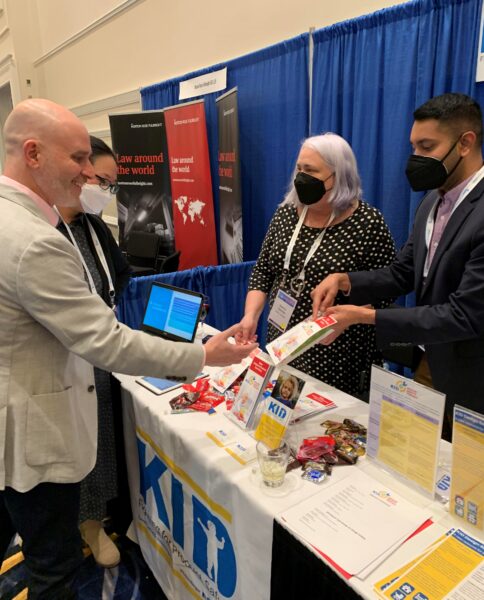 The online course will consist of panel discussions with experts in marketing, product safety, consumer behavior and more, infographics, one-on-one conversations, and slide decks with voiceover. Stay tuned as we launch out toolkit (free of charge) later this Spring.