Guest blog by: Alice Burgess MD (Rush Medical College graduate, incoming University of Colorado pediatric resident)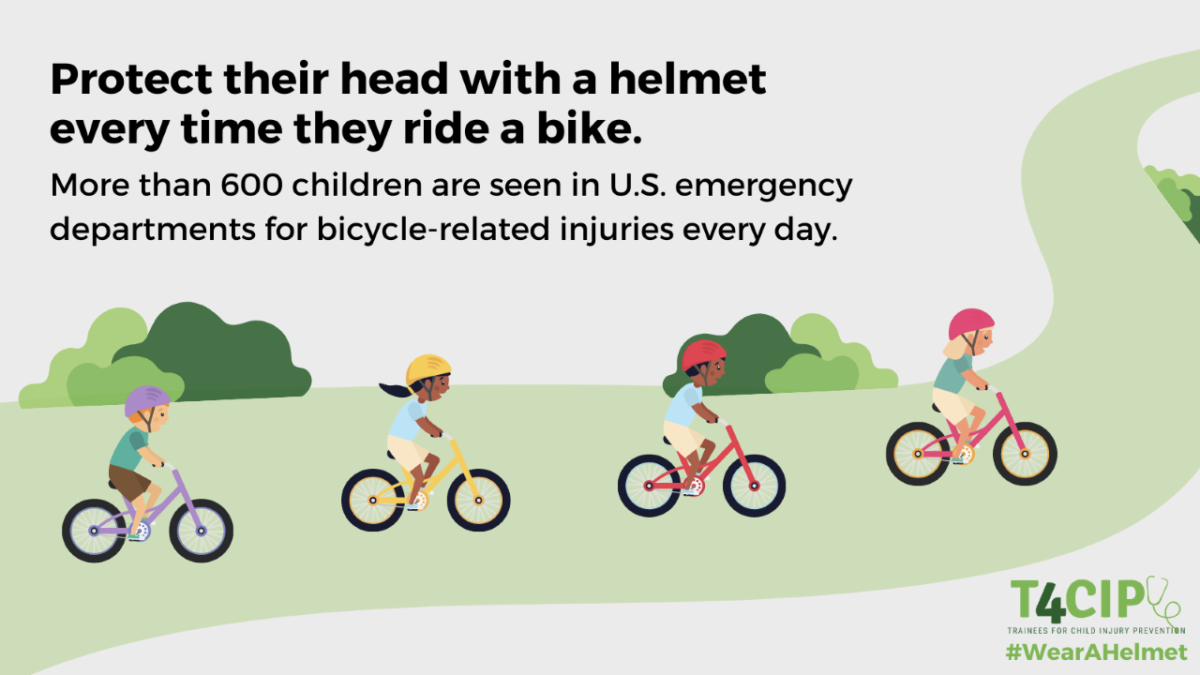 We are well over two years into the COVID-19 pandemic. Caregivers everywhere have been under a great deal of pressure to protect their children from disease, while ensuring their kids can still be as active, curious, and playful as possible. As we navigate our way through life during the pandemic, let us not forget about the usual suspects of harm to our kids: unintentional injuries. Trauma and injury remain the leading cause of childhood harm and death.
Specifically, bicycle-related injuries occur commonly during childhood, especially during the warmer months. Every year in the U.S., more than 220,000 children visit the emergency department with bicycle-related injuries. That's more than 600 each day or 25 every hour. Furthermore, research shows that while 3 out of 4 children aged 5-14 have ridden a bicycle in the past 30 days, 52% of those children have done so without the critical protection of a helmet. Head injuries occur in ~15% of childhood bicycle-related crashes and can have lasting consequences on children's health. The most common injuries are scrapes and bruises, cuts, and broken bones. Even though the arms and legs are injured the most, head injuries are the most serious and cause the most deaths – highlighting the importance of wearing a bicycle helmet.
The good news is that helmets really do work when it comes to preventing head injuries. Research has shown that wearing a bike helmet reduces the risk of head injury by 85%, severe brain injury by 88%, and facial fractures by 31%. It is estimated that 75% of bicycle related fatalities among children could be prevented with a bicycle helmet!
Given what we know about helmets' effectiveness for preventing childhood bike-related head injuries, the question then becomes how we can all promote helmet use among children? Younger children are more likely than older children to wear helmets, and children riding with other helmeted children or with helmeted adults were more likely to use helmets. While bike-riding in a group, modeling helmet use, and encouraging helmet use for older kids are important strategies for improving safety, here are a few other tips that caregivers, community leaders and local groups can do to promote helmet use:
If you are giving your child a bicycle, also give them the gift of a helmet!
Have a helmet but not sure if it's safe? Check out this CPSC approved list of helmets!
The right fit is crucial!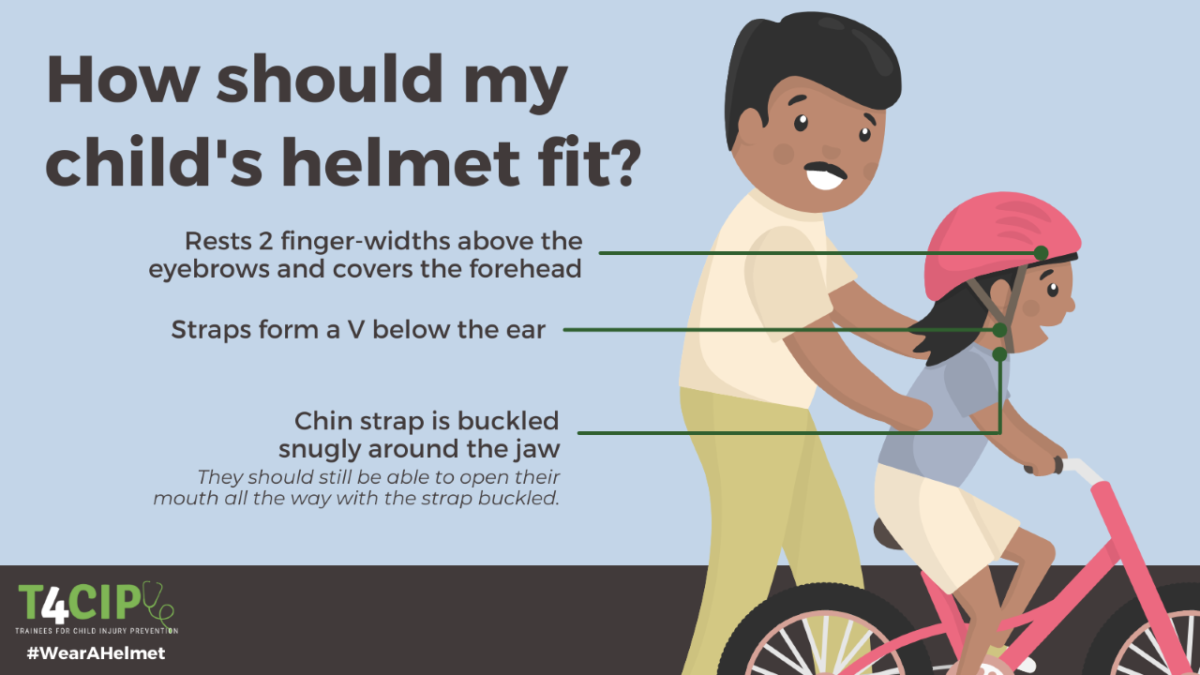 Avoid helmets and bikes that have been recalled due to safety issues. Check if a product has been recalled here.
Replace any helmet that is damaged or that has been involved in a crash.
Ask your pediatrician to provide more information about local resources & helmet sizing specifics.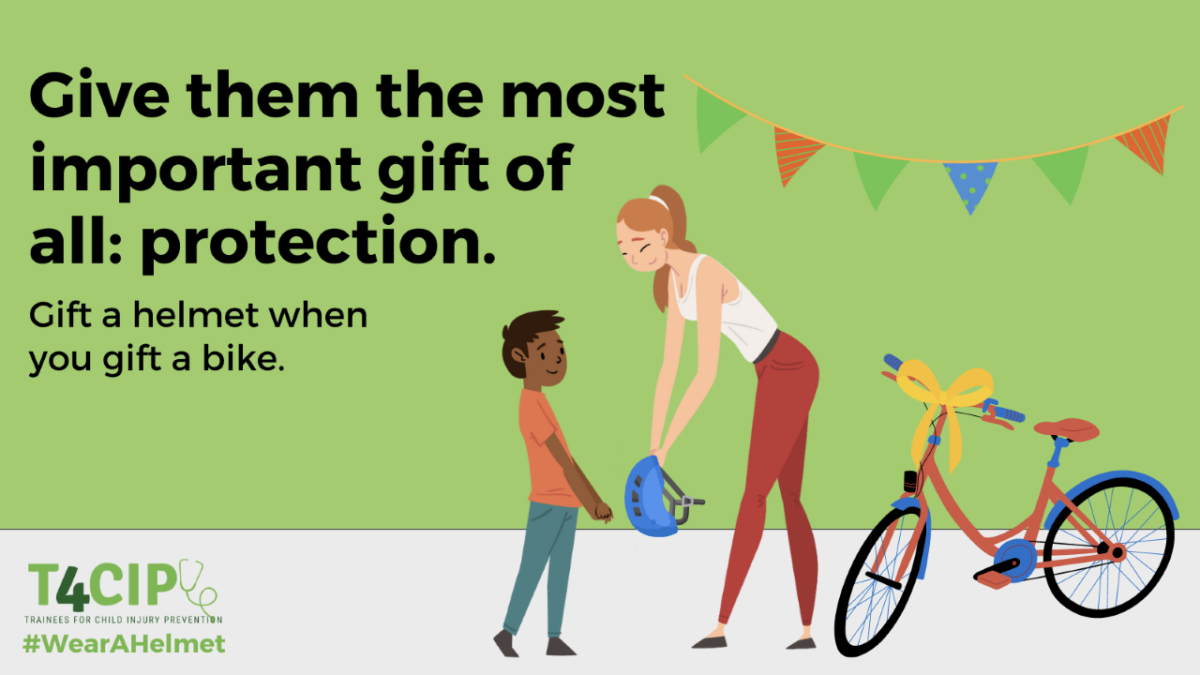 May happens to be National Bicycle Safety Month. Let's ensure our young riders are wearing helmets – knowing that this will mean fewer serious injuries. We all must commit to protecting kids everywhere by improving access to helmets, ensuring helmets fit correctly, and advocating for improved safety measures on our roads and bike paths. Even the small act of ensuring all kids in your life have a well-fitting helmet can make a huge difference. Ultimately, as the temperature rises, it's time we warm up to the idea of wearing helmets to keep our children safe from injury.
If you'd like to learn more, please check out the Twitter Chat hosted by @CIRPatNCH on May 25- just follow the hashtag #WearAHelmet!