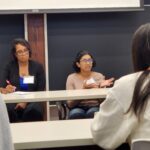 Last week, KID Program Associate Sahiti Pidaparti participated in the University of Chicago's Engage Chicago program as a part of UChicago's College Orientation. She took part in a small panel to talk to 20-30 incoming first years to help students learn about their new home and encourage them to be engaged in their community over the next four years.
I had a wonderful time talking with the UChicago incoming first years in this intimate context. The aim of the panel was to encourage the students to be engaged in Chicago through personal anecdotes and advice. My experience with living and working in Chicago are not unique, but I encouraged the students to be open to explore and be involved in this great city.
These students are just starting out their journey through college in a completely new city and this can be difficult. College can be a great time to explore your interests and get involved in the community in meaningful ways. I hope that these students take this time to figure out what moves them to act and get involved in the community around them and I am grateful that they took this opportunity to listen to us. This might be the first step in their civic engagement journey. In turn, I learned a lot from this next generation of civic leaders, many of whom had causes that they are already interested in.
It was fulfilling to represent KID at this panel sharing my experiences and what I learned at this organization. Advocating for an important issue such as product safety can bring incremental results, but so satisfying in the end and I hope that the incoming first years understand these joys as well. Finding the cause that moves you can be hard, especially when you have homework, projects, and classes to worry about too. However, you can miss out on a lot of fun and enriching experiences if you don't get involved. I have faith that these students will find their passion and find some way to give back to the community they call home for the next four years.
I would like to thank Emily Cracolici from the University of Chicago Office of Special Programs-College Prep for moderating this panel and my fellow panel member Yolanda Pitts from Apna Ghar for a great conversation.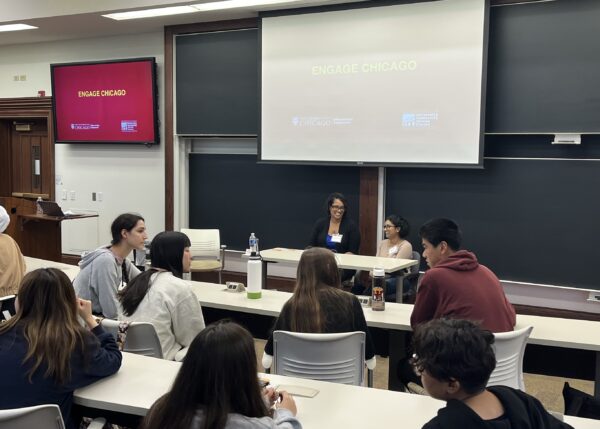 Please contact us if you are a college student looking for an internship or volunteer opportunity. We've had interns from all over the country (and the world!), so join our team and work remotely from anywhere to help a great cause.