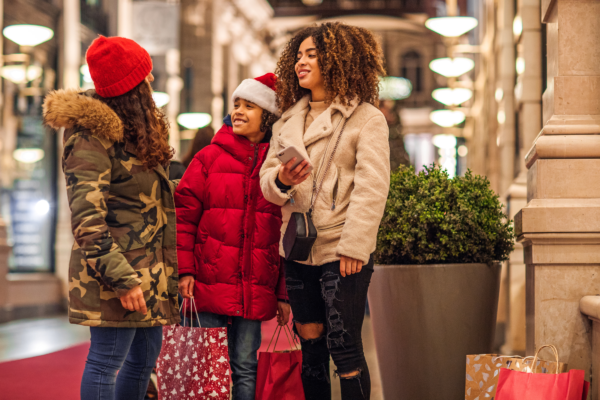 A new report from the Consumer Product Safety Commission showed that in 2021 there were 152,000 toy-related, emergency department-treated injuries to children younger than 15 years of age, including two deaths. With Black Friday and Cyber Monday around the corner, put product safety at the top of your list by following KID's holiday safe shopping tips:
• Read all labels carefully. Only buy toys that align with the child's age range. Age labels are there for safety issues that may relate to development or skills. Also, ensure there is a non-flammable or fire repellant label on the product.
• Use the Toilet Paper Tube Test: If a toy or part of a toy is small enough to fit through a toilet paper tube, it is too small for a child under three years since it can pose a choking hazard.
• If you are gifting scooters and other riding toys, give the gift of safety, including helmets – and make sure that children use them every time.
• Fill out and return the product registration cards that come with durable infant products, as this is the only way you will be notified in the event of a recall.
• Recalled toys can still be found for sale on sites like Facebook Marketplace and Craigslist. Check for recalls and incident reports on the CPSC website and SaferProducts.gov before gifting them.
• View PIRG's annual toy safety report for additional toy safety tips and the recalled products they found for sale online.
• Stay informed on updates with KID by signing up for monthly safety emails and follow us on social media @kidsindanger.
KID wishes you and your loved ones a happy, safe, and warm holiday season!
P.S. The Tuesday after Thanksgiving each year is Giving Tuesday, a day dedicated to generosity. KID participates in this celebration every year and we ask that you consider supporting us this year. Your gift of any amount would contribute to providing safe sleep kits to new parents, enabling educational outreach to caregivers, our advocacy efforts on behalf of children. This year we're asking supporters to be a peer-to-peer fundraiser. Learn more about P2P giving and how to donate here.