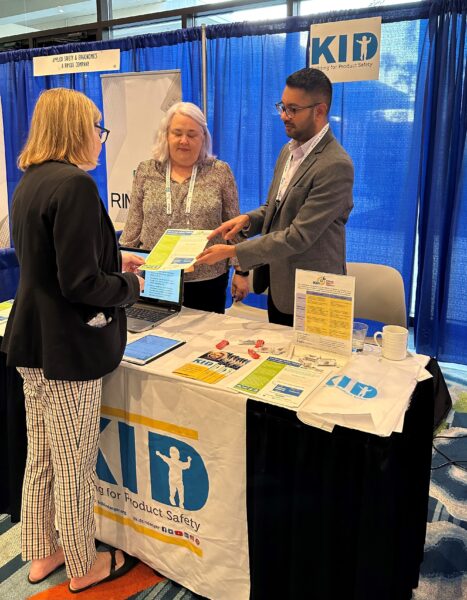 KID traveled to Orlando this week to be a part of the International Consumer Product Health and Safety Organization's (ICPHSO) Annual Meeting and Training Symposium. The event brings together product safety stakeholders such as manufacturers, retailers, consumer advocates, labs, and regulators to discuss product safety issues, ideas, and how we can work together for safety. The event celebrated ICPHSO's 30th anniversary with nearly 700 attendees, and it was a great opportunity to build new partnerships and meet with people in person that we've only been working with virtually.
Nancy Cowles, a past president of ICPHSO, moderated a lively and thought-provoking panel, "Enhancing Safety Through Collaboration and Communication," about the challenges faced when communicating around safety and how advocates, industry, and regulators can better work together. The panel featured Meghan DeLong of Parents Against Tip-overs and Conner's Legacy Foundation, Pamela Springs, Director, Office of Communications at the CPSC, and Amy St. Germain of The Boppy Company. The group discussed that it's okay to have awkward conversations when collaborating with nontraditional partners and the importance of meeting people where they're at.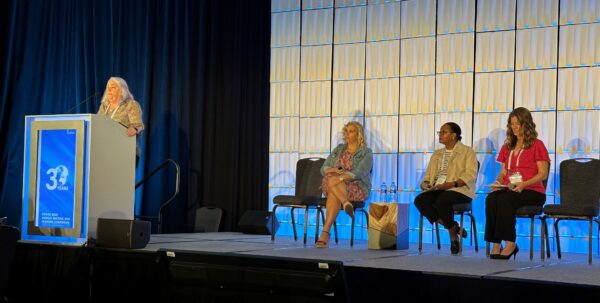 KID staff also promoted the KID Design Safety Toolkit through an exhibit booth and a session sponsored by Amazon. The Toolkit is a free, online course for anyone in the children's product development arena to give them the information they need to design, develop and market children's products safer. We had a great time talking with retailers, manufacturers, and engineers about how we can work together to get the Toolkit into the hands of people who need it. Learn more about the Toolkit and sign up for the course here. Major funding for the Toolkit is provided by Amazon with additional funding by Breathable Baby, ASTM International, Etsy, and QIMA.
Dev Gowda took part in ICPHSO's 2nd annual mentorship program as a mentor to a masters student in health, Isabelle. It was Isabelle's first time at a conference at this scale and Dev talked with her about the different realms in product safety and career opportunities. The mentorship program featured a series of intimate fireside chats with product safety experts, and was a great way for students to learn about traditional and nontraditional career pathways to prepare them for their future – hopefully in product safety!
KID is proud to be a much-needed voice and advocate for consumers at ICPHSO and we look forward to future conferences to create new collaborations to promote children's product safety.