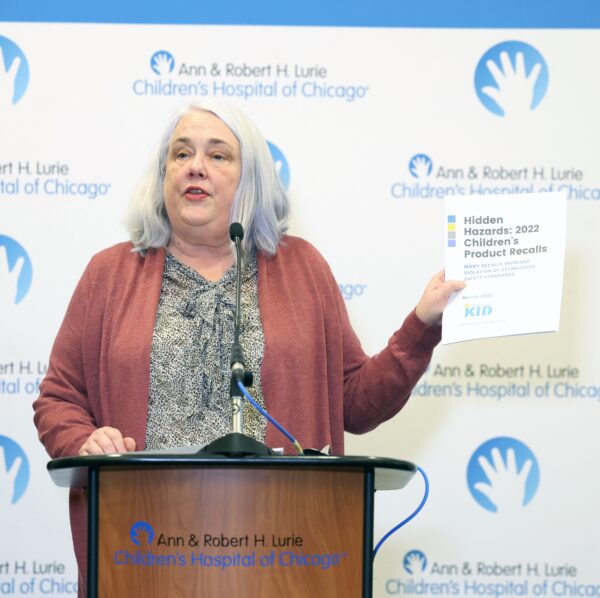 Today, KID released our annual report, Hidden Hazards: 2022 Children's Products Recalls, at a press conference at the Ann & Robert H. Lurie Children's Hospital of Chicago with Congresswoman Jan Schakowsky, Dr. Karen Sheehan of Lurie Children's, Illinois PIRG, and Illinois Action for Children.
Last year had the highest number of children's product recalls since 2013: 100 recalls. The report found that 19 children's products were recalled due to excessive levels of lead content in 2022; the highest number of lead recalls in the last 10 years.
Additional findings of the report include:
Clothing recalls doubled over the past year, with 32 recalls. Most (22) were due to failure to meet federal flammability standards.
Four deaths were reported from recalled children's products, prior to the recalls: two deaths from the Pillowfort Weighted Blankets, one death each from the 4moms MamaRoo Baby Swing and the Goalsetter Wall-Mounted Basketball Goal.
The CPSC released warnings to consumers about five hazardous children's products without recalling the products: BabyRescue Rapid Evacuation Devices; Fisher-Price Infant-to-Toddler Rockers and Newborn-to-Toddler Rockers (13 reported deaths between 2009 and 2021); Kids2 Bright Starts and Baby Einstein Rockers (one reported death); and the DockATot Deluxe Plus Dock.
Social media usage by the CPSC and recalling companies to alert consumers about recalled products remained low. The CPSC posted 42% of children's product recalls on Facebook, 47% on Twitter, and 34% on Instagram. Only 37% of recalls were posted to companies' Facebook pages, 32% on Twitter, and 28% on Instagram.
Dr. Sheehan stressed the three E's to reduce injuries:
It is critical that the CPSC focus on increasing their social media presence about children product recalls.
Product manufacturers need to create products that don't injure children.
Policymakers need to provide adequate funding for the CPSC so they can fulfill its mission.
Congresswoman Schakowsky called for the repeal of Section 6(b) of the Consumer Product Safety Act which prevents the CPSC from telling the public about potentially dangerous products without the company's permission. She stated, "I am reintroducing my Sunshine in Product Safety Act with Senator Blumenthal in the coming days so that the Consumer Product Safety Commission is fully empowered to promptly warn people about dangerous products. This bill puts consumers first and will save lives."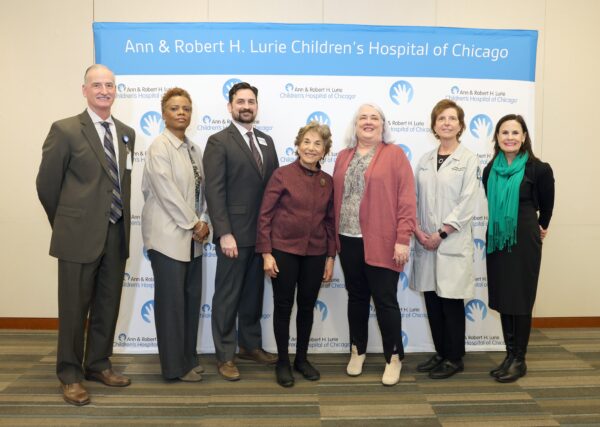 April Janney from Illinois Action for Children called on the CPSC to translate all children's product recall notices into Spanish due to the high number of Spanish-speaking families in our communities, and Abe Scarr from Illinois PIRG highlighted from PIRG's report in 2022 that it was all too easy to purchase recalled products online and more needs to be done to stop the sale of recalled products on marketplaces such as Facebook.
KID recommends the following:
Recalling companies must use all tools at their disposal to retrieve recalled products. This includes social media for every recall, and other measures such as direct notification of consumers and marketing recalls to the same extent as they market products.
Online platforms should strengthen efforts to ensure all products sold on their sites are safe, meet any required standards and adequately warn consumers about product hazards.
The CPSC should continue to issue unilateral notifications and warnings to consumers about a hazardous product when the company does not agree to a recall and should do everything in its power to get unsafe products recalled.
The CPSC should translate all children's product recalls into Spanish, with a priority on those involving injuries or deaths.
Parents and caregivers should report product incidents to the CPSC at gov and subscribe to KID's newsletter to receive a monthly recall digest at www.kidsindanger.org.
Read the press release and the full report for all our findings and recommendations, and watch the press event from our Facebook live here. The appendix at the end of the report lists all the children's products that were recalled in 2022. Check the list to make sure you don't have any recalled products in your home or childcare.