Family Voices — Trevor's Story
Trevor was strangled by the restraints in a recalled baby swing. He was eight months old.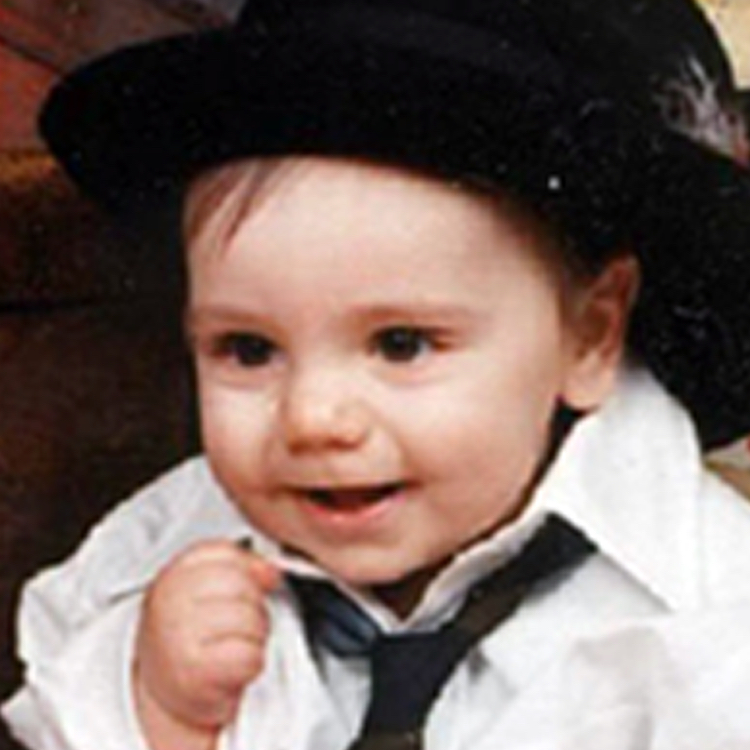 Submitted by his parents, Staci and Greg
The Tober family endured a great loss when their young son, Trevor, was killed by an infant swing at his suburban Indianapolis childcare home in April 2002. The eight-month old became entangled in the shoulder straps of the Century Lil Napper infant swing. Trevor was sleeping in the swing while the childcare provider tended to other children; when she returned, he was tangled in the straps and lifeless.
"When people ask me how many children I have, I have to decide if this person is special enough to know about Trevor," says his mother Staci. "I end up saying I have a 9 year old, a 4 year old, and a son in Heaven. They immediately ask what happened to him. I tell the whole story. Even today, five years later, I still feel him next to me in the hospital when I was holding him as he took his last breath."
Staci and Greg are strong advocates of the Children's Product Safety Act and hope to pass it in Trevor's honor in Indiana.
What's Happened Since Trevor's Death?
Century, which is owned by Graco Children's Products, knew of at least four other children who were injured or killed in the same way and recalled the swing in 1997. News of the recall did not reach Trevor's childcare provider.
In 2008 Danny's Law was enacted, requiring mandatory standards for infant swings. The standard, which went into effect on May 7, 2013, addresses issues related to swings tipping or collapsing, structural failures, and entanglement in the straps or leg holes. Yet swings continue to be recalled for violating this safety standard.
---
How You Can Take Action
To take action and help prevent further incidents, injuries, and deaths,
there are a number of things you can do:
Only purchase swings that were manufactured after May 7, 2013, the date better standards went into effect.
Before purchasing a swing, check cpsc.gov to make sure it hasn't been recalled.
Closely monitor young children and infants who are using swings. Also talk to older children about safety.
If your state has not passed the Children's Product Safety Act, write to your legislator encouraging them to do so.
Check out our action steps for all children's products here.
---
More Information on Swings
According to the CPSC Nursery Report, in 2016 there were an estimated 2,800 emergency room treated injuries that were related to portable baby swings. Deaths have also occurred in recent years due to strangulation or falls from a portable baby swing. Be aware of hazards associated with swings including: entrapment, ineffective restraints, or broken parts.