Product Hazards – Car Seats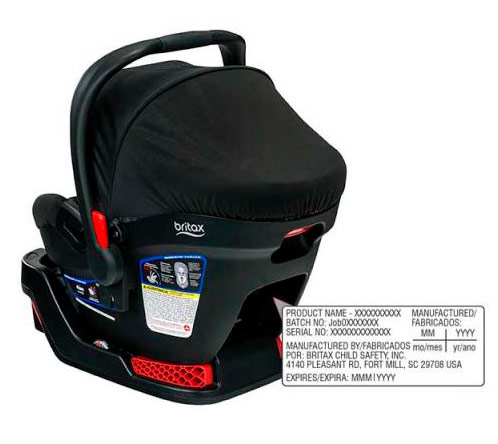 According to the National Highway Transportation Safety Administration (NHTSA), 1,314 children 14 years of age and under have died in motor vehicle accidents, while 179,000 were injured. The National SAFE KIDS Campaign claims that over 50 percent of children (ages 14 and under) killed in car accidents were not restrained at the time of impact, the campaign asserts that 3 out of 4 carseats are used incorrectly. According to NHTSA, 35 children under 13 were killed in car crashes in 2015 due to not being buckled in car seats, booster seats, or seat belts.
According to the CPSC data, there have been nearly one million car seat recalls between 2007 and 2013.
While NHTSA limits its recalls of car seats according to performance, CPSC also recalls car seats for other hazards, such as handles failing. You can search the NHTSA database for car seat recalls over the past 10 years. These include seats made by all major manufacturers. Since 2003, more than 2.1 million car seats have been recalled by the CPSC alone. The most recent CPSC recall for car seats was in 2016 for a fall hazard.
NHTSA claimed in 2011 that more than 95 percent of car seats are installed or used improperly. According to Consumer Reports, more than three out of four car seats that are recalled never get returned or repaired, so may be still in use. Every car seat manufacturer has a toll free phone number, to inquire if any of your products have been recalled.
Call 800/555-1212 for toll-free directory assistance to get any 800 phone number. Replacement and repair of recalled products is free. To check the recall status, you will need the name, model number, and date of manufacture of your car seat (this information is usually printed on a sticker on the side or bottom of the car seat).
You can access car seat recall information from the National Highway Traffic Safety Administration (NHTSA) through its Car Seat Hotline at 800/424-9393.
---
Report an Injury or Incident to SaferProducts.gov
Do you have a product injury or incident to report? Use the button below to contact
SaferProducts.gov and help other people avoid similar experiences.
Report an Incident or Injury to SAFERPRODUCTS.GOV