Product Hazards – Strollers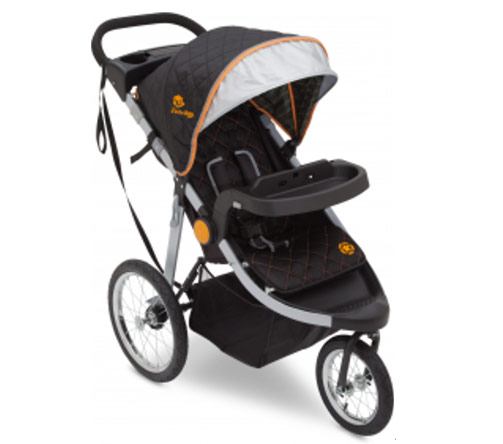 In 2016 alone, an estimated 10,000 injuries were treated in emergency rooms which were related to strollers, according to CPSC Nursery Product Reports. Most stroller injuries were caused by either falls or strangulation. On average, two children died per year from stroller-related injuries according to data from 2012- 2014. Many of these deaths occur when babies are left to sleep with the stroller's back rest in the reclined position. They may slip feet-first through a leg opening until their head is trapped and they are strangled — at least 5 deaths are associated with this hazard. Be aware that infants only a few weeks old can creep or move when asleep. The youngest victim of a stroller was an infant just 7 weeks old.
From 2007 to 2013, there have been 33 stroller recalls totaling nearly 6 million units and involving 5 deaths. Since 2013, there have been 17 more strollers recalled.
Tike Tech recalls Jogging Strollers due to Strangulation Hazard- 28,000 units. 4 incidents including one child falling out of stroller and receiving cuts and bruises
A recall or a corrective action has been issued for strollers for various reasons including:
Folding mechanisms on locks that could break during use, causing the stroller to suddenly collapse
Entrapment or strangulation risk
Amputation or laceration risk
Restraint buckles that could unlatch
Seat belts that may not restrain properly
Breaks that may not hold when locked
Risk of injury from falling if seat detaches and falls to the ground
More Information on Strollers
---
Report an Injury or Incident to SaferProducts.gov
Do you have a product injury or incident to report? Use the button below to contact
SaferProducts.gov and help other people avoid similar experiences.
Report an Incident or Injury to SAFERPRODUCTS.GOV