Product Hazards – Toddler Beds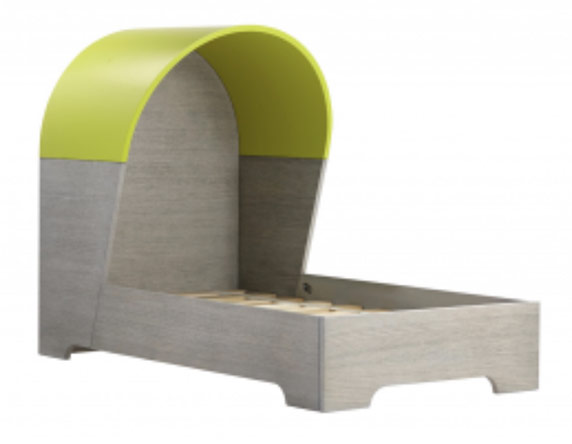 Many newer cribs convert into toddler beds by replacing one side rail with lower rails, open in the middle, that allow children to get into and out of bed by themselves. Some parents buy stand alone toddler beds that fit the crib mattress. Toddler beds are unnecessary, however, as children can be moved directly from the crib to a twin bed. Putting the mattress on the floor to prevent falls until the child is used to the bed is a possibility. Since 2005, there have been 4 toddler bed recalls totaling more than 1.2 million units.
CPSC has now issued a mandatory standard on toddler beds to avoid hazards associated with the product in the past. Since the end of 2011, all toddler beds manufactured have to meet the new, stronger standard.
A recall or a corrective action has been issued for toddler beds for various reasons including:
Entrapment in the guard rail or between the side guard rail and mattress that may create risk of asphyxiation
Entrapment between slats in guard rails or footboard resulting in broken bones, sprains and other injuries to young children
Head entrapment risk if a child becomes entrapped in the headboard or footboard or in the spacing between the mattress and the headboard or footboard
---
Report an Injury or Incident to SaferProducts.gov
Do you have a product injury or incident to report? Use the button below to contact
SaferProducts.gov and help other people avoid similar experiences.
Report an Incident or Injury to SAFERPRODUCTS.GOV